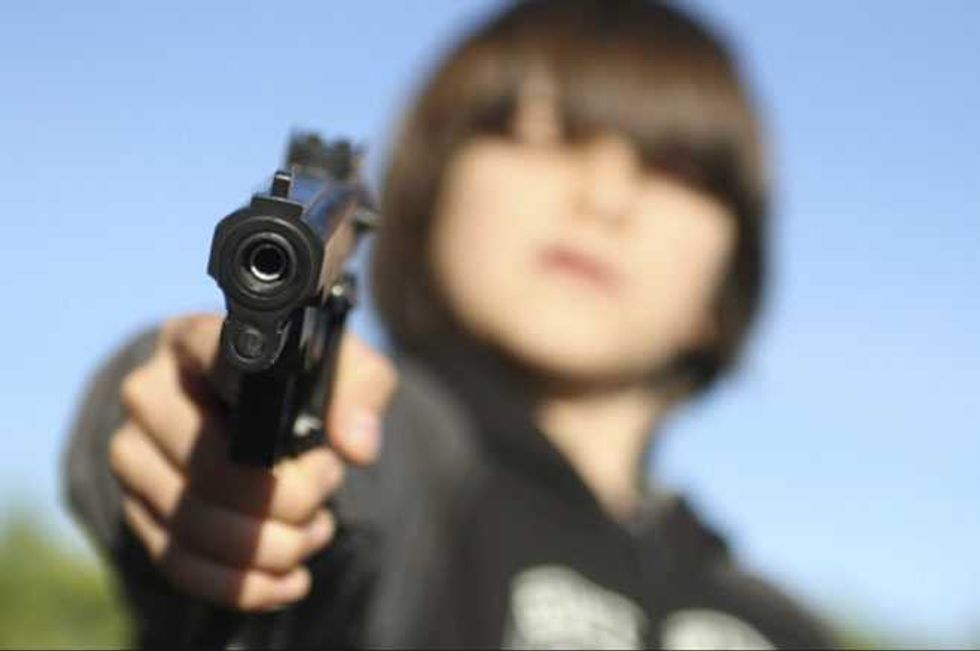 A week after Brandy Moreno kicked her abusive boyfriend out of her Oklahoma City home, he broke back in and attempted to murder her—stabbing her in the eye, neck and the chest.
However, he was stopped from completing his murderous assault—by the woman's bad ass 11-year-old daughter.
Leonardo Henry, 25, smashed in Moreno's back door and attacked his ex-girlfriend with a knife, but, Brandy's young daughter, Jayda, was not going to stand idly by.
Jayda sprang into action—grabbing her mom's handgun, bravely heading into the fray, and started firing—a frightened Henry attempted to flee from the pint sized vigilante….but..too late sucker…he collapsed in the street from his injuries and was subsequently picked up by cops.
Henry, and Moreno, were rushed to the hospital, both in critical condition. Brandy had been stabbed three times. Henry had been shot twice, which means Jayda is a great shot.
On September 18, Moreno had sought a protective order against Henry, reporting that he'd been molesting several of the couple's five children during the night "for several years." She also predicted the attack, telling police she was afraid he was going to hurt her and the children because she reported the alleged abuse.
In anticipation of the worst happening, Moreno showed her daughter how to use the handgun that was kept in the house.
"I think [Jayda's] a hero," a neighbor told The Oklahoman. "[Brandy] just showed the girl how to use the gun last week so she could protect herself."
Meanwhile, all five children have been taken into protective custody with the Department of Human Services.