Top Stories
MUSIC | We sit down with the Vampire Weekend bassist to discuss his latest solo project, Man of the World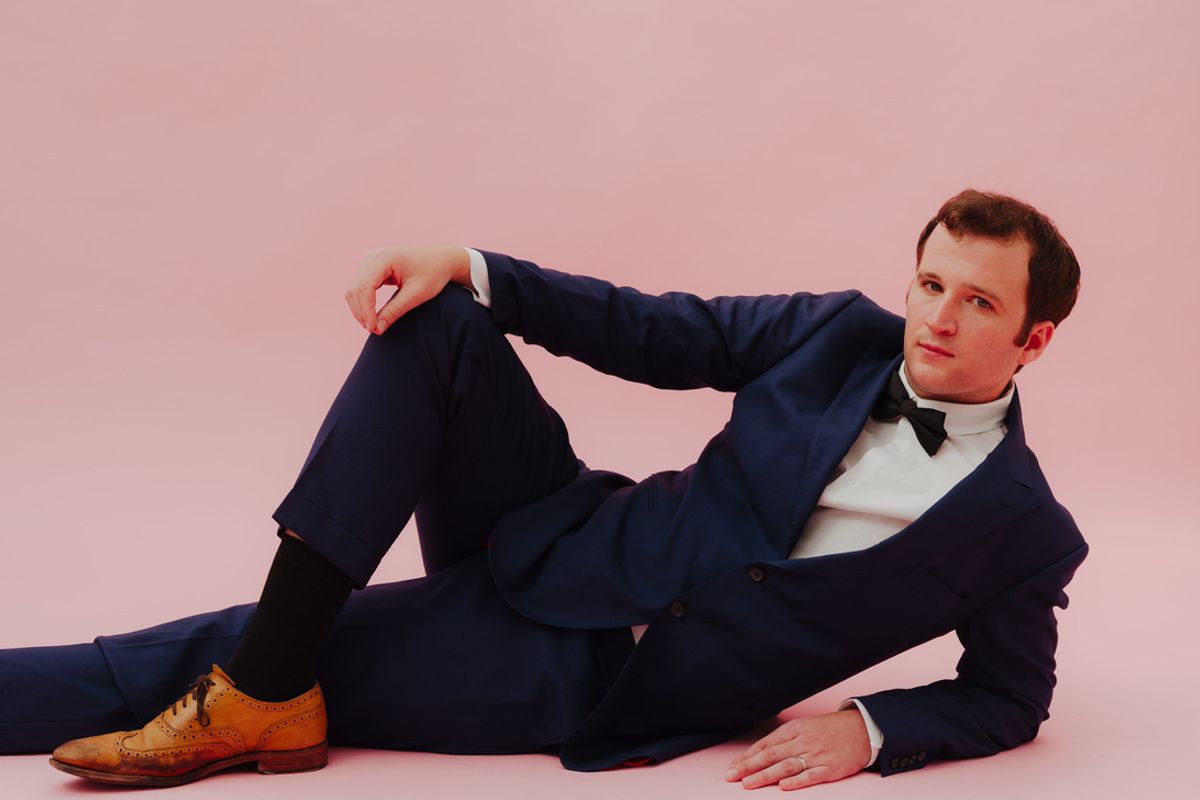 Yeah, I don't personally feel like I have the ability to shut these things out.
It is often said that the greatest music can only be conceived with a certain type of emotional truth. This is one truth that Chris Baio, bassist of beloved indie darlings Vampire Weekend, tapped into during the making of his sophomore solo record, Man of the World. As an American living abroad in London, Baio's perspective of the recent tumultuous events in the US was shaped by being on the other side of the glass, with music becoming the coping mechanism he used to process everything happening an ocean away. These emotions, revolving around the ever-present fear still felt around the world, shaped into a record of heartbreak, loss, and most of all: hope.
In the album's statement written by Baio himself, he is quick to open up with quite a sincere level of honesty: "I was a nomad, an American living in London, touring two continents, never fully of either place. It's partially about being trapped in my own head, obsessing about things it was too late to change, feeling afraid and guilty and alone.It's also my attempt to document a certain sense of loss that felt both intensely personal and like part of a larger collective experience many were going through at once." The eleven-track LP that follows is one full of glimmering beats, immediately danceable, yet still with a sense of awareness as it alludes to the disintegration of the world around us.
On the heels of his highly-anticipated follow up to The Names, Baio took time to chat with us about the feelings behind Man of the World, what Vampire Weekend's been up to on their four year break, and whether or not he's watched Twin Peaks yet.
---
Tell me a little about the writing and recording process for "Man of the World" - in the album's artist statement, you touch on it having been a way to process everything that's been going on lately.
I've been living in London now for the past four years. I moved here from New York and I realized that where I was coming from on the last record is where I'm coming from on this one now - my experience and my identity as an American living in London and what that means and how I become aware of my Americanness while abroad. The thing that made this record so different is how those feelings changed from 2014 because the world was changing in a very dramatic way.
The real beginning of the record I would say would be the morning the Brexit vote came in - I was on my way to the airport to go Berlin for the weekend to see some friends. As I was on the plane, it became official that England would be leaving the United Kingdom. Fast forward to Berlin, I step off the plane to find out that the prime minister would be stepping down. There I was, going through passport control to see the EU logo everywhere, and in that moment I really felt like I was living in history. I don't know if that's a sort of feeling you always feel in daily life, perhaps not in a sense of it happening around you, but in that moment I very much felt an anxiety about the direction the world was heading in. No one I knew in London was hoping that vote would happen, no one thought it would. That anxiety never really went away and it kicked into the last election. While I was feeling this fear of the world, I just kept reading the news and obsessively refreshing my twitter feed and it started to consume my every waking hour. Something crazy would happen every three hours... by September, I realized that the only thing I could maybe focus on to at least potentially take my mind off what was happening would be to write music. I wrote the first eight tracks on this record very quickly, and in the middle of September I started to record them.
On my last tour for my last record, I drove from California to New York to Texas - it was just me, a guitarist and a friend. With that experience, driving across the country a few months before the election, you do observe things and feel things - I got home on Election day, stayed up late, watched the results come in and lost my mind. I wrote tracks nine and ten immediately after and the last one a few months later which felt more like a release. The whole experience was me just trying to understand everything that was happening while I was an ocean away.
It's interesting to me that, as an American living abroad, you have this perspective shaped from the other side of the glass, but still very much a part of you. Do you feel a sense of responsibility as a musician, despite not calling the US home anymore?
Yeah, I don't personally feel like I have the ability to shut these things out. I was thinking about it today - I realized that 45 is not going to be the president forever. I've been thinking about it a lot. He is going to be implementing a lot of retrograde policy that will hurt a lot of people. The best thing to do in this case, as a human being as well as an American who cares about the country, is to find whatever way I can to oppose them, whether that means volunteering or protesting or giving money to organizations who are doing important work. Personally, I would have had a very hard time writing this record when I did had I been completely devoid of what was going on. Some people can, and there's merit to escapist music, especially at this moment in time - it serves an important purpose. With this record, expressing that fear, I'm hoping other people will feel a little less alone with that fear. I know when I travel with this music, when I get to play it for other people, I'll hopefully feel a little less alone in my fears.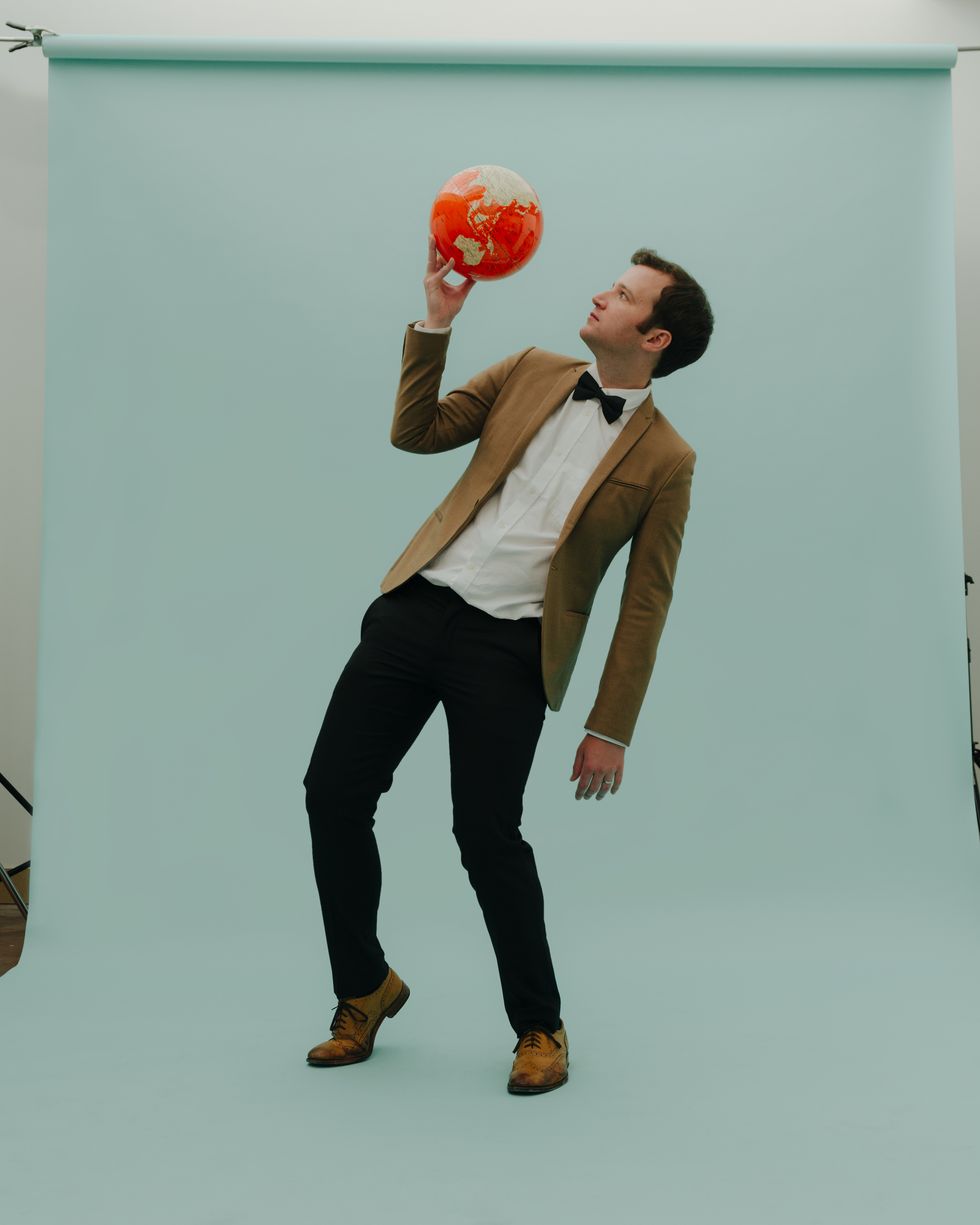 Courtesy of Glassnote
Your other band, Vampire Weekend, has never shied away from this topic - you all took part in performing at a Bernie Sanders rally last year.
It was really interesting. It really does feel like a lifetime away and an example of something that was happening in another world, but.. there is something about crowds that can be comforting and can sometimes scare me. When I watched footage of Trump rallies, I felt myself being very scared of what was happening, and then at the beginning of this year I was in Los Angeles and I found a bit of my own solace in joining crowds. I participated in the Women's March and then I protested at LAX the day after the first ban came through. So playing for a bunch of people who believed in a candidate that I believed in put that in that latter sort of crowd. It almost feels weirdly irrelevant - I know it's not, it just feels like a different time.
I definitely think it wasn't irrelevant. It was an important thing you guys did. But aside from that, what are some of the biggest influences you had in mind while making this record?
A lot of things I was listening to while recording - the Skepta record (Konnichiwa) from last year is probably one of the albums of the year, I just love the production and how awesomely rhythmic his music is. Even the title track off Man of the World, I use this phrase "I'll always use location" which is a turn of a phrase all over that Skepta record. That was definitely what I listened to the most - as well as early Wu-Tang production. The sort of repetitive and eery and seemingly simple-but-not sort of production is something I was going for. A lot of the songs are very simple and minimal, not overfucked with. I think I got that from listening to Wu-Tang production so much. There's also this Afghan-Whigs record that I liked a lot as a teenager but I rediscovered it last year, called 1965. One thing I liked a lot is that it incorporates that rock band format and I realized listening back to my record a lot of the background vocals are very inspired by that one. There's a Riot Goin' On is definitely one I was listening to and thinking about a lot - that record is so revolutionary, in many different ways, but I believe it's the first major label album that ever used a drum machine. I tend to get obsessed with records periodically. Obviously the stand-bys, which would be David Bowie, whose passing was a huge influence and something that translated a lot lyrically as well.
How does your role with Vampire Weekend dictate or inform your role as a solo artist?
I think I've learned so much from playing in the band and being with the other guys, it's something that I take into what I do on my own. I wouldn't make the music that I make if I didn't play with those three guys. The less interesting response is... scheduling. I had not been planning on making another record - I'm a little bit surprised that I'm coming out with a second one before the next Vampire Weekend. What happened was I was feeling these things and spontaneously made this record, I felt like I had to. I worked maniac hours to make sure I could put it out and let the record live a life. That's always the goal when you make music, you want the album to have a life. I felt like I had things I needed to address and I worked hard to end up with something I really care about and share with other people.
In the album's artist statement, you said "It's my attempt to document a certain sense of loss that felt both intensely personal and like part of a larger collective experience many were going through at once." What are you hoping this album conveys to fans feeling the same way?
"You're not alone."
What's your timeline like - release the record, tour it, and, if I may ask, work on some new Vampire Weekend tunes…?
That sounds about right! The record comes out June 30th and I'll be doing some shows in the summer and hopefully a full tour in the fall. Next year we'll see.
Last question, but probably the most important - have you watched the new Twin Peaks yet?
No, I haven't! I'm not even sure it's on TV yet in England. The Handmaid's Tale was just on yesterday so I'm a little behind, but are you a big David Lynch fan? Have you ever read the David Foster Wallace profile on him?
I can't say I have.
He wrote it while Lynch was filming "Lost Highway", but there's something in the profile I always found fascinating. It was one day when Wallace was on set, Lynch just started to pee on a tree in front of everybody. The reason why is that David Lynch drinks so much fucking coffee that it would cost too much money for him to go back to his trailer and go to the bathroom so he would just pee in front of everyone. As someone who drinks a lot of coffee, I love that fact.
---
Man of the World is out June 30th via Glassnote.