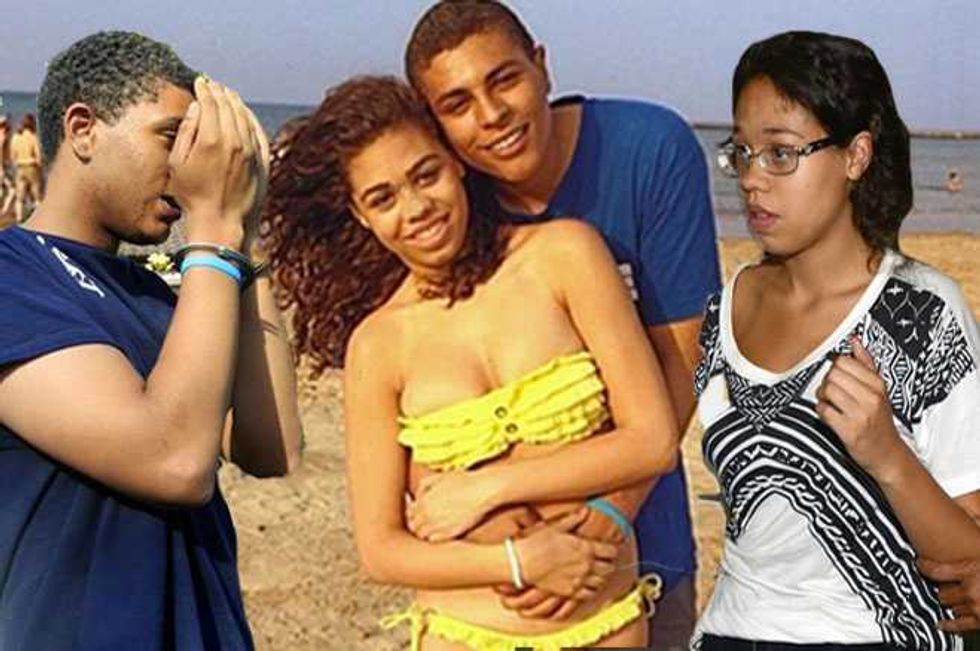 What started out as a family vacation ended up with a body in a suitcase.
Indonesian police charged Chicago couple, Tommy Schaefer, 21, and  Heather Mack, 19, with murder after the body of her mom, Sheila von Wiese-Mack was found inside the trunk of a taxi parked in front of the St. Regis Bali Resort, according to USA Today.
The pair was tied to the grisly death by eye witnesses and crime scene evidence, said Bali deputy police chief Brig. Gen. Gusti Ngurah Raharja Subyakta.
According to local police, the couple hired the taxi and then placed the suitcase inside the trunk. They then told the taxi driver that they were going to check out of the hotel and would return—which they never did.
Hotel security guards subsequently found blood spots on the suitcase and suggested the driver take the taxi to the police station, where officers opened the case and discovered von Wiese-Mack's dead body.
When confronted by police, the pair came up with a seemingly-bogus story about how they were attacked by robbers but managed to escape after Mack's mother was killed by the criminals.
However, CCTV footage shows the 62-year-old having an argument with her daughter's boyfriend on Monday in the hotel's lobby, and scars on her forearm and a broken fingernail suggest a violent struggle.
Meanwhile, authorities in an upscale Chicago suburb examined records of 86 incidents in which police were called to the family's house in Oak Park where von Wiese-Mack lived with her daughter, according to USAToday. Friends have also started talking to local reporters, alleging that the mother-daughter relationship was sometimes contentious.
The calls started in 2004 and lasted through June 2013, according to village of Oak Park spokesman David Powers, who also said the family moved out about a year ago.
Von Wiese-Mack was well known in the wealthy neighborhood, having been married to the late jazz and classical composer James L. Mack, who died in 2006.