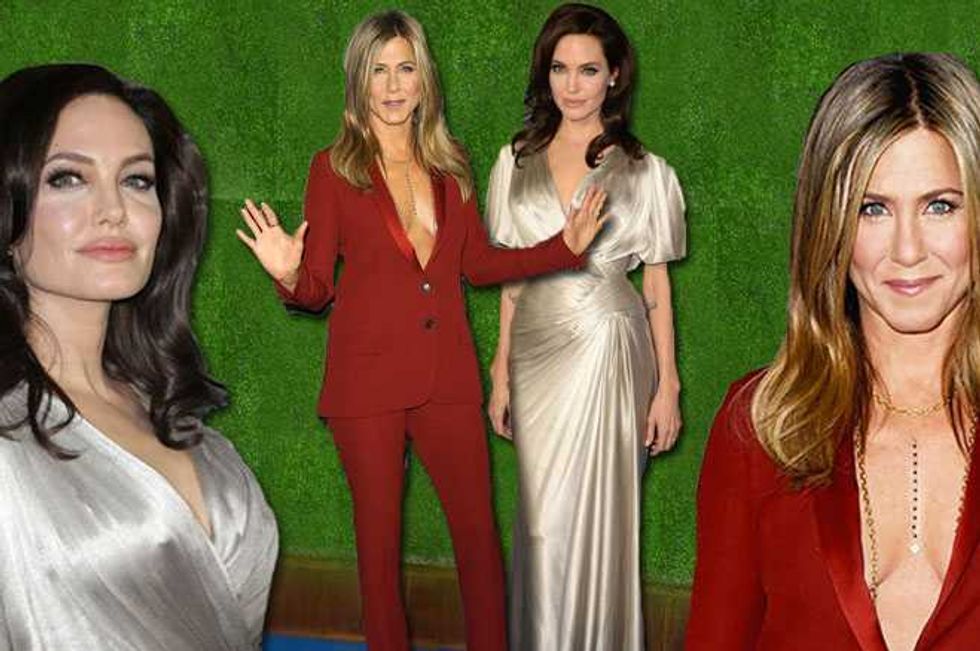 One category was no contest at the Critics Choice Awards, and that was the cleavage competition between Jennifer Aniston and her bete noir Angelina Jolie.
While Jen shocked quite a few viewers by going bare beneath a daringly open jacket, Angie sported her gigantic implants like the proud bow of a ship, upward and onward.
Poor Jen! It's just not fair.
Remember when some mean grown-up used to remind you in your misery that 'Life isn't fair'?
Well, it would be if there were an even playing field. I'm not sure what I mean by that but it sounds right.
Jen could probably find a cancer gene in her family if she tried hard enough, but she's probably not that kind of girl.
'To the victor goes the spoils', and yet if the spoils is Brad Pitt, meh, I'm not sure I'd bother.