TV
Step aside, Bruce Wayne. There's a new bat in Gotham.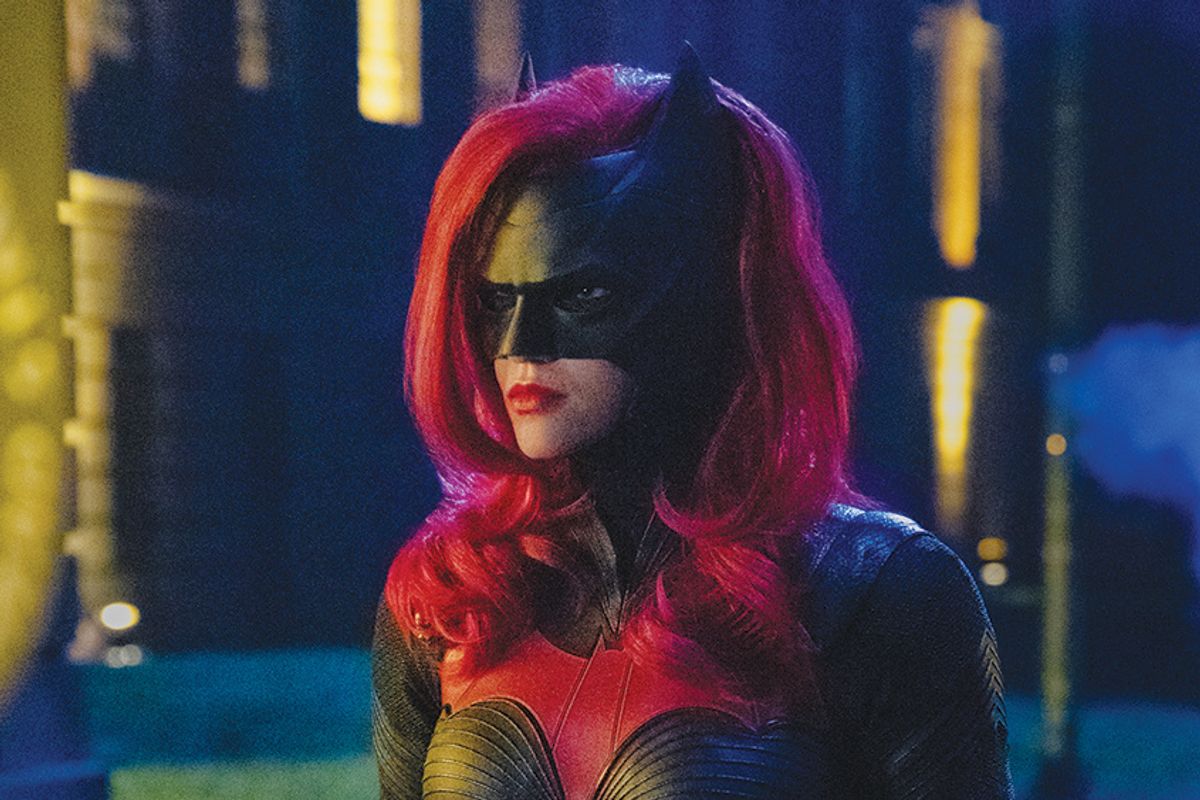 Ruby Rose is suiting up to become Gotham's newest guardian in Batwoman, The CW's latest superhero TV drama.
Rose, who plays Kate Kane AKA Batwoman, will take on the role of the first gay superhero character on TV who is played by an LGBTQ+ person.

The trailer is plot-heavy. It begins by letting us know that Batman has "given up on Gotham City," and in the caped protector's absence, trouble looms as the show's villain, Alice (Rachel Skarsten), shows up to wreak havoc.
We first meet Kate as she's reeling from the sudden disappearance of the love of her life, Sophie. Kate is determined to help put an end to the city's peril and find Sophie, but her father, Jacob Kane, doesn't approve. After losing his first wife and daughter in the crossfire of Gotham's crime, Jacob Kane sent Kate away and began running the town's private security firm called The Crows, who aren't doing a great job at fending off new threats from the Wonderland gang. He doesn't think it's a good idea for the soon-to-be vigilante to get involved––but, as any badass would, Kane takes matters into her own hands, or I guess wings.
We find out that the original Batman is Kate's cousin when she sneaks into his bat cave––against the futile objections of his assistant. She finds his suit and asserts that it's perfect––or at least, it will be—once it fits a woman. As "the bat" starts to fight back against the city's crime and the Mad Hatter in particular, Gotham's citizens begin to think Batman is finally back. Jacob Kane likens Kate to "the female Bruce Wayne," to which she replies "I'm not about to let a man take credit for a woman's work."
Caroline Dries is the writer and executive producer of Batwoman with Greg Berlanti, Sarah Schechter, Geoff Johns, and David Nutter also executive producing. Marcos Siega directed the pilot and is an executive producer.
Batwoman will air Sundays at 9 p.m. on The CW this fall.
---
Sara is a music and culture writer.
---
POP⚡DUST | Read More...

How Influencers Are Harming You: Kylie Jenner and Toxic Beauty Products
Busy Philipps, and 9 Other Celebrities Who Are Open About Their Abortions
Why Alyssa Milano's "Sex Strike" Won't Work to Fight Abortion Bans