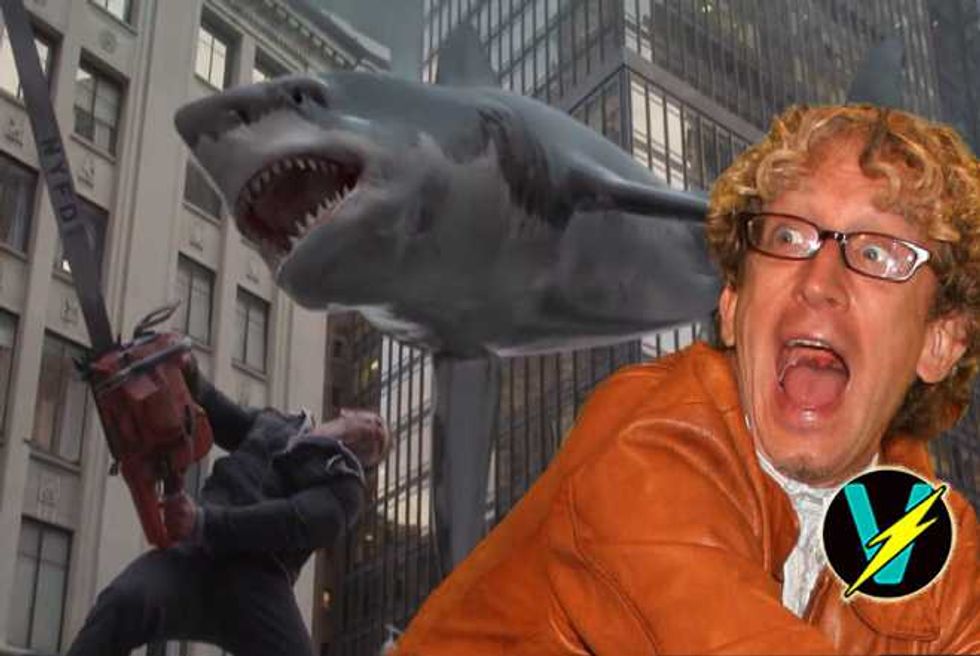 Be scared… be very scared—the movie that took twitter by storm is back—bigger…better…and with Andy Dick.
Syfy has released the trailer for Sharknado 2, and if you thought the original was utterly ridiculous and completely ludicrous, the second installment looks to push the envelope ever further.
50 Cent Acting Like Butt Sore Little Bitch Over Vivica Fox Gay Shade
This time round that much feared tornado/shark natural disaster combo is set to wreak havoc throughout the East coast—specifically, New York City.
Original cast members Ian Ziering and Tara Reid are back, reprising their roles as Fin and April, accompanied by newbies Vivica A. Fox and Mark McGrath. Previously announced cameos include the aforementioned Andy Dick, along with Kelly Osbourne, Judd Hirsch, and Judah Friedlander.
To help ensure that the maximum level of moolah is raked in, there's also going to be an accompanying video game for mobiles and tablets that will launch as a companion to the TV movie.