Beach House has made six albums in a thirteen year time span that creates a sound that is as dreamy as it is simple. The duo from Baltimore, Victoria Legrand and Alex Scally, have just released their first non-album, a collection of songs titled B-Sides and Rarities. It's a true testament to the sound and evolution of Beach House that it could very easily pass as a cohesive album.
B-Sides consists of fourteen tracks, spanning over their entire career - you're just as likely to find a song written during the early days of the band as you are to find a recent Depression Cherry outtake. The opener, "Chariot", is a gorgeous gem that was previously released on it's own as a single. It's a perfect fusion of dark and light, a craft that Beach House has long since perfected, which is evident in the b-sides presented in this record. As Pitchfork's Sasha Geffen puts it best, "Though the majority of B-Sides and Rarities can be easily found by those inclined to find it (the piano sketch "Rain in Numbers" is a hidden track at the end of Beach House's self-titled debut, making it not much of a B-side or a rarity), the impulse to gather up loose ends into a cohesive package feels like a solid effort at future-proofing recordings peripheral to the band's primary discography. Many of these songs date to the era of mp3 blogs, when fans meticulously saved their libraries to their hard drives. More listeners rely on streaming now, and while many tracks here could already be streamed officially, some were only previously online due to unauthorized YouTube uploads, whose longevity is always uncertain. Beach House claim their odds and ends under an authoritative title here, improving the already great odds they'll be around for generations."
AXS.com
Given it's title, B-Sides isn't shy about the fact that it's meant for fans who are eager to get the full picture of Beach House. However, casual listeners shouldn't turn away from it, as you're sure to find some diamond treasure in here, with songs that range from Depression Cherry recording sessions to Thank Your Lucky Stars. Whether or not you're big on the Baltimore band, it shouldn't effect your understanding of this record, which attempts to shed some light on the distinctive ingredients that make up their ambient and ethereal sound.

In an interview with Clash Magazine, the duo touched upon their collaborative efforts and what it's been like to continue a musical relationship after thirteen years. "When I get these voices then I know what I have to do. Then, the ideas, the record is inside, but I have to get it outside," Legrand explains. "I can have ideas, and Alex can have ideas, but we feel compelled to share them with each other, and then other people. That's the beginning. We've been playing together for a decade. We have the ability to play. We've played hundreds of shows, so you think we'd be tired, but the human emotion fights to live again. We love going forward. I'd never want to go backwards. I like getting older and wiser and seeing how things change."
"When you're young, you want to make a statement and be noticed, but I don't care about that now," she states. "We're very analytical about the world, but not about our own music anymore." Scally agrees: "We expected people to listen to 'Bloom' in a certain way and that was a mistake. We can't expect our fans to do things our way and they shouldn't have to. We know that now and we're not making that mistake again. But, saying that, we know shit now."

"But we have more to know," Victoria adds. "I guess age is about what you appreciate."
---
B-Sides and Rarities is out now via Sub Pop.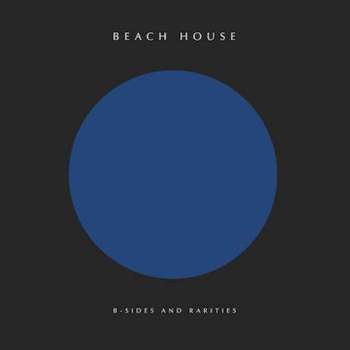 ---
Vanessa is a music and culture writer. She will probably dance to "Laura Palmer's Theme" x Britney Spear's Everytime at her wedding. Follow her on twitter.
READ MORE ABOUT MUSIC...

INTERVIEW | a Q&A with Rooney's Robert Schwartzman
REVIEW | Nick Hakim's "Green Twins" is a soulful trip through the future