MUSIC
The "Meant to Be" singer-songwriter shut down sexist ageism on Instagram.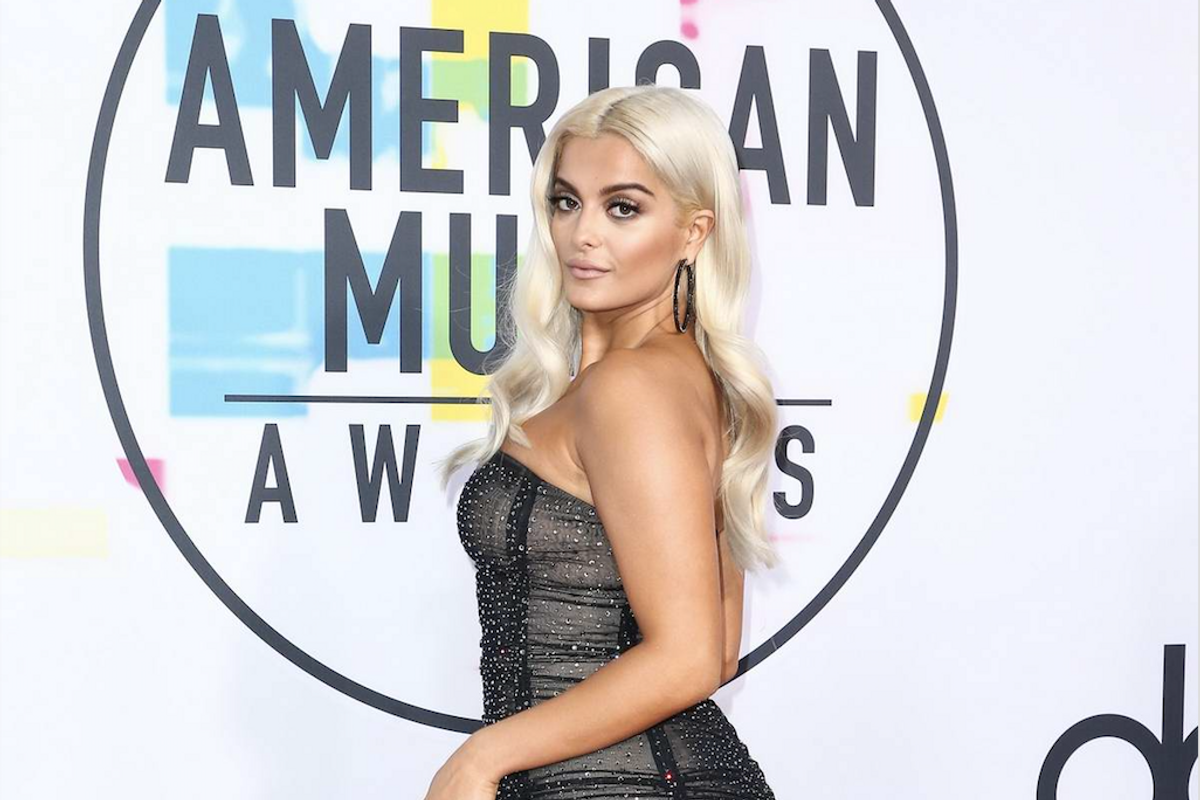 Bebe Rexha is shedding light on what it means to be sexy—at any age and in any industry.
Yesterday, singer-songwriter Bebe Rexha posted on Instagram to vent about a male music executive who told the 29-year-old that she was "too old to be sexy." In the black and white photo, the artist posed in a bra and underwear, celebrating her body, which she paired with a lengthy caption.
"I recently had a MALE music executive tell me that I was getting too old and that my brand was 'confusing,'" Rexha wrote. "Because… I'm a songwriter and I post sexy pics on my Instagram and that's not what female songwriters are suppose [sic] to do, especially for my age. I'm 29."
She continued, "I'm fed up with being put in a box. I make my own rules. I'm tired of women getting labeled as 'hags' when they get old and guys get labeled as sexy with age."
While Rehxa turns 30 on August 30th, she isn't "running away from it." If anything, she's embracing every part of her age, whether that's through her music or how she presents herself.
Later on Monday, the two-time Grammy nominee took to Twitter, sharing her post about the unnamed male music executive.

Picture dedicated to the music executive who said I am too old to be sexy. https://t.co/56WmE4d01e

— Bebe Rexha (@Bebe Rexha) 1565622937.0
There's no age that you can't be be sexy.

— Bebe Rexha (@Bebe Rexha) 1565624086.0
Im not scared to speak out. Especially if it's my truth.

— Bebe Rexha (@Bebe Rexha) 1565625661.0
Unfortunately, this isn't the first time the New York City native had to clap back at judgmental, sexist trolls. Back in June, Rexha shut down social media haters who were body-shaming her, calling her "tubby."

I don't give a two shits about what people think about my weight. I care about what I think about my weight.

— Bebe Rexha (@Bebe Rexha) 1561067125.0
Unless you are completely perfect you have no fuckin right to talk about anybody else's body. The hate you breed th… https://t.co/p9H9GQHqki

— Bebe Rexha (@Bebe Rexha) 1561067298.0
Bebe Rexha will probably not be the last to shed light on the never-ending ageist sexism in the entertainment industry. Other female performers use their voices to reclaim and reset the unrealistic standards applied to women, specifically when it comes to how they look. Hopefully, the time will come when men like this unnamed executive will be silenced.