CULTURE
Because it turns out celebrities exist even before we hear about them.
So many celebrities seem to build their entire lives around careers in entertainment.
Good for them. They knew what they wanted to do, and they were actually lucky and talented enough to be successful. But for a lot of these people, it's hard to imagine how they would function in the world without their celebrity status. That's why people freak out when they find out that Taylor Swift can cook. She not only eats people food, she actually knows how to prepare it! Do you think she even washes her own dishes?!
But there is another class of celebrity. People who had full, interesting, and often insane lives before anyone had ever heard of them. People like...
---
Audrey Hepburn: Member of the Dutch Resistance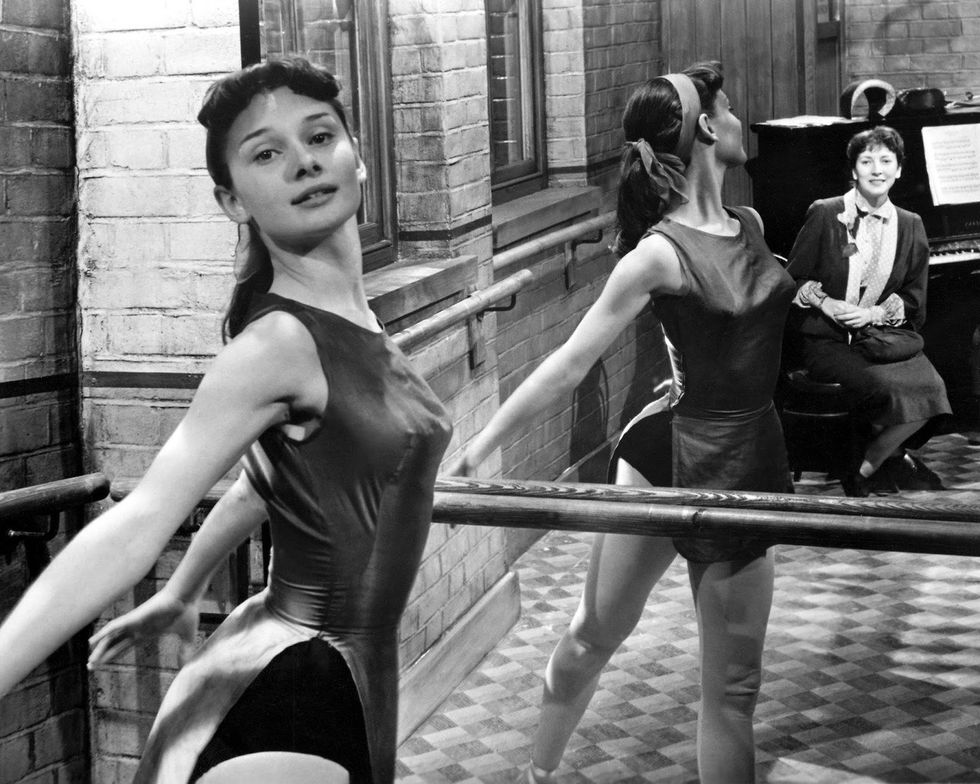 The original manic pixie dream girl of Breakfast at Tiffany's was always known for her frail beauty, but when she was a growing up in Nazi-occupied Holland, some of that frailty was probably the result of malnutrition. Despite this, she was a talented ballet dancer, and frequently performed in secretive events known as "black nights," raising money for Dutch resistance fighters. Hepburn was just 15 in 1944, but because she was fluent in English, she was also tasked with delivering food and messages to allied pilots who were shot down by the Nazis. She helped them reach safety, and her youth and apparent innocence kept her safe from Nazi suspicions.
Samuel L. Jackson: Militant Black Activist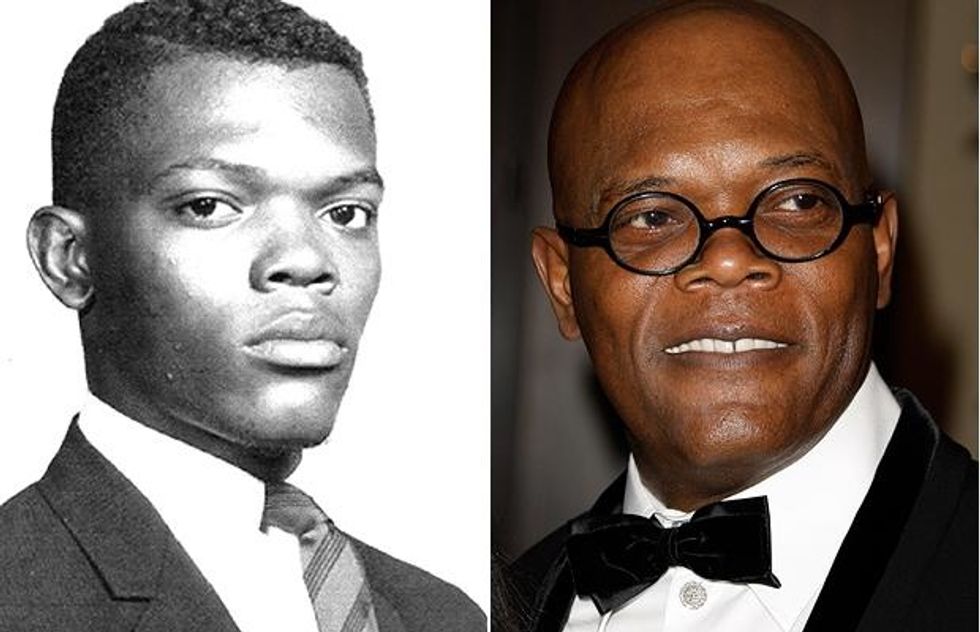 Samuel L. Jackson is one of the biggest movie stars of all time. Collectively his films have grossed nearly six billion dollars—more than any other actor. But back in the late 1960s, his prospects didn't look so bright. As a young student at Morehouse College, Jackson joined the Black Power movement following the tragic assassination of Martin Luther King Jr. Jackson has said that he was in a "radical faction" of the movement: "We were buying guns, getting ready for armed struggle." He found the experience empowering, although it led to his expulsion from college after he and other activists held the school's board of trustees hostage in a dispute over the schools' curriculum and the demographics of its governing board.
It was his mother's influence that eventually pushed Jackson in another direction. She put him on a plane to Los Angeles and told him not to come back. "The FBI had been to the house and told her that if I didn't get out of Atlanta, there was a good possibility I'd be dead within a year. She freaked out." Jackson spent a couple years doing social work in LA before eventually returning to Morehouse to study drama. "I decided that theater would now be my politics." It was a bold choice for someone who had struggled with a stutter, though by that point Jackson had discovered the therapeutic benefits of shouting "motherf*cker."
Jewel: Survivalist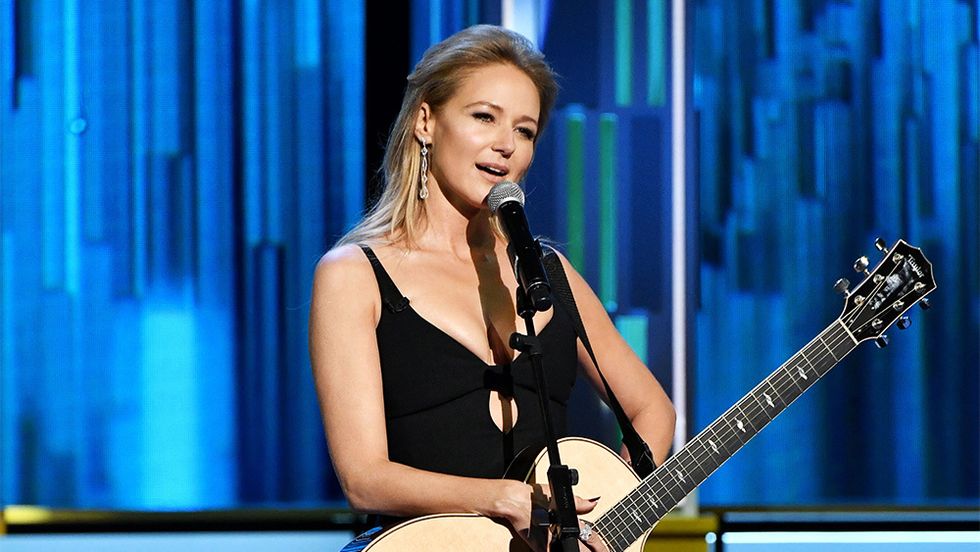 Jewel Kilcher grew up in a saddle barn in the remote town of Homer, Alaska. While she was a singer from a young age—performing with her father for lumberjacks in local bars—her early life was hardly glamorous. They had no running water, a coal stove for heat, and largely had to fend for themselves: "we mainly lived off of what we could kill or can. We picked berries and made jam. We caught fish to freeze and had gardens and cattle to live on. I rode horses every day in the summer beneath the Alaskan midnight sun." It may have been this childhood that prepared her to live out of her car at the age of 19 as she was launching her career in Southern California.
Christopher Lee: Secret Agent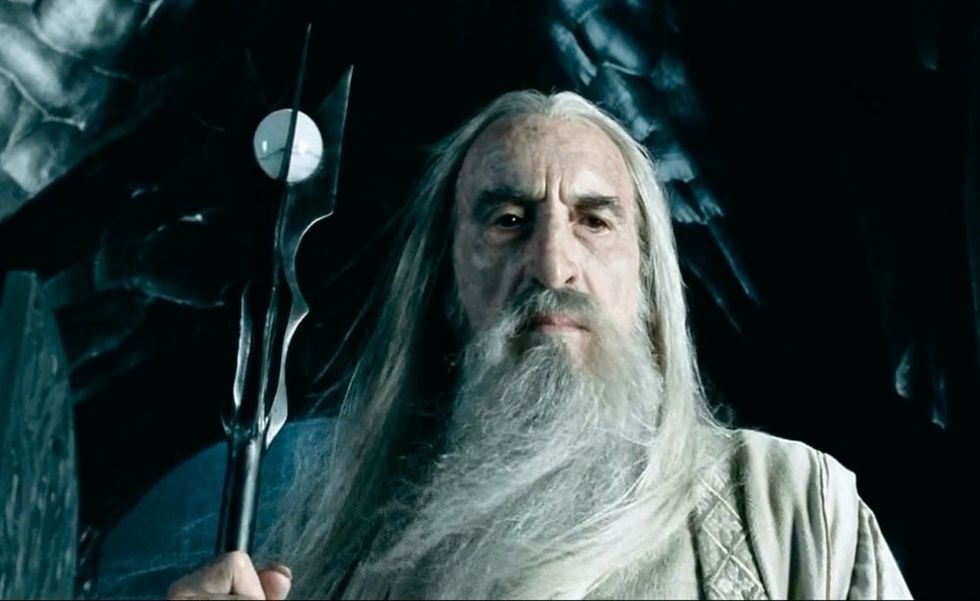 You probably remember Christopher Lee for his portrayal of Saruman in the Lord of the Rings films, but did you know that he also played a crucial role advising Peter Jackson on the realism of a scene in The Return of the King. Specifically, Lee provided his firsthand knowledge of the sound a person makes when they've just been stabbed. Jackson was directing Lee's reaction in a scene in which Saruman is ambushed, prompting Lee to respond, "Have you any idea what kind of noise happens when somebody's stabbed in the back? Because I do."
Lee would most likely have gained that knowledge during World War II, when he was a member of the British Army's Long Range Desert Patrol, fighting Axis forces on the North African Front. He then went on to join the Special Operations Executive, an elite organization involved in espionage and assassination. Most of their work is still classified.