TV
Red Table Talk should be discussed in groups like a book club.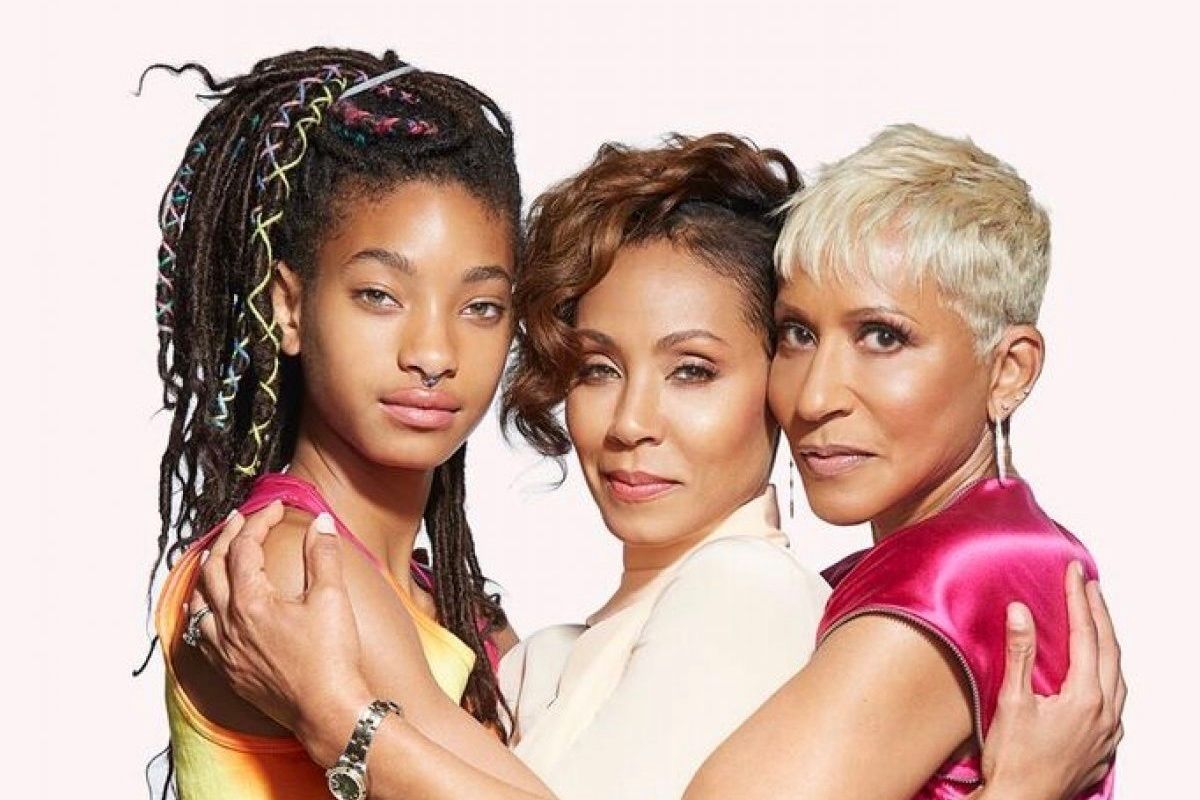 Red Table Talk
Jada Pinkett Smith began the Facebook Watch show Red Table Talk with the intention of it being a hobby.
Over a year and thirty-seven episodes later, it's become a must-watch program, gaining millions of views per episode. On the show, Smith usually congregates with her daughter, Willow, and mother, Adrienne Banfield Morris, to discuss pressing issues. The intergenerational show centers on the three black women as daughters, mothers, and grandmothers who discuss difficult subjects. They dig into societal taboos and illuminate deeply ingrained problems in our families, in our country, and within ourselves. Every episode explores new questions, revelations, and personal insecurities.
On Facebook, the comments section is flooded with debate and gratitude. In a period when our country is more divided than ever, so many Americans are longing to come together and for a platform to discuss what's gone unheard. Whether the three women are discussing white privilege, child brides, or sexuality—the red table feels like a safe space for understanding, with the underlying certainty that we're all equally human.
Yet, we're still different. Red Table Talk sends out the flashing message that different perspectives and active listening can transform a generation—if we're open to it. For 20 minutes per episode, what happens at dinner tables across the country is happening on your screen, allowing viewers to reflect on serious conversations based around respect.
Red Table Talk should be one of the most watched educational programs, discussed in groups like a book club, where introspection, deliberation, and debate are possible.
With that in mind, during every discussion in your personal life, you should reflect on the following questions and maybe pose them to others, thoughtfully and respectfully.
How can I productively contribute to this conversation? Should I participate or sit back and listen?
Do I have privilege here? If yes, how do I use it to benefit others and undo the oppressive systems in effect?
What are my biases?
What is my intention in contributing?
Do I dominate conversations? If yes, how can I work to become a better listener?
Am I being defensive or attempting to inform in a positive fashion?
While you watch the more recent episodes of Red Table Talk, here's a guided shortcut to the major topics covered by the powerful women.
Race
Should White People Adopt Black Children?

Unpacking White Privilege and Prejudice
The Racial Divide: Women of Color and White Women
Questions discussed include:
Should white people adopt any child of color?

What are the responsibilities of a person raising a child of a different race?
Do you believe that white people pass down their own biases and internalized racism to their children and in their everyday lives?
How can people teach children to be inclusive?
Can people unteach and undo exclusionary mentalities in adults?
Can all women come together or will race continue to divide us based on our experiences and prejudice?
True or False: Race is a construct. We are the human race.
How can people include and make space for other POC, when race has become such a black and white issue?
Toxic Organizations and Mentalities
Children Forced into Marriage— A National Disgrace
Leah Remini: Setting the Record Straight
Molested As a Young Boy: An NBA Star Breaks His Silence
Questions discussed include:
Why do people raise their daughters with different standards than their sons?

Why do people feel shame when they themselves are the victims?
How can we advocate for the destigmatization of sexual abuse in our society and in our laws?
Becoming a mother can become a source of strength, but also a burden— how can we find support in our everyday lives?
At your lowest, how do you motivate yourself?
True or False: Only you can get yourself out of a bad situation,
Everyone should go to therapy— yes or no?
Should we trust the laws our government enforces, when so often they work against many members of our society?
Does religion cause more harm than good?
Should people indoctrinate their children into a faith at a young age?
Romantic Relationships
Unconventional Relationships: Can Multiple Relationships Work?
Common: Breaking Destructive Cycles

Infidelity: Can Your Relationship Last?

Questions discussed include:
Would you consider participating in a polyamorous relationship? If not, why? If yes, why?

Can polyamorous relationships last and be balanced?
Why do many consider the nuclear family to be the ideal norm in our society?
How do you learn to trust other people?
Being closed off can be a way to protect yourself: Why do people shame others for having walls?
Meanwhile, vulnerability is treated as a strength nowadays: How can we create healthy, emotional boundaries in our everyday lives?
True or false: You can only love someone if you love yourself.
Why do people consider cheating to be the end-all, be-all worst betrayal in a romantic relationship?

True or false: Once a cheater always a cheater.

How can you rebuild trust after cheating?
Are we, as humans, meant to be monogamous?