CULTURE
The model recently made a statement by—gasp—not wearing AirPods.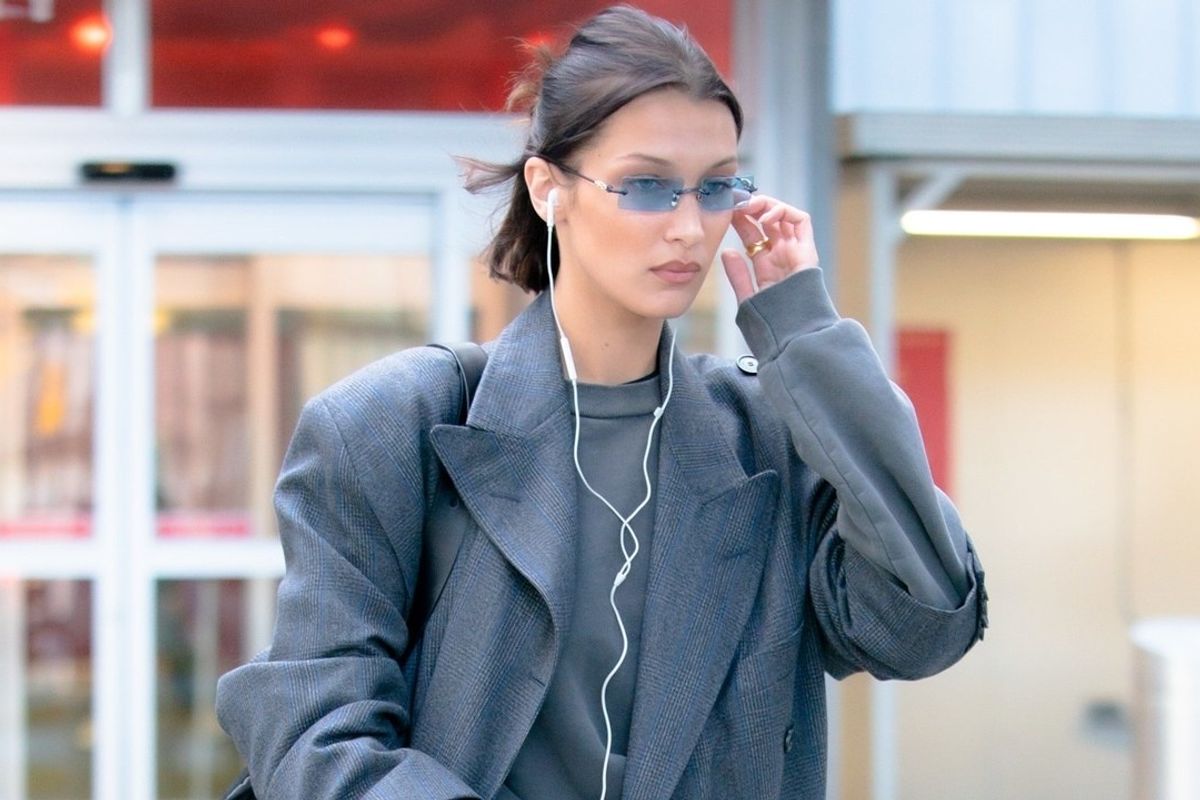 In late 2016, Apple released what are arguably their most divisive product to date: the AirPods.
Priced at $159 and stored in a carrying case smaller than an Altoids tin, the AirPods quickly became synonymous with dispensable wealth. They're so precariously miniscule that by purchasing them, the wearer signifies that they could not only afford to buy them, but they could afford to lose them, too. Still, AirPods are an unavoidable accessory, sported by many on New York subway trains, by Wall Street bros and artsy Bushwick folk alike.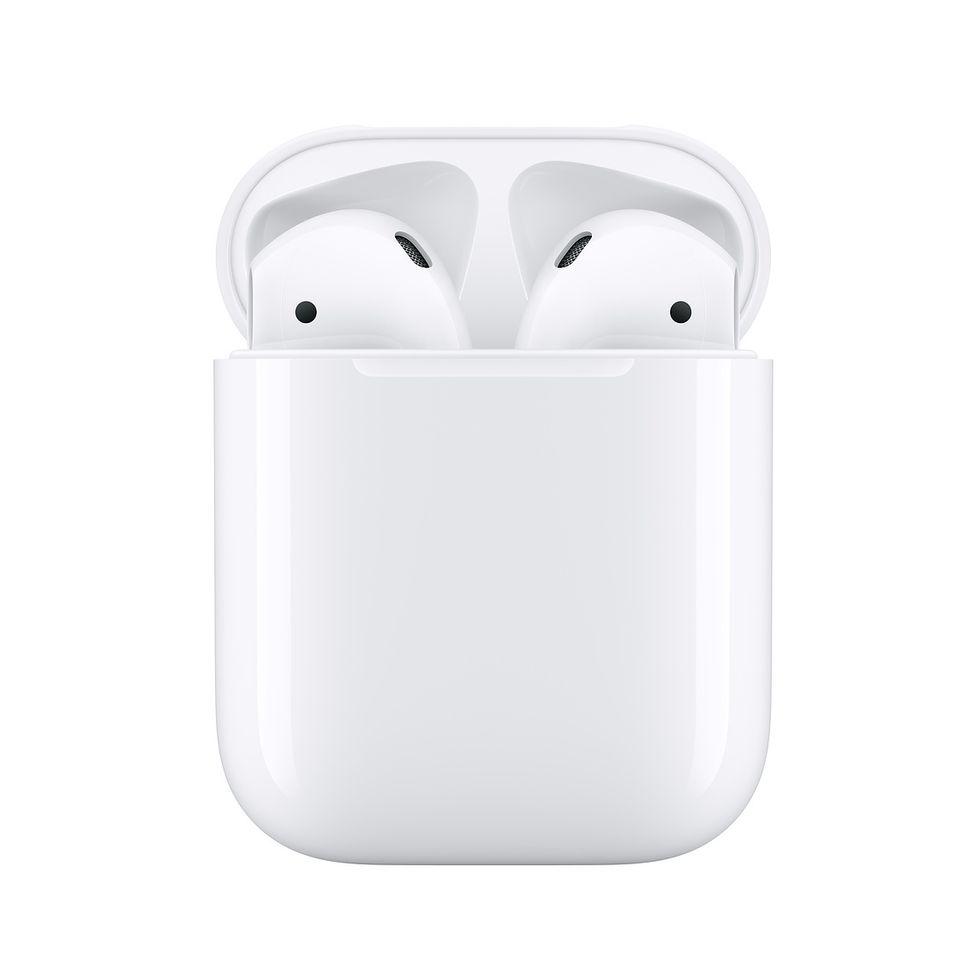 But it seems the AirPod craze might be simmering down. Around-the-neck straps have been popping up recently, defeating the entire purpose of such discreet earbuds. And to stir the pot even more, Apple recently unveiled the AirPod Pro, complete with noise-cancellation, an in-ear design, and—gulp—$250 price tag, much to the chagrin of consumers.
There's good news for the anti-AirPod crowd, however. Bella Hadid, whose net worth is reportedly around $25 million, was recently spotted out and about donning a pair of good old-fashioned wired earbuds. We're talking the kind that come with your new iPhone, or can be purchased separately for a humble $29.99.
Hadid has worn AirPods before—many times, in fact—but there is something very charming about her taking a walk on the wired side. Her look in these photos is plucked straight from the early 2000s, from her headphones of choice to her oversized suit, combat boots, and tinted blue shades. In a world where "stop being poor" has essentially become many government officials' solution to class warfare, Hadid's earbuds prove she stands in solidarity with those of us who aren't worth millions.
Or, maybe she just lost her AirPods that day.
Related Articles Around the Web