MUSIC
HOT MUSIC | Bella Thorne and Prince Fox put it all on the (telephone) line in "Just Call."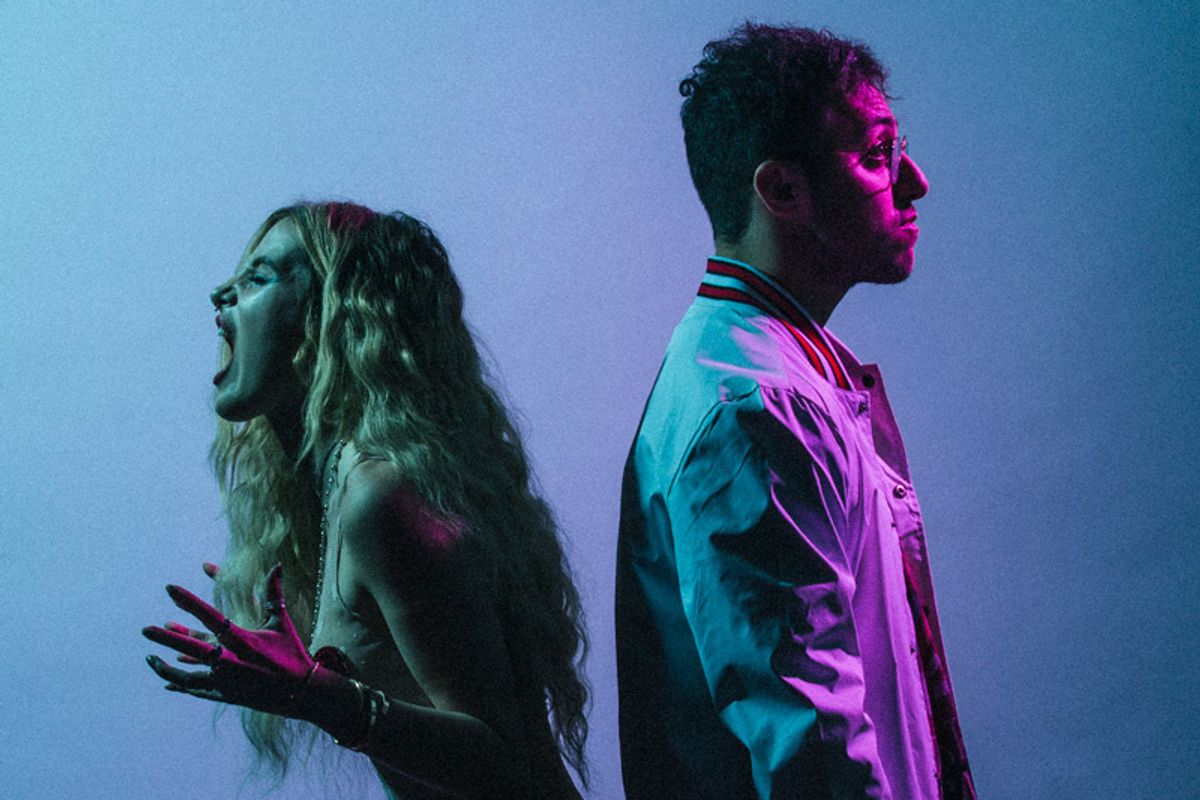 "Tell all my friends how much you suck, and they hide my phone..."
What's worse than a phone call you don't want to receive? Not receiving a call at all. That waiting and wondering, worrying about what could possibly going unsaid, is by far the worst part about having phones at all. And if you've ever wanted to sing-shout your feelings about how fed up you are with waiting for someone to just pick up their phone and hit "call," Bella Thorne and Prince Fox are here for you, my friend.
"Just Call," which premiered yesterday on Nylon and was released officially today, is an anthem to shout at anyone who's ever kept you waiting. It's for every waiting-for-that-second-Tinder-date, wondering-what-your-weekend-plans-are, please-just-let-me-know-if-this-fight-is-over moment you've ever had or might have or have totally sympathized with your best friend over. After weeks of hype on social media and much-lauded photo shoots between Thorne, a renowned actress and singer, and Prince Fox, a producer-slash-musician, fans can finally sate their anticipation with what is a satisfyingly unsatisfied hit.
The track trades off between Thorne and Prince Fox singing in what feels refreshingly balanced (instead of merely obligatory). Their laments pair well together - Thorne is frantic and worried, and it's almost easy to see her lying on a bed in the dark somewhere, trying to sleep but actually scrolling through Twitter while waiting for that call.
"It's my demise stuck here in this phone, waiting for your name to light up on my face."
Prince Fox, in contrast, is angrier - "Tell all my friends how much you suck, and they hide my phone because they know that I'd pick up. I shouldn't care about your calls, but I miss your voice and I can't sleep at all." His bitterness, though, is still akin to Thorne's, and the two make a perfect set of fed-up lovers.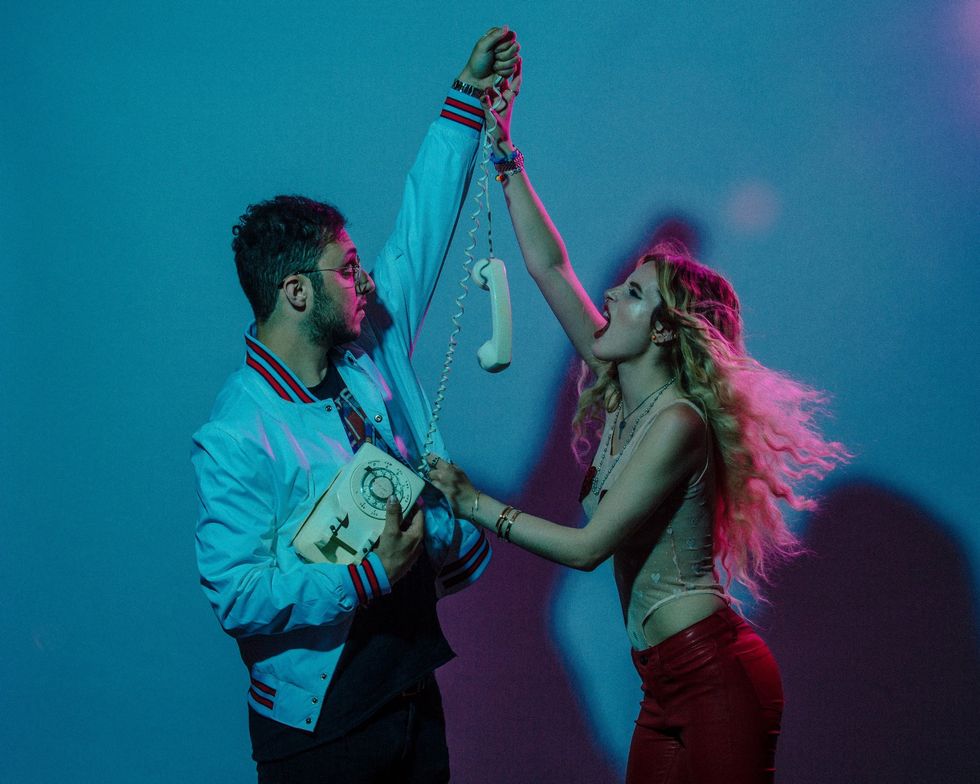 photo via Facebook / Neil Favila
"Just Call" follows in the same tried-and-true line that Prince Fox has been laying out with his other recent releases. 2016's "Fragile," featuring the otherworldly Hailee Steinfeld on vocals, and "Oxygen" with the musically towering Michelle Buzz, both go the route of deep-house dance tracks of late, taking advantage of how incredible women are and using their sweet, sweet chops to add flavor to bouncing, zooming beats. Where both those songs feel like club tracks, however, "Just Call" is more fit to be blasted in a car with its windows down than in a club with the lights out. Despite the emotional vulnerability in Steinfeld's lyrics, the track is still undeniably a banger. "Just Call" takes the emotions and lets them run where they well - which is anxiety, bitterness, desperation, frustration.
In the debates that always rage over the annual "song of the summer," it's not likely that "Just Call" will make the final cut. But that's alright - it's not a song one would want to be the soundtrack to their summer. (What a miserable three months that sounds like.) Instead, it's the song for the moments in between the song of the summer. The ones where your friends, your boyfriend, your date, your crush, hasn't made those plans yet. Because they still. Haven't. Called you. And honestly, we could all use a little musical relief in those moments.
[rebelmouse-proxy-image https://media.rbl.ms/image?u=%2Fmedia%2FDDSQwLrXoAAh2Ef.jpg%3Amedium&ho=https%3A%2F%2Fpbs.twimg.com&s=174&h=2006cb6a06dda81e374c79b517a401e1b401d8e74059753744c566093bc63d5d&size=980x&c=2566588328 crop_info="%7B%22image%22%3A%20%22https%3A//media.rbl.ms/image%3Fu%3D%252Fmedia%252FDDSQwLrXoAAh2Ef.jpg%253Amedium%26ho%3Dhttps%253A%252F%252Fpbs.twimg.com%26s%3D174%26h%3D2006cb6a06dda81e374c79b517a401e1b401d8e74059753744c566093bc63d5d%26size%3D980x%26c%3D2566588328%22%7D" caption="" pin_description="" image-library="0" expand=1 photo_credit=""]
---