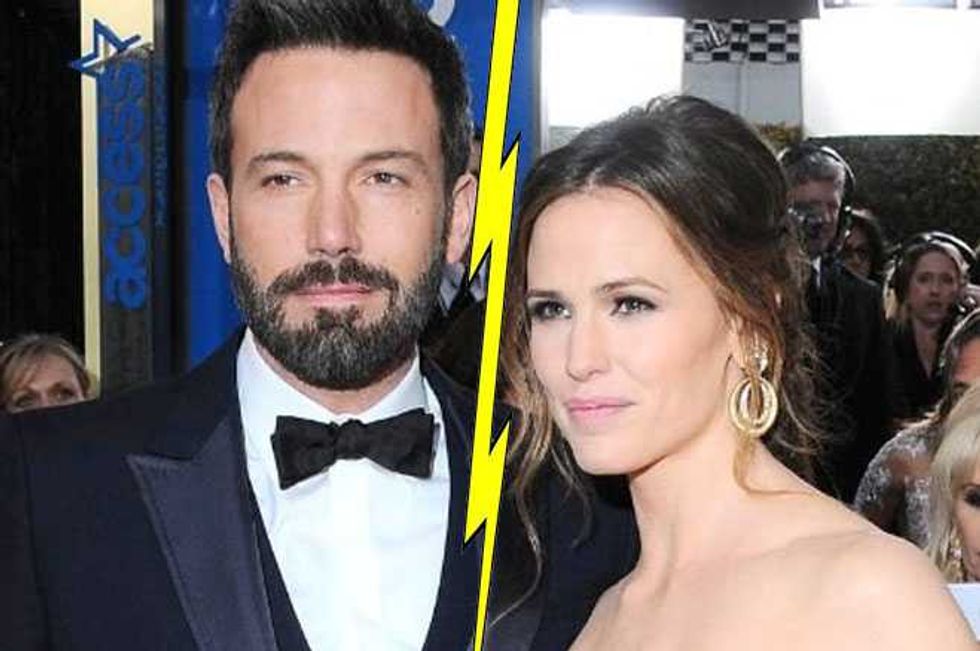 Ben Affleck and Jennifer Garner are to divorce after 10 years of marriage.
In what has been the worst kept secret in Hollywood, TMZ are reporting that the couple have finally confirmed what surely the moving trucks outside their house gave us a big hint about.
The couple says;
"After much thought and careful consideration, we have made the difficult decision to divorce. We go forward with love and friendship for one another and a commitment to co-parenting our children whose privacy we ask to be respected during this difficult time. This will be our only comment on this private family matter. Thank you for understanding."
Sources tell TMZ that they will file papers but won't complete the divorce until all the property and custody issues are resolved—with the help of a mediator and business managers.
Apparently the divorce is amicable and the couple will share joint custody of their 3 young children.