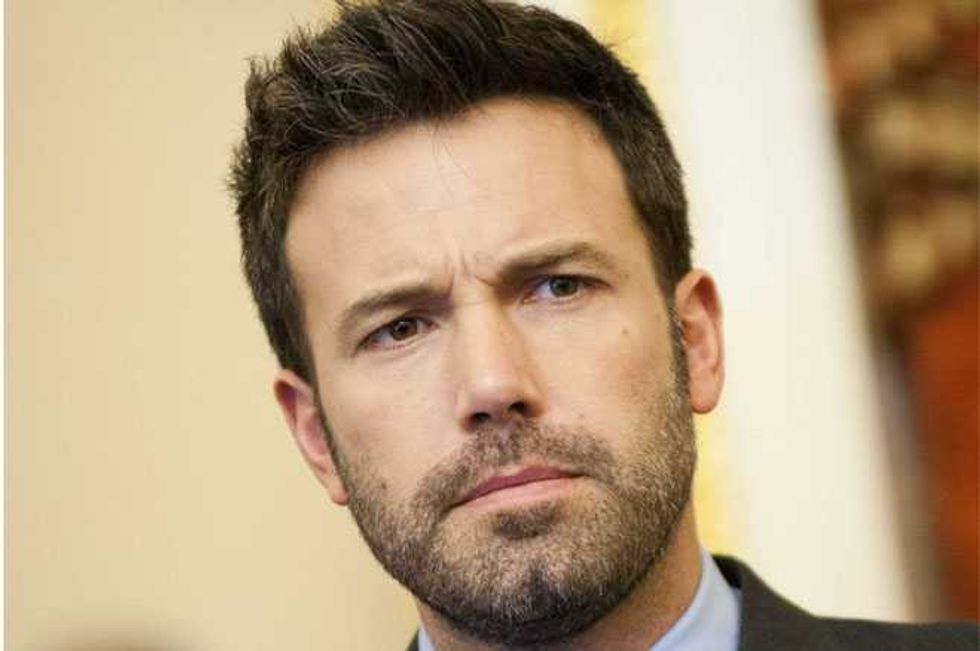 There was yet another embarrassing revelation from the Sony email hack this week—and, this time it was Ben Affleck left with the red face.
The 42-year-old actor appeared on the PBS show Finding Your Roots last year, and discovered during research, that his ancestors had owned slaves.
Rather than accept that America has a racist history though—and that we can't control what our ancestors did—Affleck asked show producers to suppress the information.
Further emails from the gift-that-keeps-on-giving Sony hacking scandal were published this week by WikiLeaks. They reveal that Finding Your Roots creator, Henry Louis Gates  sought advice from the Sony USA chief about Affleck's request.
"One of our guests has asked us to edit out something about one of his ancestors — the fact that he owned slaves...We've never had anyone ever try to censor or edit what we found. He's a megastar. What do we do?"
After this was revealed a media backlash ensued and yesterday Affleck was forced to explain himself in a Facebook message;
"...I didn't want any television show about my family to include a guy who owned slaves. I was embarrassed. The very thought left a bad taste in my mouth.

I regret my initial thoughts that the issue of slavery not be included in the story...While I don't like that the guy is an ancestor, I am happy that aspect of our country's history is being talked about."
What's interesting is that despite Gates warning "once we open the door to censorship, we lose control of the brand" the information was still left out of the episode which aired last October.
Well now it's out in the open surely the integrity of the show has been compromised?  PBS have announced they will be carrying out an inquiry.