FILM
Ben Affleck and Matt Damon play two pals battling over a possibly false rape allegation.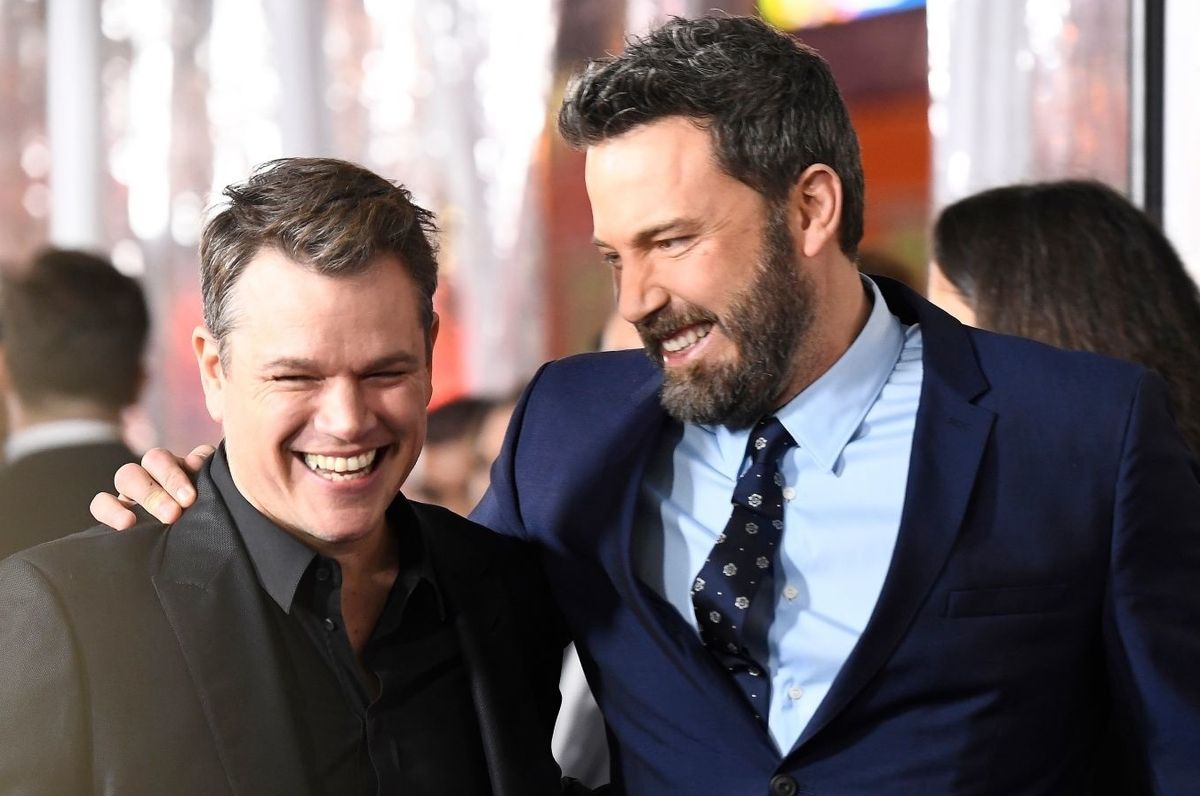 Frazer Harrison (Getty Images)
If there's one kind of story that everyone is clamoring for in relation to our larger cultural reckoning with sexual assault, it's stories about men fighting other men over women who may or may not have lied about being raped.
Wait. No. That's not right at all.
Based on the book The Last Duel: A True Story of Trial by Combat in Medieval France, The Last Duel movie is said to follow two best friends––knight Jean de Carrouges and squire Jacques Le Gris––who are ordered to fight to the death after Carrouges' wife accuses Le Gris of raping her.
Historical inaccuracies aside (in the movie, the duel is thrust upon them by the Catholic Church, which loathed the practice in reality), why would Ben Affleck and Matt Damon ever want to do this movie in 2019? Aren't we past letting men tell the stories of women's assaults? Haven't we largely decided that sexual abuse should be more than just a plot device to motivate other characters' aggression? Apparently not.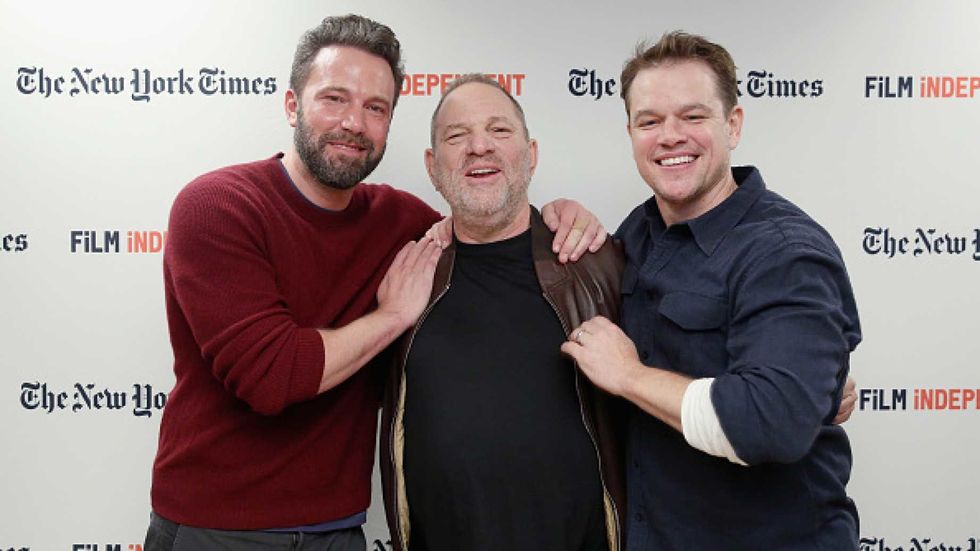 Mireya Acierto / Getty
But even if we accept that male-centric stories about a woman being raped is still content ripe for consumption, it's still incredibly strange that Ben Affleck and Matt Damon would want to be associated with it. As former friends of Harvey Weinstein, with Affleck in particular facing groping accusations, one might think the pair of them would much rather lay low for a while, maybe do another movie about a smart janitor but this time with superpowers. Or something about a Boston crook with a good heart. Or literally anything that's not commodifying a woman's rape and suggesting that women lying about rape is a great source of tension. Literally anything else.

That's not to say everyone who was friends with Harvey Weinstein should hang their heads in shame forever or never tackle controversial stories, or to imply that Ben Affleck or Matt Damon are in any way responsible for Harvey Weinstein's actions. But are former friends of Weinstein really the right people to be telling a story about men getting hurt by women's rape accusations?
Maybe The Last Duel will actually be great, and perhaps the plot summary doesn't capture the intricate nuance and complex characterization of all characters, male and female, in the script. Ridley Scott is directing, so nuance and deft-handling are certainly a possibility. But until further details are revealed, as it stands, The Last Duel seems like one where everybody loses.