Benedict Cumberbatch is engaged to director Sophie Hunter - and announced it in the most delightful way possible.
The actor posted a notice in the Times of London, under the heading "Forthcoming Marriages".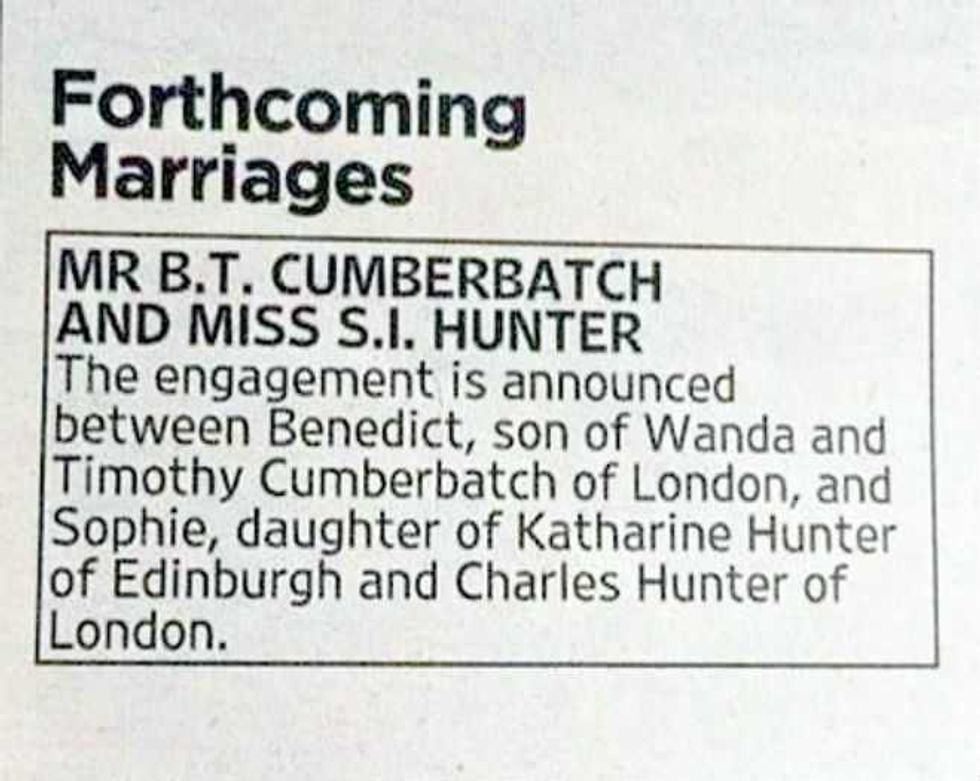 It's been quite the whirlwind romance for Benedict, 38, and Sophie, 36 - they've only been public for a few months. But when you know, you know right?
The wonderfully eccentric penguin-challenged Brit clearly enjoys being in long-term relationships, having been with actress Olivia Poulet for 12 years before ending the relationship in 2011. He went on to date artist Anna James until 2012.
"It is a wonderful thing to get married young and become a father," he told Elle Japan in July 2013. "I used to think that I'd get married in my mid-30s and have children. But now I think I can wait. I'm no longer in a hurry to get married… I would like to first get to know the partner and build a trusting relationship before making the commitment."
This will be the first marriage for both Cumby and Sophie, and we wish them all the best, even if we ARE hugely jealous!