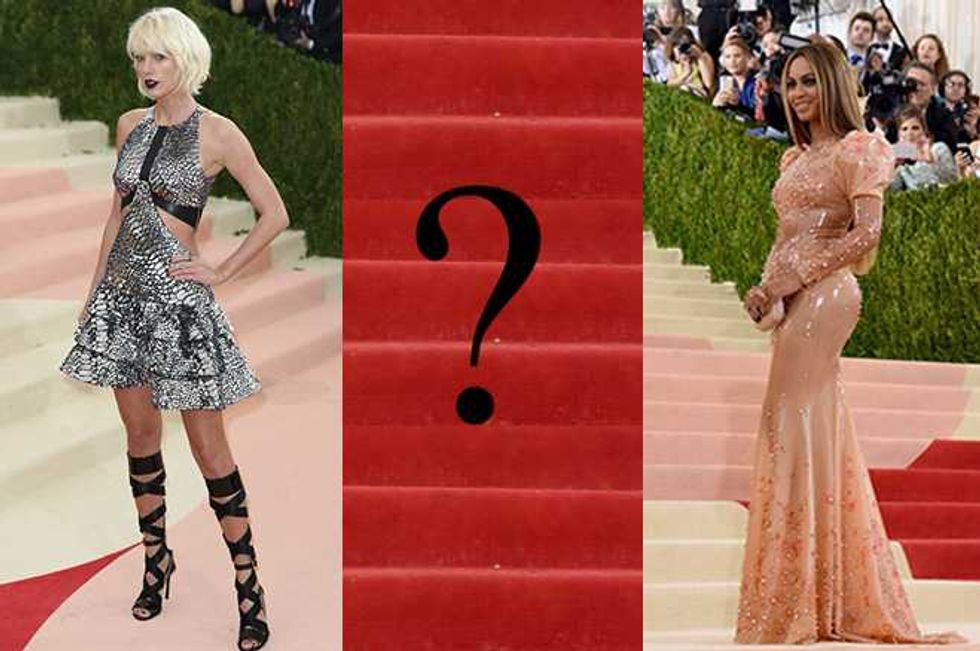 The annual Met Gala is easily the most anticipated event in the world of fashion, and the celebrity attendees did not let us down on Monday night.
Let's jump right in to the evening's worst looks, spearheaded by this year's co-chair Taylor Swift.
Taylor went for a punky futuristic look and the result was disastrous. A hideous mini dress by Louis Vuitton that mixed metallic snakeskin, flounces, leather and cut-outs looked like a cheap Halloween costume, and the strappy gladiator high heeled sandals upped the awfulness. Her new platinum hair and dark purple lipstick should teach girls not to mess with a winning style.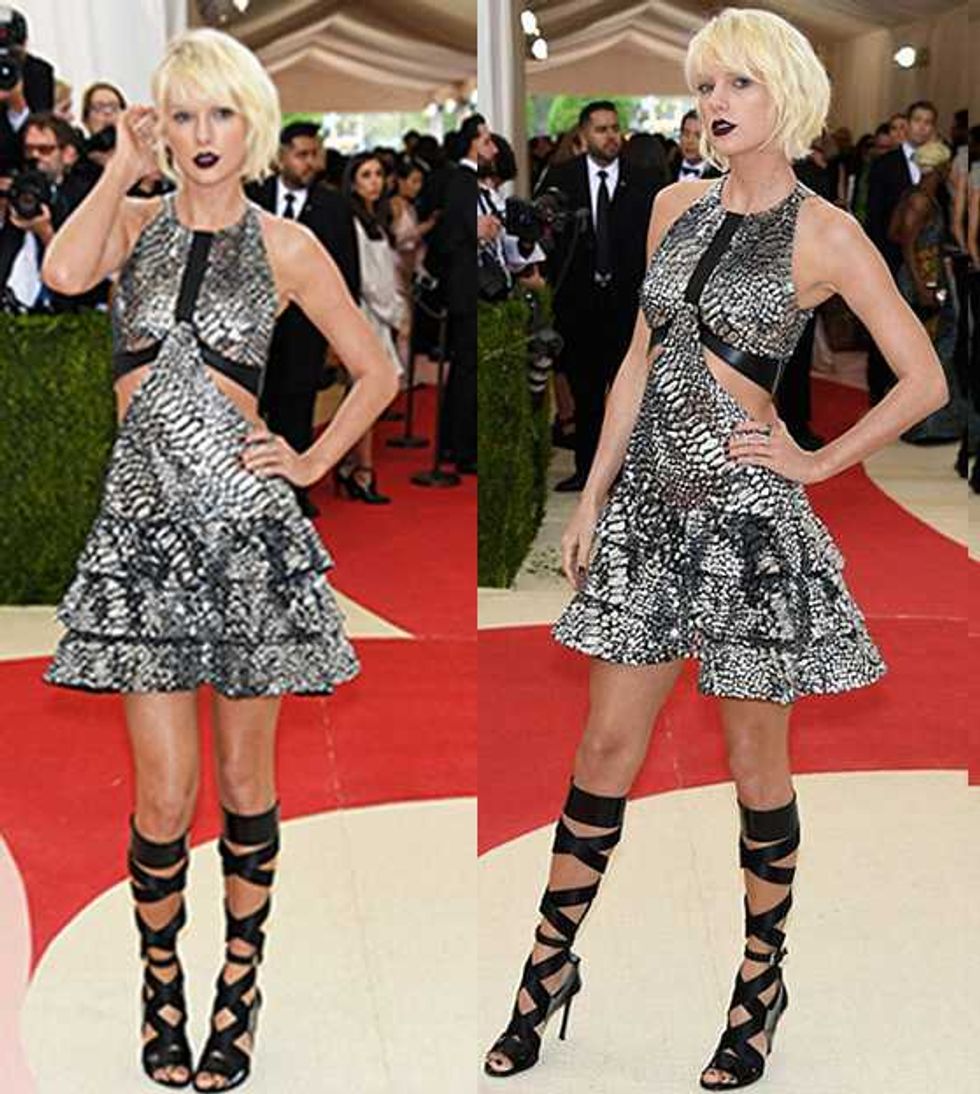 Competing with Taylor for Worst Look was indie recording artist and overall darling Grimes. Grimes really brought the hideous. Her outfit was also by Louis Vuitton, who may have been expressing some kind of death wish.
But as ugly as Grimes' look was, she was playing to her base, demonstrating her fearless rejection of mainstream beauty. Grimes is saying 'Ha ha!' with her WTF get-up, whereas Taylor is saying 'Oh my god, am I hot!'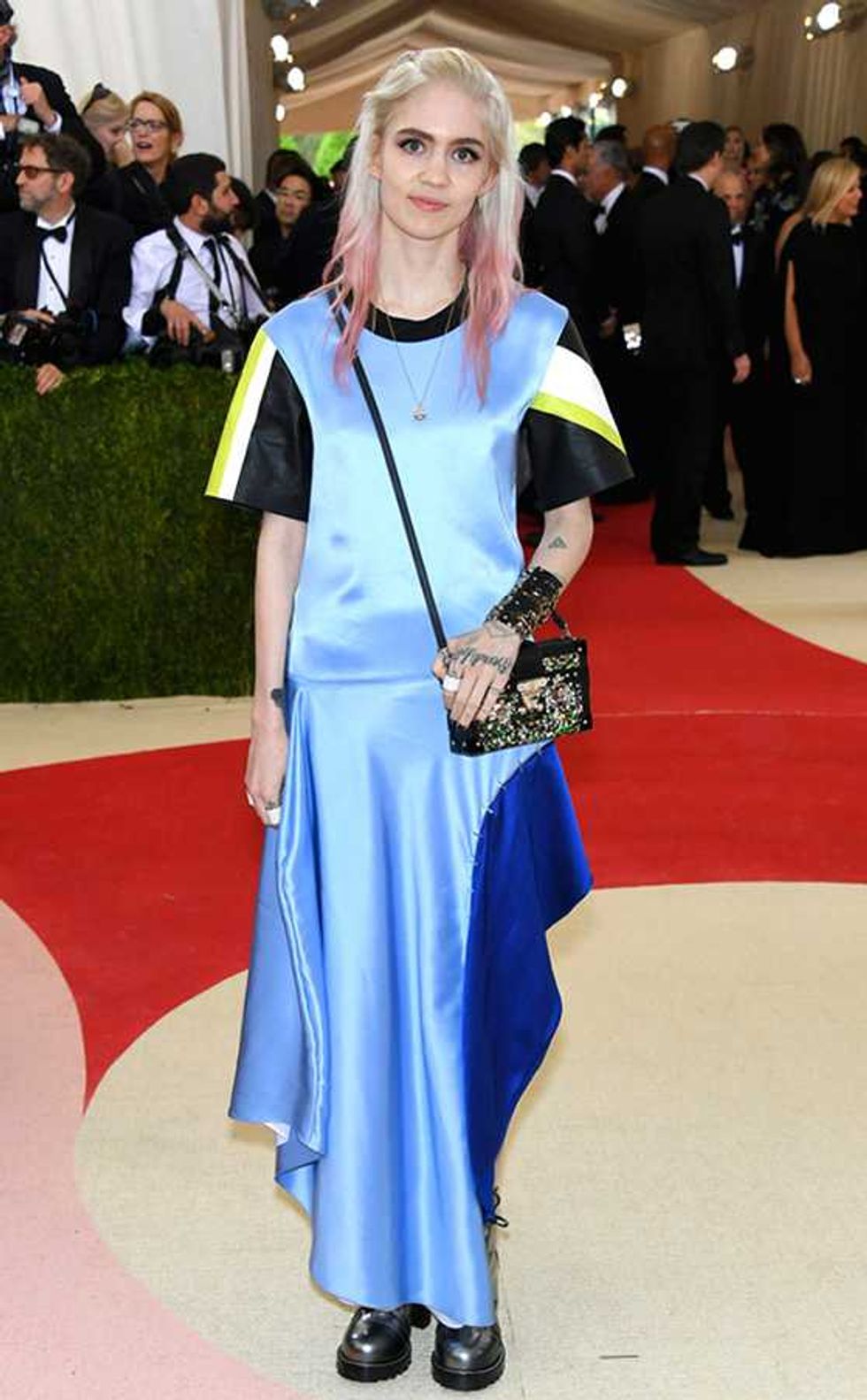 Diane Von Furstenberg won the Crazy Cat Lady award, usually snagged by Sarah Jessica Parker, who settled for a boring, wannabe Hamilton costume.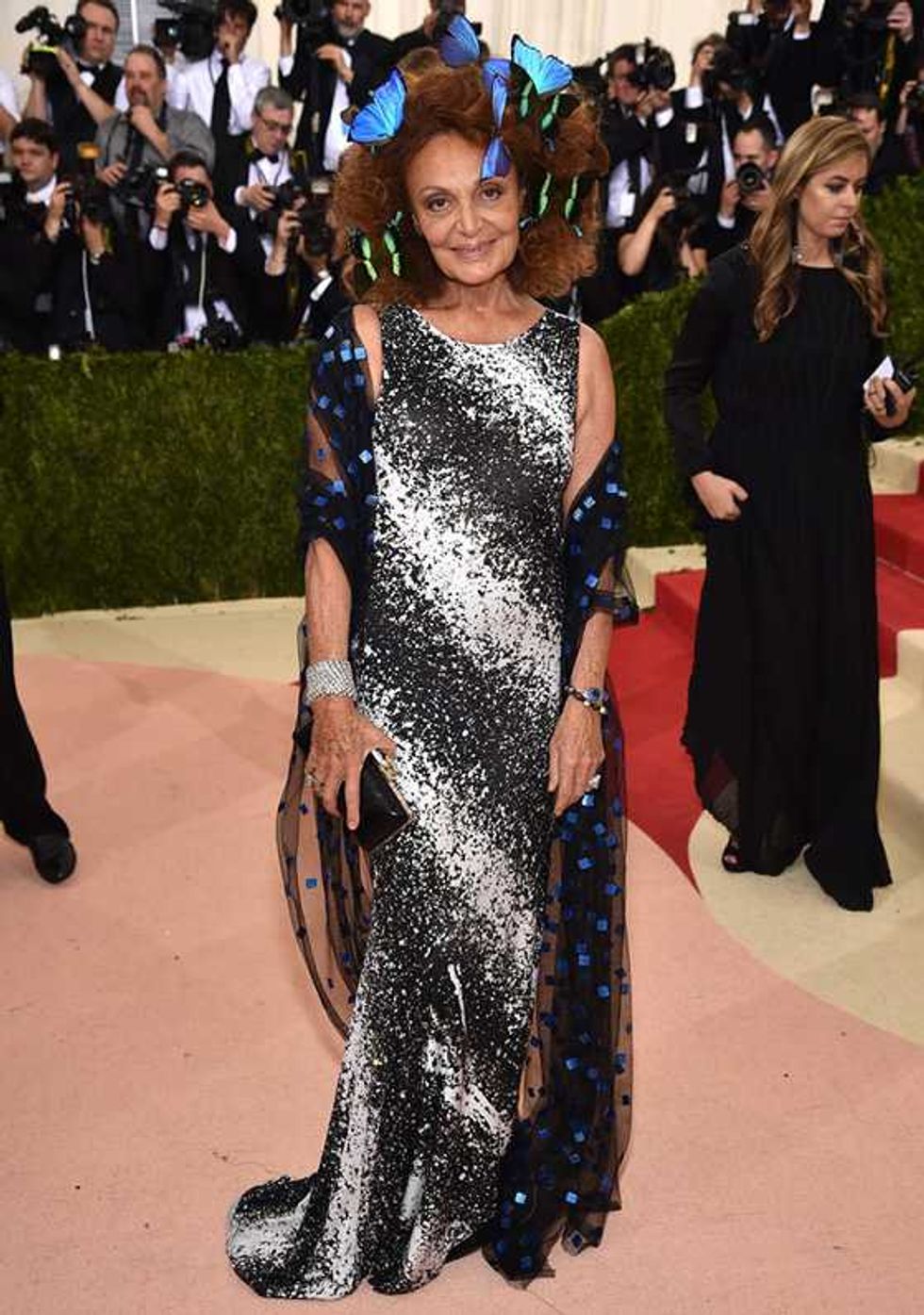 Kim Kardashian and Kanye West arrived fashionably late in order to guarantee attention, as if her clunky Balmain silver robot gown and his wildly inappropriate torn jeans could escape the eye. While we're on eyes, check out Kanye's bright blue contact lenses. Oooooh, right?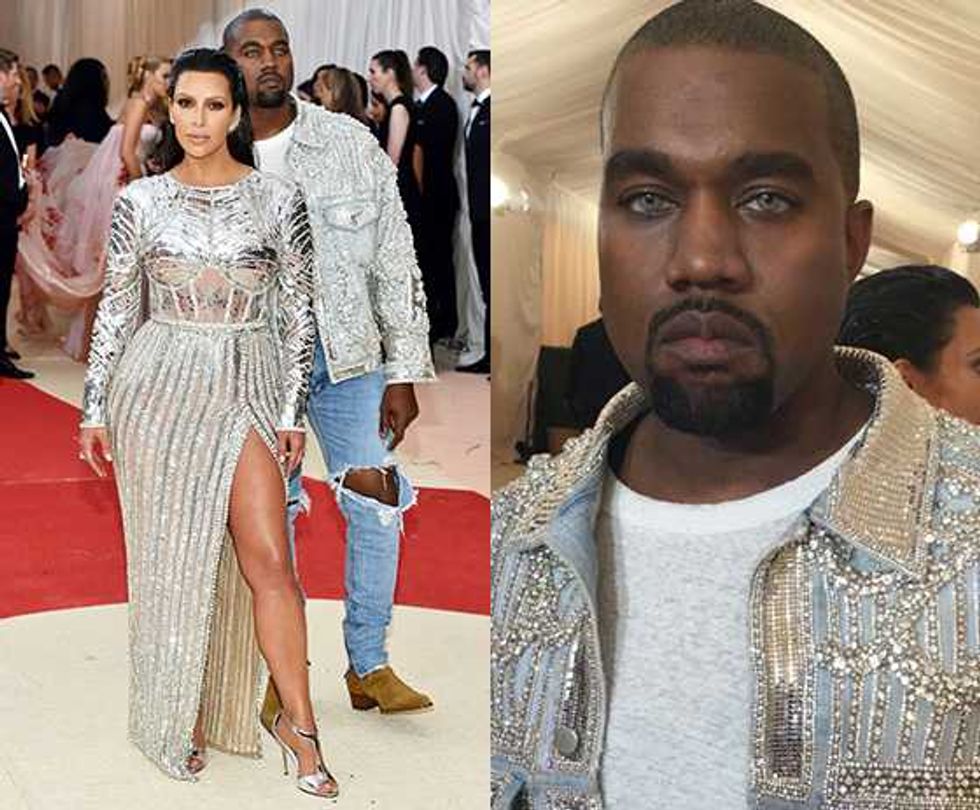 Kimye didn't rank anywhere near either worst or best, but no celebrity event is complete without them so that's what they're doing here. Kim will be mad that she looked so huge after losing all her baby weight but that's not our problem!
Now, the best. Because Rihanna was away on tour, Beyonce had no competition. Behold Bey in peach latex by Givenchy. Ta da!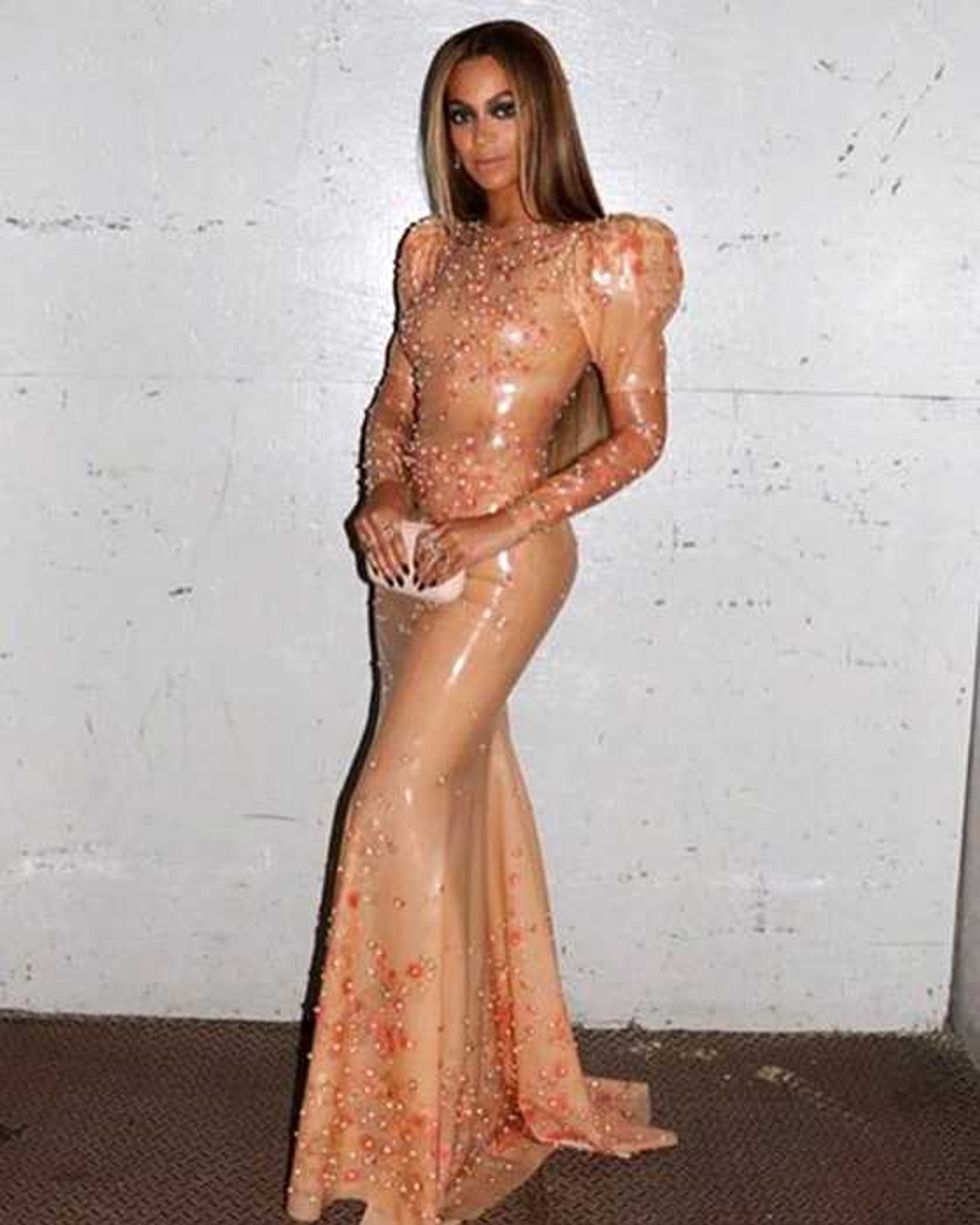 For all the Red Carpet pix and to vote for your favorite,head straight to Vogue.