America! What a country.
But in addition to being the name of country that celebrates its independence tomorrow, America is also a popular modifier in the title of things, from the names of numerous worn-out pop country anthems to the title of LCD Soundsystem's post-final concert comeback record, American Dream. Thankfully, since I've watched every movie that has ever been released in the history of cinema, I was able to rack my brains to whip out ten of them. Then, I ranked 'em.
NOW, I know there's more than ten movies with "American" in the title. To make things tidy, I eliminated all the movies with prepositions in 'em. I know, its an injustice and, personally, John Landis' An American Werewolf in London would have actually topped this list. I am tough but I am also fair.
10. American History X (1998)
Edward Norton barechested (good) with a big ol' slimy swastika tat (bad). Tony Kaye's back-and-white suburban drama asks for a lot. The writing is a little Paul Haggis' Crash meets Freedom Writers, but maybe that's an LA thing, I guess? Like a lot of movies on this list, American History X can be read as a cynical commentary on the American dream, a bloodied report from the frontlines of America's suburban youth. A common theme. But Neo-Nazis are always a bummer though.
9. American Gigolo (1980)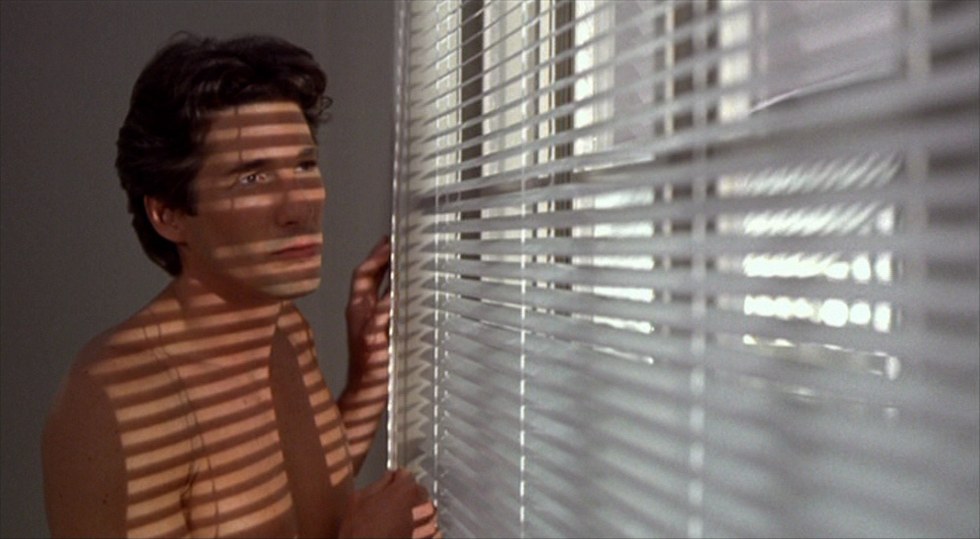 (Paramount Pictures)
"How do you seduce all these women," a bald-headed Hector Elizondo asks Richard Gere in Paul Schrader's 1980 slice of sex, sweat and murder. That's a pretty stupid fucking question. Ditto all the slimy neo-noir shit populating the latter third. But Richard Gere taking his shirt off and there not being a swastika there is pretty much the American dream in a package, amitrite?
8. American Sniper (2014)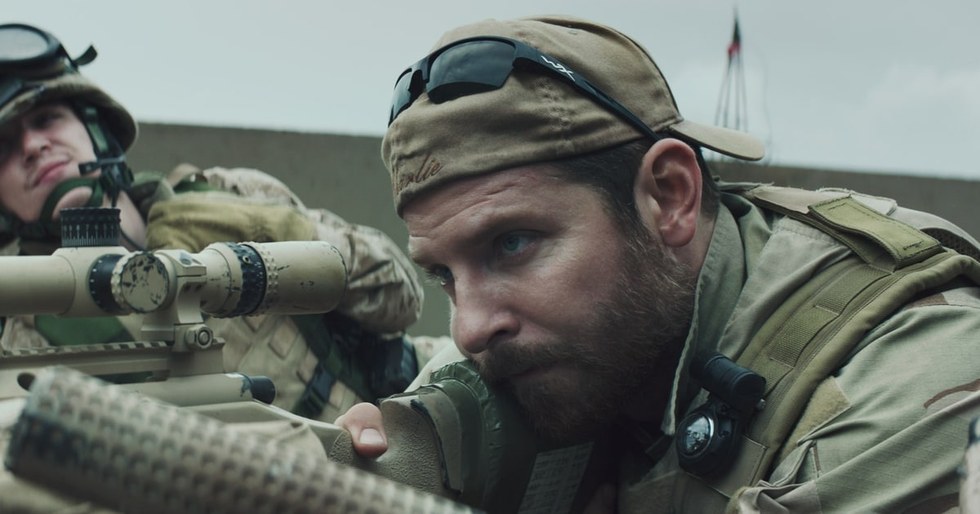 (Warner Bros.)
Clint Eastwood, what are we going to do with you? I actually wasn't an asshole and liked last year's Sully, considering it an intricate exploration of exactly what makes an American hero. But as anyone who has played Call of Duty knows, being a sniper is hella overhyped. Being a weird right-wing freak doubly so. There are better "American" movies that star Bradley Cooper on this list.
7. American Pie (1999)
Finally! I hate to be that guy, but most of the "American ____" movies are hella dark. Nazis! Murder! War! Is that really the image of the US of A that we're sending out there in the world today? Is dark drama about serious looking-away-from-the-camera what "American" really means? Fortunately, in the height of the great American summer of '99, the Weitz brothers dished out American Pie, which is basically Superbad if everyone was as sex-crazed as Jonah Hill's character. And also creepy. American Pie really presaged how creepy the internet would get, so that's a good call.
6. American Hustle (2013)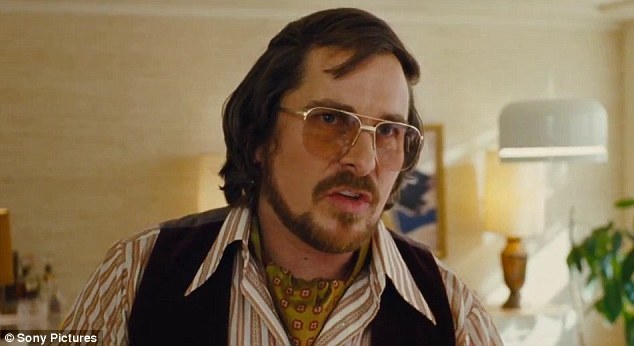 Back to the dark dramas, beloved by the critics and nominated for no less than ten (!!!) Academy Awards. It won nilch and went on to be written off as one of those Jennifer Lawrence movies that aren't Hunger Games or Silver Linings Playbook. Missed call? Was the Kool-Aid briefly swallowed before being spit out? A mixed bag: hashing out the ABSCAM scandal like a Scorsese mob deal, David O. Russell makes a loose argument to justify his title, namely that a '70s FBI sting is actually about "the bluffs, disguises, and bald-faced scams necessary to make it—honestly or otherwise—in this country," as A.A. Dowd would call it at the time. Eh. Casino was about America. American Hustle is just kinda about the '70s. Check out that mess on Christian Bale's head, though.
5. American Graffiti (1973)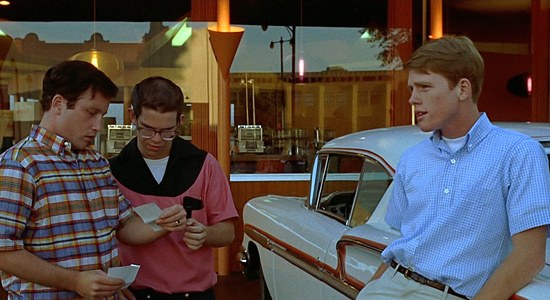 (LucasFilm)
Now is where we're entering the timeless category, in my fair opinion: George Lucas' first real hit gave him the money and rep to swing a few well-received wars in the stars, so to speak. But beyond that, it's also a movie that tackles the same themes as American Pie, those winsome days in between the high school graduation and the great move to somewhere else. Because losing your v-card is not really as important, in the greater scheme of things, as all those friends who fill your life or, at any rate, will fill your memories. Made in the '70s about the late '50s, American Graffiti is about the past we remember and those times you wake up in the middle of the night on the tail end of a conversation you had by the lockers six years ago. Also Richard Dreyfuss in that narrow chasm of time when he was actually kinda hot!
4. American Gangster (2007)
How about this: Jay-Z stepped out an early screening of Ridley Scott's real masterpiece of the '70s (sorry Hustle) and made his best album until 4:44 dropped last weekend. Maybe you won't leave watching Denzel Washington's go as Harlem's crackling and jar-carrying drug kingpin with the inspiration to swing one of the best albums of your career, who knows, but your eyes won't leave the screen once.
3. American Beauty (1999)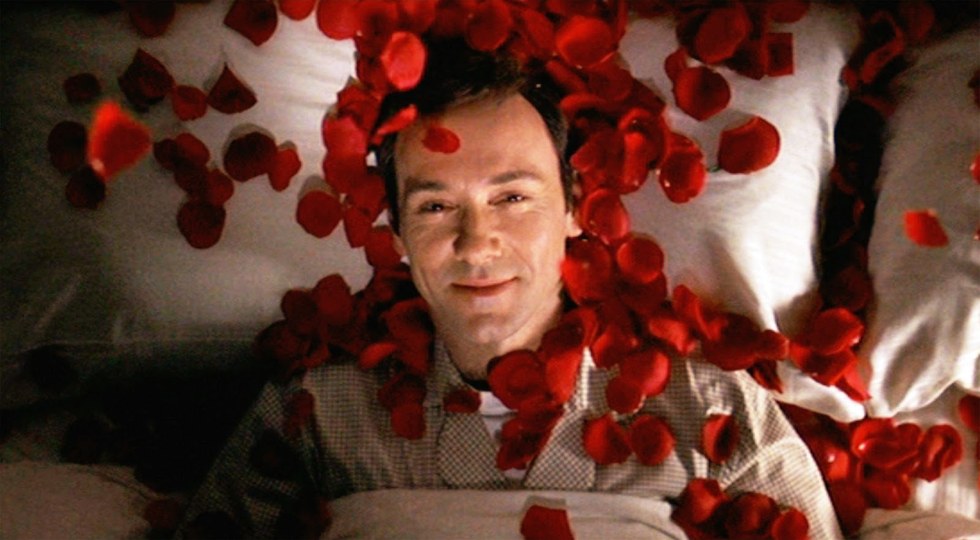 (DreamWorks)
What is American Beauty about, many have asked. What does it mean, man, to feel like a plastic bag drifting thought the wind? Katy Perry may have already answered that question but Sam Mendes and Alan Ball's version of suburban sadness, already well-tackled on this list by American History X and American Pie through smart all-encompassing metaphors (racial violence and wanting to get laid, respectably) looks at the issue head on. Watching Kevin Spacey as a work-imprisoned sadsack, after three years of watching Frank 'Fuck You' Underwood on House of Cards is nothing less than a revelation. You're just waiting for him to throw somebody under a train.
2. American Psycho (2000)
The other half of the title of Fall Out Boy's second comeback album, the one with the actual hits because they were written by today's top songwriting talent, American Psycho overtakes American Beauty on the power of its sheer reckless power. Mary Harron, coming off the set of I Shot Andy Warhol, the biopic about S.C.U.M. Manifesto-author Valerie Solanas, could not have found a better subject for finding the feminism hiding in troubled narratives. Bret Easton Ellis, who never much cared for the whole "woman" thing, somehow had authored a self-damning satire of his own suited misogynous set. But it took Harron's agile hands to find the gut-wrenching insecurity hiding in every condescending thing men have told you, the self-pitying loneliness behind real and imagined blood. Also, Yeezus, Kanye's greatest accomplishment as a pop star-turned-provocateur, was totally written in its shadow.
American Honey (2016)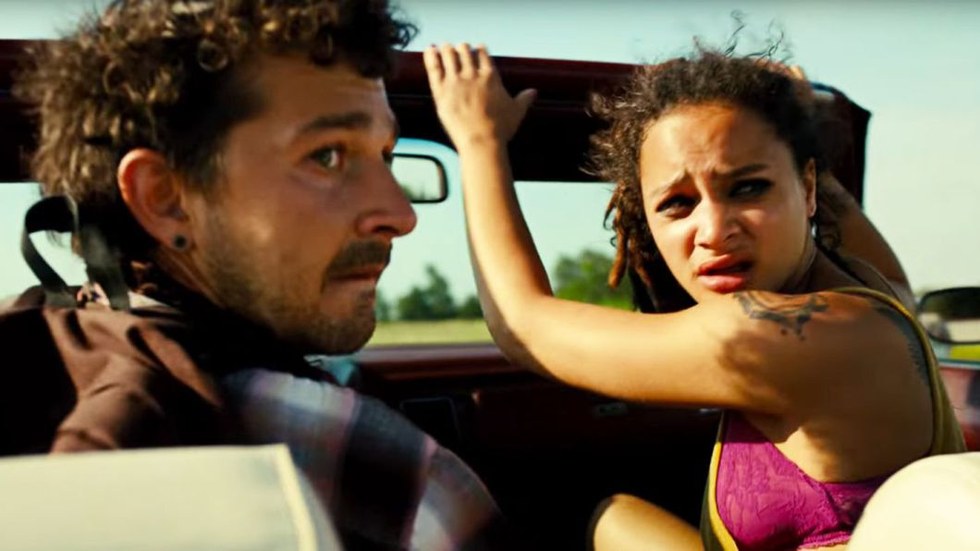 (A24)
A stream-of-conscious portrait of the white trash of the south, a trendy demo in this day and age, isn't unproblematic by any means. The same could be said, of course, of anything on this list. Andrea Arnold's road movie starring Sasha Lane and Shia LaBeouf as broken-heart lovers struggling on the beaten granite of our known highways is as fetishistic and whitewashed as any title on this list, save for American Gangster, I suppose. The people who populate American Honey, who blast Rihanna in a K-Mart checkout lane and wear the confederate flag on their underwear, are as tired as the country that's given birth to them. But what Arnold finds in this crowd of unlikeable and unredeemable citizens is a fucking adrenaline-ride of an experience. America isn't great. But it's still a hell of a place, you know?
Have we missed any of your beloved favorites? Is our order all kinds of messed up?
Let us hear what you have to say!
---
Andrew Karpan is Popdust's chief of all the movies. Have some feelings? Why don't you @ him on Twitter, already?
More movie content!

FILM | The world of Shrek meets Game of Thrones raunch in 'The Little Hours'
SHORT FILM | A real life case of racism and gun violence in Middle America

REVIEW | 'The Bad Batch' is brutal, gorgeous, necessary.