MUSIC
New singles from Steve Lacy, Lil Uzi Vert, Chance the Rapper & Lil Yachty, Charly Bliss, and Kazu plus new EPs from Broken Social Scene and BLACKPINK and new albums from Khalid and PUP.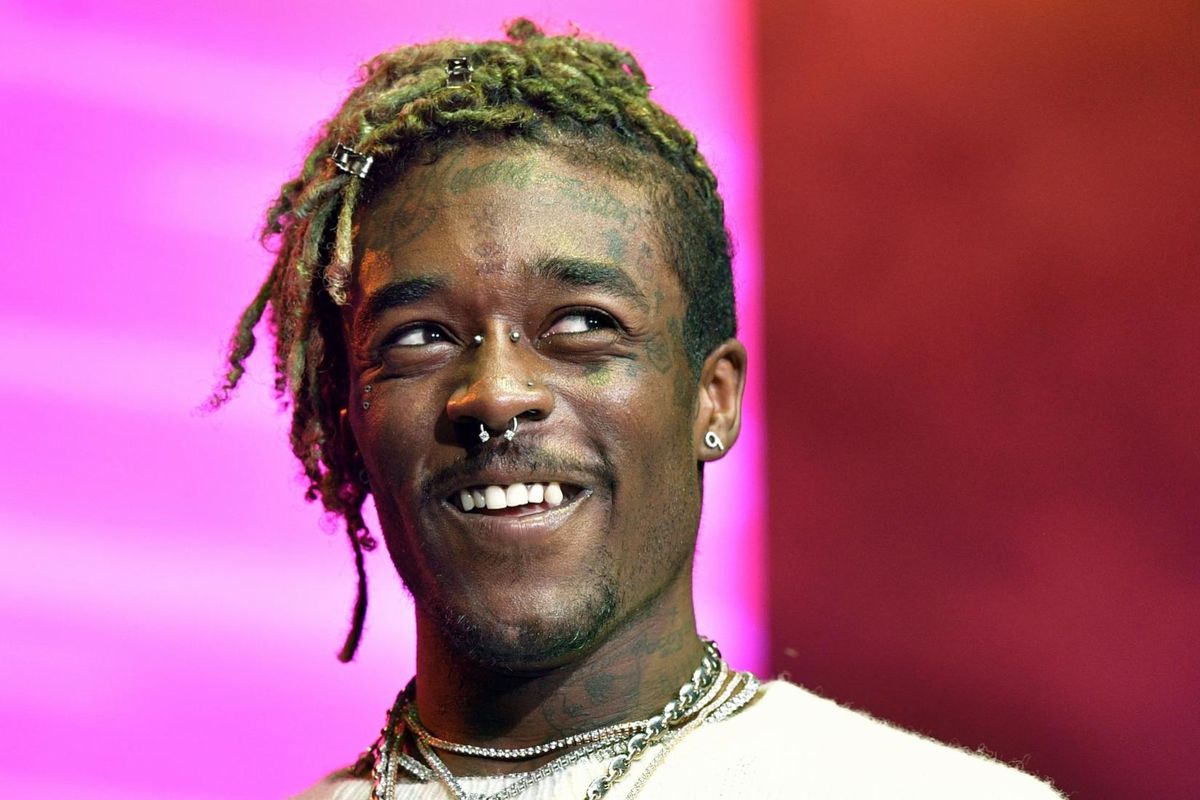 New singles from Steve Lacy, Lil Uzi Vert, Chance the Rapper & Lil Yachty, Charly Bliss, and Kazu plus new EPs from Broken Social Scene and BLACKPINK and new albums from Khalid and PUP.
Singles
"N Side" - Steve Lacy
Steve Lacy, guitarist, and member of The Internet is back to bless us with an immaculate, slow groove of a single called "N Side," just in time for the warmer months. This marks the first single in two years since his last solo release in 2017 titled, Steve Lacy's Demo. "N Side" drops just a few weeks after Lacy's collaboration with Vampire Weekend on "Sunflower" and his appearance on Solange's album When I Get Home. Lacy hasn't confirmed whether or not this is part of a full solo album, but a few tweets from The Internet hinted that it might be.
"Sanguine Paradise" and "That's A Rack" - Lil Uzi Vert
Lil Uzi Vert's been in the news a lot lately. Two weeks ago, the 24-year-old rapper put out a track called "Free Uzi," but it was quickly taken down due to copyright issues over a G Herbo beat. This week, Uzi is back with not one but two singles in anticipation of his forthcoming sophomore album, Eternal Atake. As you may recall, in January Lil Uzi Vert said he was calling it quits on his music career. That's obviously changed. According toComplex, Uzi is a perfectionist when it comes to crafting his work, and a collaborator reported that he's gone through 11 different versions of his new record.
"Atlanta House Freestyle" - Chance The Rapper and Lil Yachty
Lil Yachty and Chance the Rapper just dropped a surprise collab on a new track called "Atlanta House Freestyle." The stripped-down production allows for the two to really bring the heat, as they take turns exchanging verses over a prickly beat. The last time the two teamed up was on Chance's 2016 album, Coloring Book.
"Hard to Believe" - Charly Bliss
"Hard to Believe" is the latest offering from Charly Bliss' forthcoming new album, Young Enough, due out May 10th via Barsuk records. The NYC-based band's catchy new single recalls the radio-ready alt-rock of the early 2000s, with an infectious chorus to match. In a press release, vocalist Eva Hendricks says the song is about "being addicted to a bad relationship, and the endless cycle of trying and failing to end one." The single comes to us alongside a video directed by Henry Kaplan, shot on 35mm film.
"Salty" - KAZU
You may know Kazu Makino as the voice of dream-pop outfit Blonde Redhead, but this year the Japanese-born singer will release her debut solo album, Adult Baby, under the moniker KAZU. "Salty" infuses drowsy synths with Makino's characteristically ethereal vocals, creating a slightly psychedelic, other-worldly sound. The new single is accompanied by visuals of rippling water and sun-spattered oceans, a perfect match for the song's fluid vibe. The Adult Baby LP is due out later this year.
EPs
Broken Social Scene - Let's Try The After – Vol 2
In February, Broken Social Scene released Let's Try The After – Vol 1, a five-song EP that marked the band's first release since their 2017 full-length album, Hug Of Thunder. Today, the Canadian Indie rock collective is following up with a second 5-song EP called, Let's Try The After – Vol 2. Both volumes will be released via Arts & Crafts in a Record Store Day exclusive on April 13th.
BLACKPINK - Kill This Love EP
BLACKPINK, arguably the most popular K-Pop girl group around, just released their EP, Kill This Love through their label, YG Entertainment. Their video for their first single and title track "Kill This Love" racked up over 50 million views within the first 24 hours it was posted. This release comes just before BLACKPINK's festival run, Coachella debut, and North American tour.
LPs
Khalid - Free Spirit
Free Spirit is Khalid's third release following 2018's Suncity and his 2017 debut, American Teen. According to Billboard, the 21-year-old's newest album Free Spirit is on course for the no. 1 album spot on the Billboard 200 charts.
PUP - Morbid Stuff

Canadian pop-punk heavyweights PUP released their third album,
Morbid Stuff
on April 5th through Rise Records. This time around, PUP maintain their amped up angsty energy as they explore millennial malaise without ever losing their penchant for excellent pop-punk hooks and catchy, gang vocal choruses that made their first records so beloved. The four-piece is gearing up to hit the road this fall alongside Illuminati Hotties and Charly Bliss.
POP⚡DUST | Read More...
The Best Game of Thrones Season 8 Theories
Body Positivity: Seven Celebrities Who Think You're Hot Just the Way You Are
TV's Most Accurate Depictions of Mental Illness
From Your Site Articles
Related Articles Around the Web