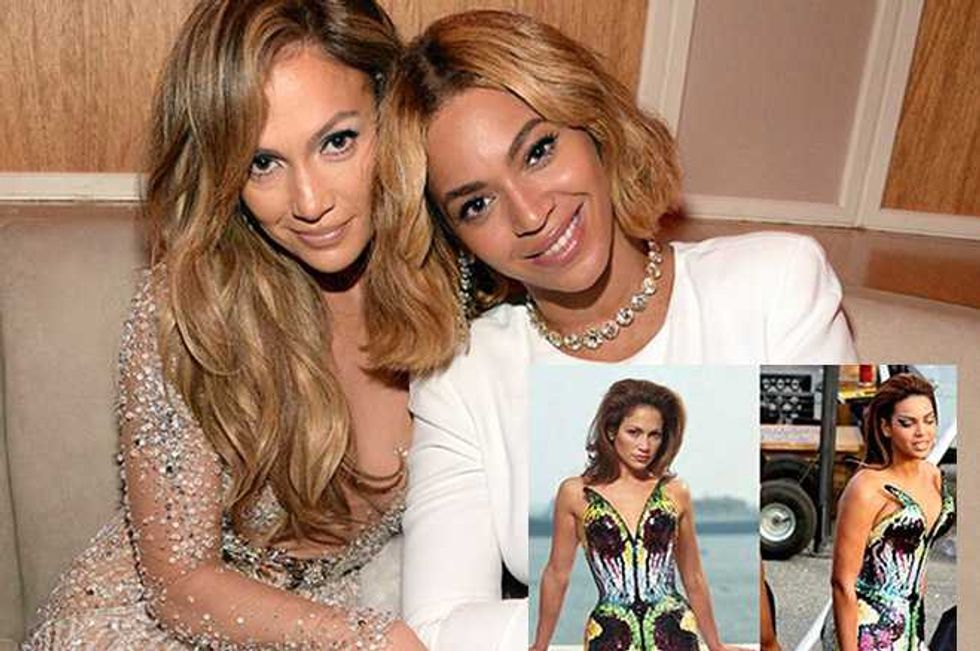 Beyonce and Jennifer Lopez seem determined to merge their looks, and it didn't start at the 2015 Oscars.
While they could have been blond sisters on Sunday night, their mutual journey from ethnic babe to Beverly Hills Blah has been years in the making.
Here's J Lo and Bey, in 2005 and 2008, respectively: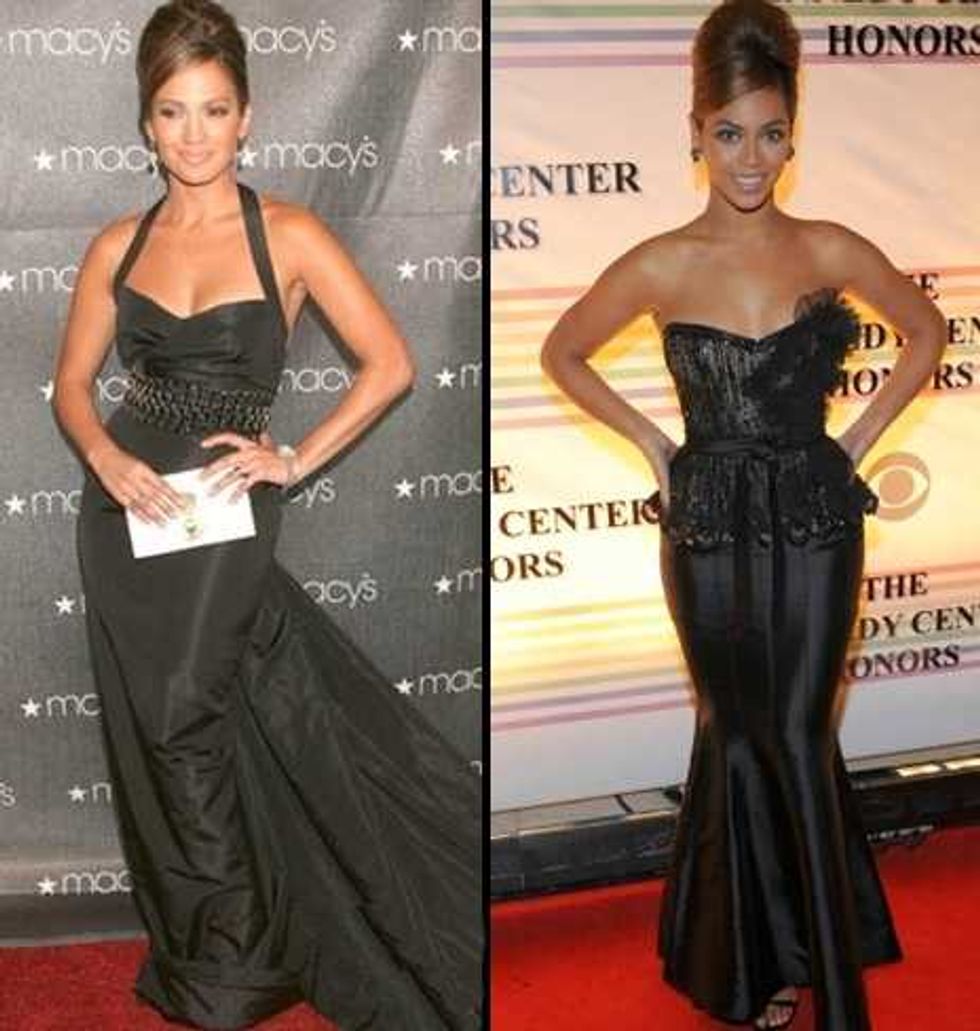 Clearly, Bey is the copy-cat in the bouffant hairdo,  black dress competition. What about the mermaid look?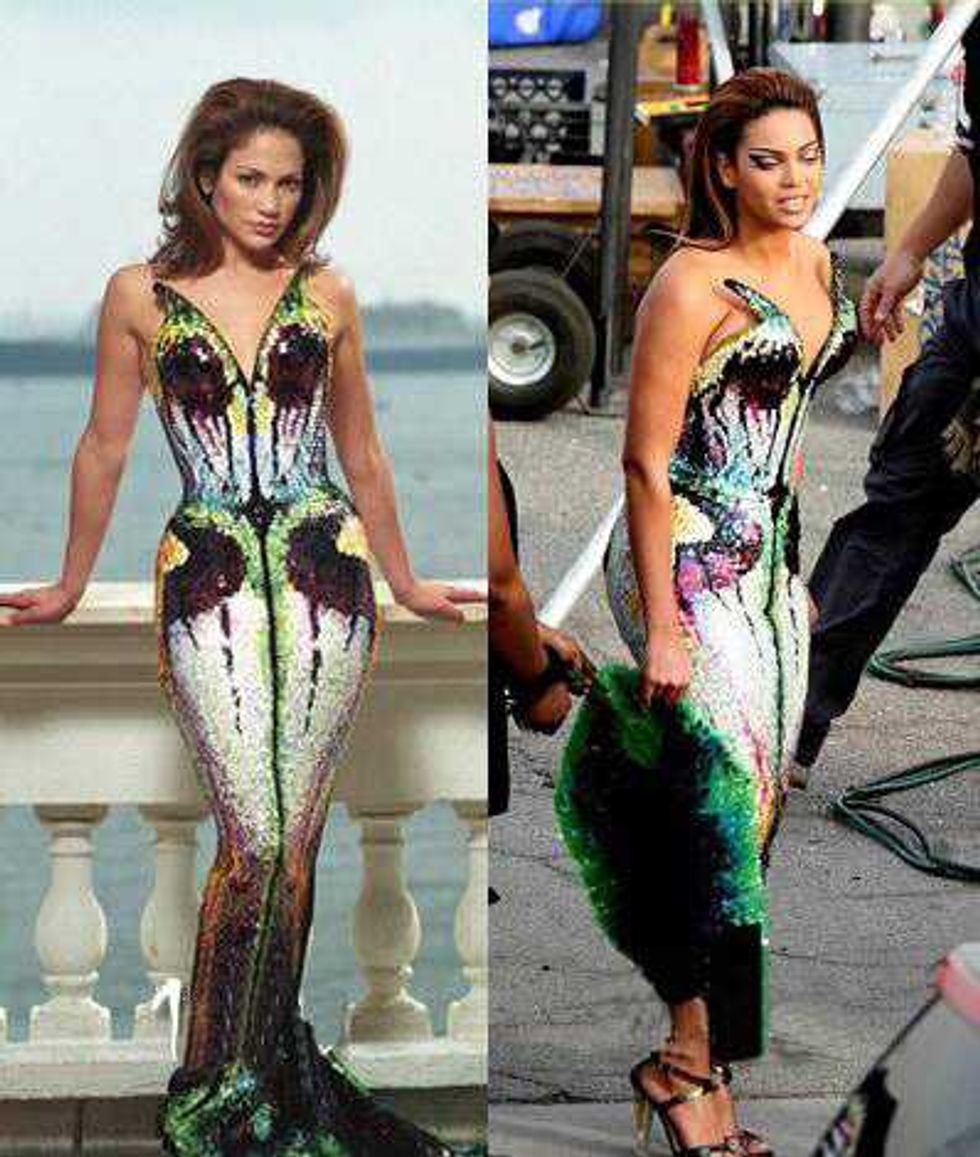 J Lo wore the look in 1998, Beyonce wore it ten years later. Could J Lo be Beyonce's muse?!?
Uh-oh, look at this one: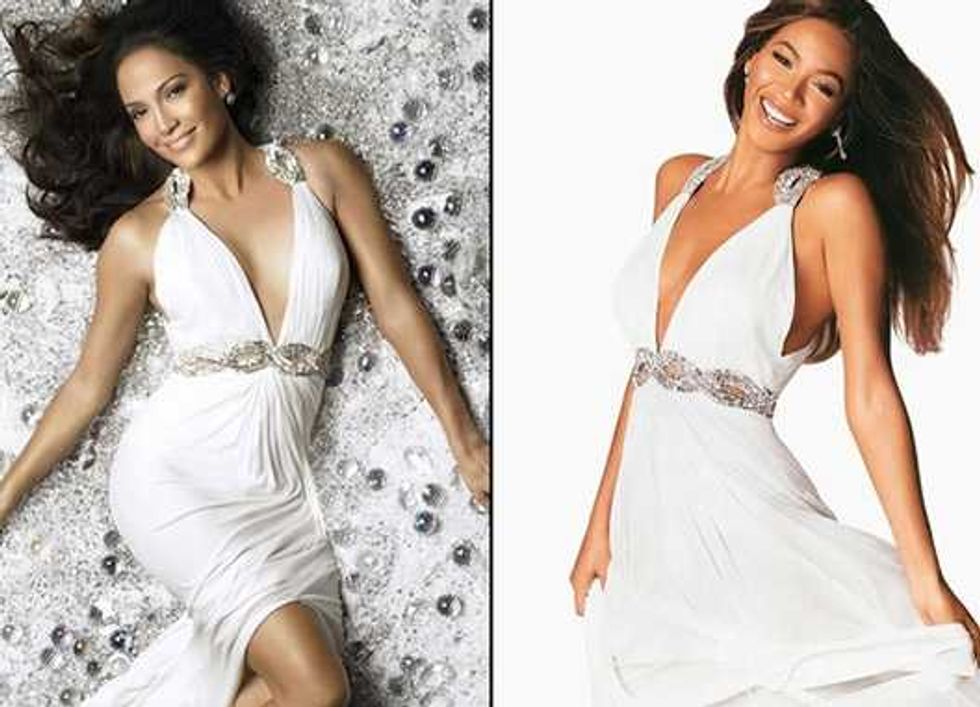 This time, Jennifer was one year before Beyonce in the straight dark hair, white dress look.
Is imitation the sincerest form of flattery? Or is it all just a happy coincidence that the two superstars are evolving together in sync?
You decide. Meanwhile, here they are at the starting line.