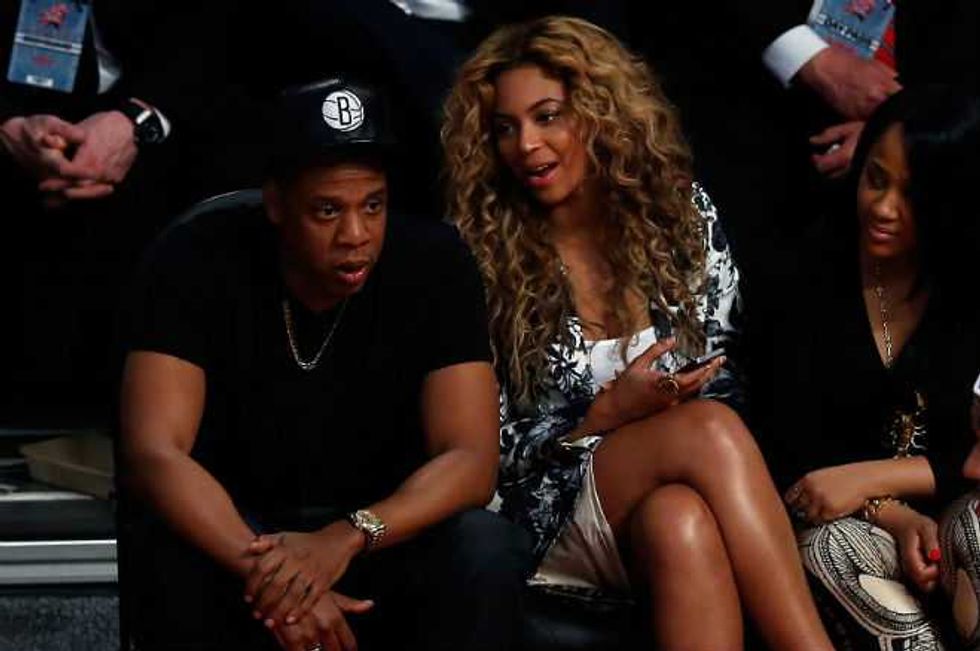 Rumor has it that Jay Z and Beyonce plan to go on the run from each other after their On the Run tour ends, but the power couple sent a strong message contradicting the claims after their Aug. 5 show in San Francisco, Calif.
They reportedly enjoyed some wholesome family fun with their adorable daughter, Blue Ivy, with Jay Z, 44, and Beyoncé, 32 getting snuggly with their sweet spawn on Aug. 6 at Boulevard restaurant, in San Francisco. The picture-perfect family noshed on seafood and steaks in a semi-private dining area that they had reserved.
Beyoncé was a far cry from her Sasha Fierce alter-ego, in a black hoodie and skinny jeans, while Jay rocked a plain white T-shirt and grey jeans. Blue opted for a floral headband and sneakers with a red and white onesie.
The couple allegedly enjoyed a night at the St. Regis in a 3,200 square-foot, $30,000 a night Presidential Suite, just the night before.
Looks like the only people who REALLY know what's going on with Jayonce is Jayonce themselves!