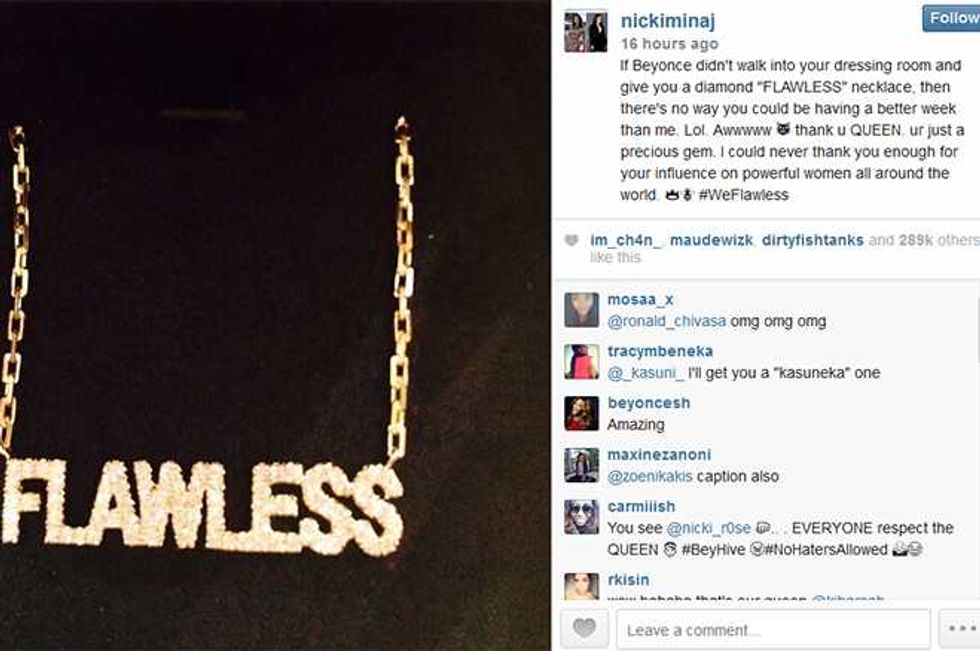 If Beyonce didn't walk into your dressing room and give you a diamond "FLAWLESS" necklace, then…

http://

instagram.com/p/sIUTG3r8eA/

 
This is how Nicki Minaj shared her excitement with her twitter followers yesterday, along with a photo of the dazzling necklace.
Bey really knows how to treat her friends, doesn't she? It pays to be on her good side. Hi, Bey! Love you girl! Forget all the shit I've written about you. You know you're my Queen!