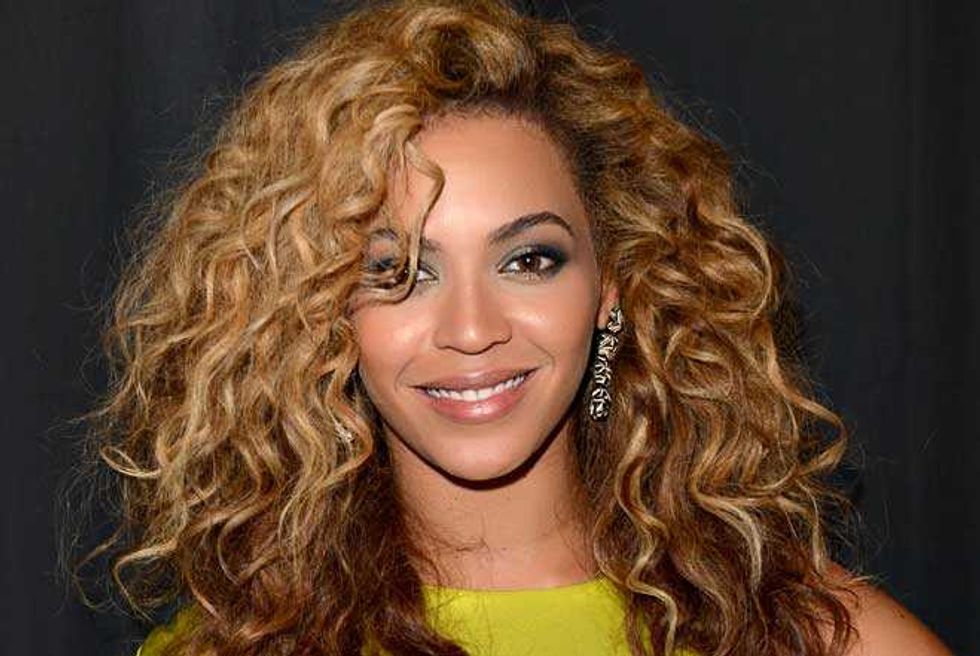 Pregnancy leave would appear to officially be over-er than over for Beyoncé, who within eight months of giving birth to her first born, had already performed in a set of comeback concerts, started work on directing her own documentary, and now may gearing up for her follow-up to last year's 4 album. The Sun reports that Bey is currently hard at work on her new studio album with producers Kanye West and Hit-Boy, and the recordings must be fairly promising, since Bey apparently has all but hired the National Guard to protect their privacy:
A source said: 'She's spent thousands hiring out the whole studios. She's got security on the doors to ensure no one hears a whisper...She's being strict with proceedings too, putting in 14-hour days declaring nobody leaves until it's perfect.'
Damn, is Beyoncé working on a new album or some sort of nuclear weapon or interstellar laser ray? Course, when you've got Kanye involved, just about anything is possible—hell, maybe it's a combination of both.
[NME]