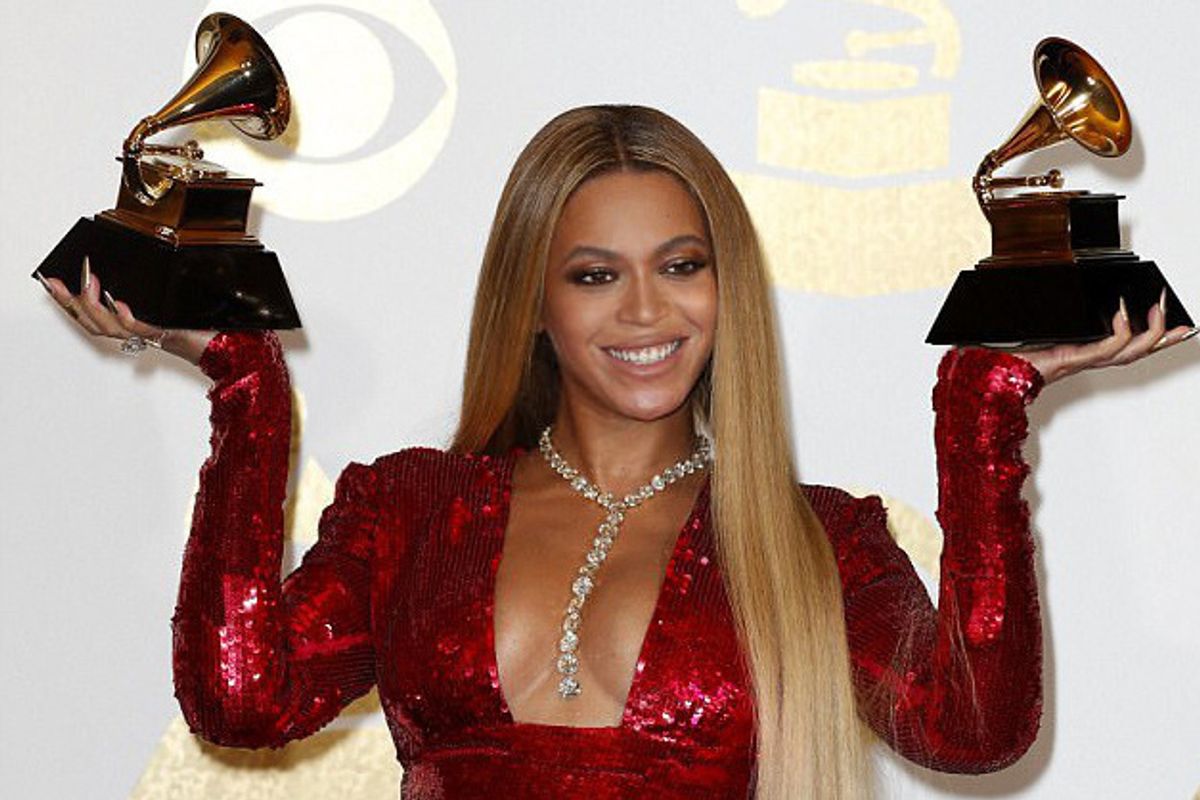 Getty Images
We all know who the real queen of the charts is.
Forbes has crowned Beyonce as the highest paid female artist in music this past year, putting Taylor Swift, amongst others, out of the lead. The magazine says Beyonce earned $105 million over the course of an entire year, stretching from June of 2016 to now. Her earnings were presumably boosted by her widely successful "Formation" tour and critically acclaimed visual album Lemonade, which grossed over $250 million according to Forbes. Her other business ventures include her fashion line Ivy Park.
Runner-up Adele enjoyed a similarly successful year herself, raking in $69 million in 2017. She spent the majority of the year on tour in support of her record, 25. The global tour was her first since 2011 and she pulled in around seven figures a night, according to Forbes. As for Taylor Swift? She's settled comfortably in third place, with $44 million, a significant drop from her net worth in previous years. Forbe predicts that she'll slowly but surely climb up the list next year, with her latest record, Reputation, and subsequent world tour set to be massive hits.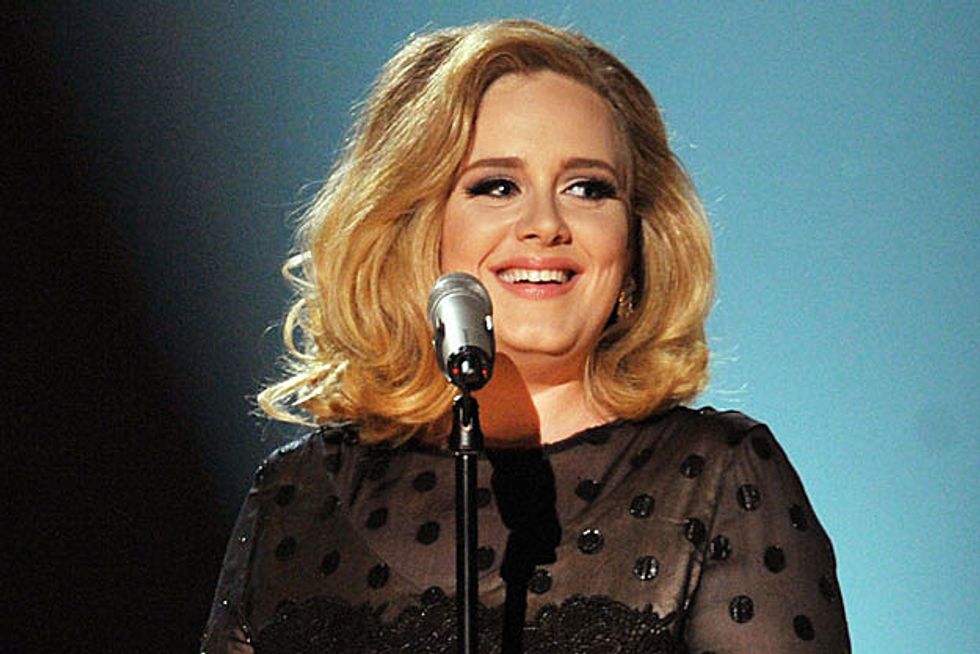 via Getty Images
According to US Weekly, "Forbes compiled the list by estimating pretax income for the 12-month period from June, 1 2016, to June 1, 2017, with the help of data from Nielsen SoundScan, Pollstar, the Recording Industry Association of America and interviews with industry insiders. Fees charged by agents, managers and lawyers were not removed from the totals." Other favorites amongst the list include Celine Dion, who came in shortly after the top three with $42 million, as well as Jennifer Lopez, raking in $38 million. Coming in last include Rihanna, with $36 million; Britney Spears, $34 million, and Barbra Streisand, with $30 million. Must be nice to make it last on a Forbes list, right?
So what has Beyonce been up to since Lemonade came out, anyways? In a recent interview Jay-Z had with the New York Times, he revealed some pretty interesting things about the visual album - including a somewhat candid confirmation of his infidelity. "We were using our art almost like a therapy session," he revealed, ""So you go into survival mode, and when you go into survival mode what happen? You shut down all emotions. So even with women, you gonna shut down emotionally, so you can't connect," he explained. "And then all the things happen from there: infidelity… But the best place is right in the middle of the pain, and that's where we were sitting. And it was uncomfortable. And we had a lot of conversations. You know. [I was] really proud of the music she made, and she was really proud of the art I released. And, you know, at the end of the day we really have a healthy respect for one another's craft. I think she's amazing."
Check out the top ten list below:
Forbes' Top 10 Highest Paid Women in Music
1. Beyoncé: $105 million
2. Adele: $69 million
3. Taylor Swift: $44 million
4. Celine Dion: $42 million
5. Jennifer Lopez: $38 million
6. Dolly Parton: $37 million
7. Rihanna: $36 million
8. Britney Spears: $34 million
9. Katy Perry: $33 million
10. Barbra Streisand: $30 million
---
Vanessa is a music and culture writer. Follow her on twitter.
---
POP⚡ DUST | Read More About Music…

INTERVIEW | a Q&A with Rooney's Robert Schwartzman
REVIEW | Nick Hakim's "Green Twins" is a soulful trip through the future
INTERVIEW | A conversation with Chris Baio
---