Let's be real. We all know [an infinite number] of people who want to be Beyoncé.
All kidding aside, everyone and their mom, and my mom, would kill to be Beyoncé. People are getting pregnant with twins just to be like Beyoncé. People are marrying rappers who dropped the hyphens from their name just to be like Beyoncé.
EVERYBODY. WANTS. TO. BE. BEYONCÉ. And now, thanks to a new game known as Lemonade Rage, you can be Beyoncé.
The gameplay is similar to Contra, or perhaps the classic Teenage Mutant Ninja Turtles arcade game – a sidescrolling adventure in which you play as the Queen Bee herself. The premise of the game is that Beyoncé is "wildin" because someone stole her lemons!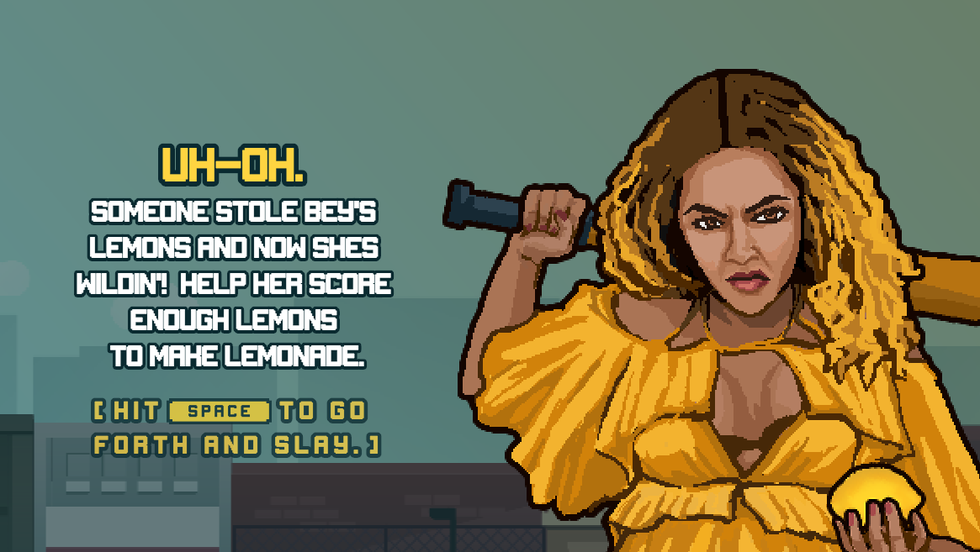 As you scroll through the game (on desktop), using spacebar to swing your bat and arrow keys to move up and down, you will encounter cars, advertisements, and fire hydrants that Bey can smash, as well as obstacles (in the form of haters, Illuminati conspiracy theorists, and "bullshit.") The game appears to be a homage to Beyoncé's "Hold Up" video.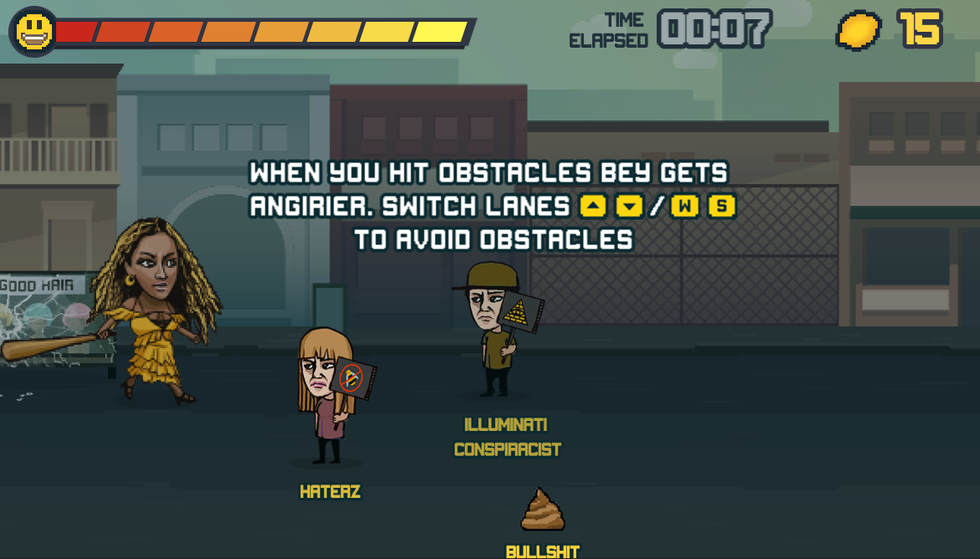 The more stuff you smash, the more lemons you earn! And the more lemons you earn, the closer you get to making Lemonade.
Lemonade Rage's release is incredibly timely, coming the day after Beyoncé lost two Grammy awards to Adele.
Lemonade Rage gets a score of 4 lemons out of 5 from Popdust gaming. Infinitely more playable and funnier than the "Cash Me Ousside" game that came out last week, we recommend you check out Lemonade Rage ASAP.