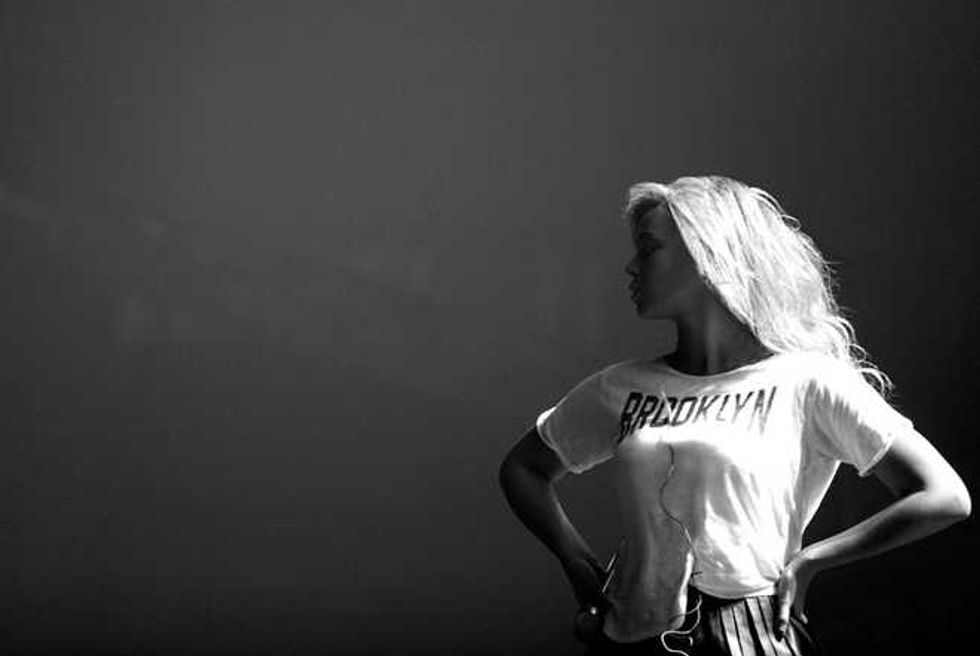 Update: It's happening. Here's the official word from Beyoncé herself.
Super Bowl XLVIII is about to be injected with a dose of royalty. We don't mean football royalty, although if the New York Giants find themselves in yet another championship game the argument speaks for itself, nor party-loving princes with a tendency to show their bum and pop up at high-profile sporting events. According to a source for the Associated Press, Beyoncé will take the stage as the halftime performer on February 3, 2013 , from the Mercedes-Benz Superdome in New Orleans. It's just a report—albeit the best one ever—with an official announcement expected to come on Wednesday. But last time this happened, early rumblings would up being true—and who wouldn't want that to happen in this scenario? Certainly not Houston Texans fans; confirmation of Bey's gig should only make them cheer harder for a playoff run.
Everyone has their own idea of who the perfect halftime performer could be, with the expectation that this special person will captivate the attention of both those preoccupied with emptying their bladder and refilling their plate of goodies before the second half. Ten years ago Bey might have seemed like a frivolous choice, with too much potential for Timberlake-Jackson like controversy, but today the idea of including her in such a spectacle feels necessary. She's already proven her to charm crowds of all ages and pick up the slack of tardy hip-hop collaborators. Angry football fans should be a piece of cake. Also a major gig like this could be just the kind of promotion she needs before releasing a new album next year, leaving the door open for Jay-Z and Blue Ivy cameos. (She'll be one by then!)
Is it too early for us to suggest set lists? Too bad. "Get Me Bodied," "Crazy in Love," "End of Time," and "Countdown," please. Oh pretty, pretty please.