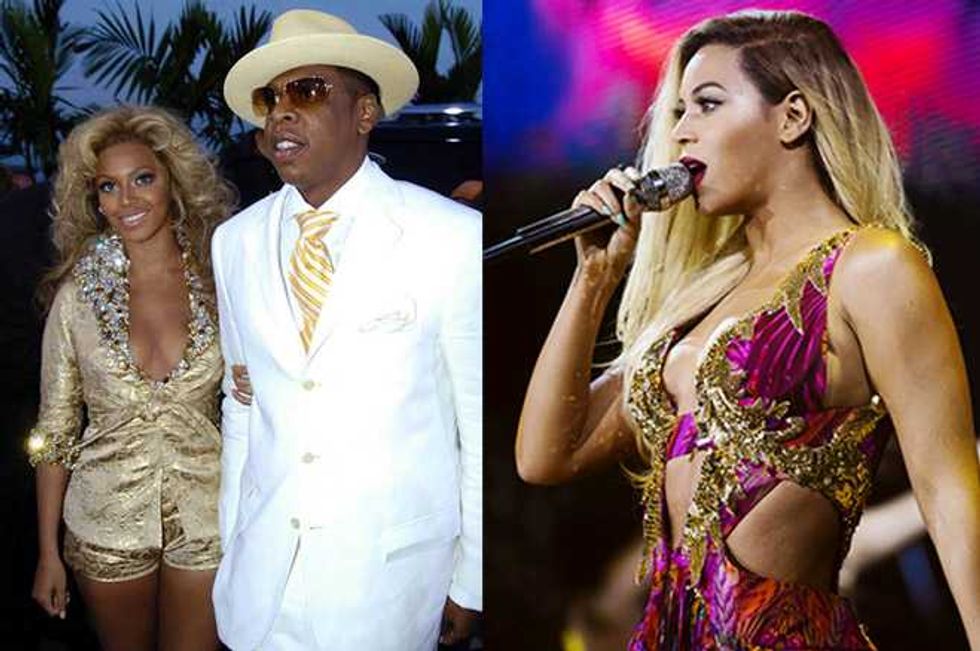 When New York Times' Fashion Director Vanessa Friedman proclaimed that Beyoncé is not a fashion icon, she risked a tidal wave of displeasure for her sacrilege.
But she makes her point well. Conceding that Bey is a legend—most powerful celebrity in the world according to Forbes, No. 1 on People's Most Beautiful list, the artist behind the fastest selling iTunes album ever, subject of her own documentary—Friedman points out that she hasn't moved, or influenced, the direction of fashion.
Think of Madonna, 'who sparked a million trends,' with her lacy underwear-outerwear, her crosses, bullet bras, etc etc.
More to the point, think of Rihanna, who's been feted by Fashion arbiters like Tom Ford and whose mash-up of athletic wear with luxury pieces is reflected in several runway shows for the coming season. Rihanna has a bold, authentic and recognizable style, whereas Bey has not affected the imagination of designers or even fans.
Let's not even mention House of Deréon.
So while Beyoncé has everyone imitating her dance moves and is clearly an inspiration to women all over the world, there is still a frontier she hasn't conquered, and it's not for lack of trying.