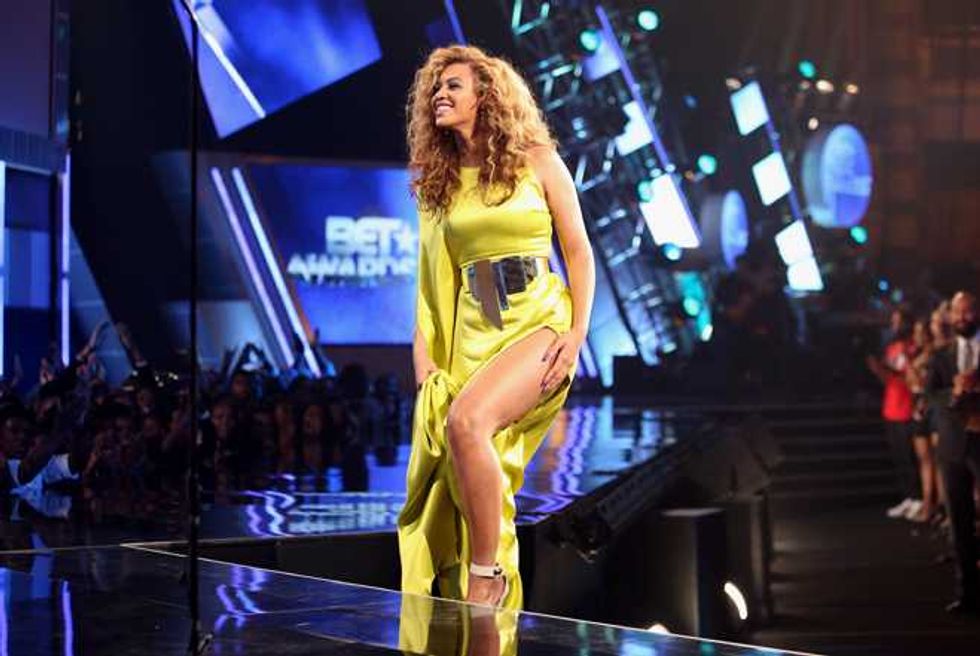 Clear your schedules, folks. The Queen has requested your presence. One week ago, Beyoncé caught our attention with her somewhat cryptic message that something important might possibly be happening on August 19. Now as the summer's most sweltering month is officially underway, Bey is providing further details about how we can leave our footprints on the sands of time by announcing her mystery event-to-be is in conjunction with both the United Nations and World Humanitarian Day.
Beyoncé will premiere a new video for 4 ballad "I Was Live" on August 19, filmed at the UN's General Assembly Hall in front of a live audience. While advance notice assures that we will all set our alarms in hopes of being the first members of the BeyHive to tweet about The Queen's fierceness in her latest live performance, there are also certain steps fans can take to help spread the word about the international service day. An official message posted to Beyoncé's website reveals how fans can get involved in giving back to their local communities simultaneously.
Bey's suggested ways of donating one's time include making food and sharing it with others, as well as the symbolic instruction to "dance like children who don't know the rules." The latter is ripe for use as a yearbook quote, yet definitely something we can get behind, if not something we do already. There are also instructions from Bey on how fans can properly socialize their participation, specifically by announcing to friends that they'll be doing their part in the days leading up to the 19th. We've seen social media work its magic before; every bit helps. With Beyoncé's help, the United Nations hopes that the annual global campaign will reach one billion people this year.