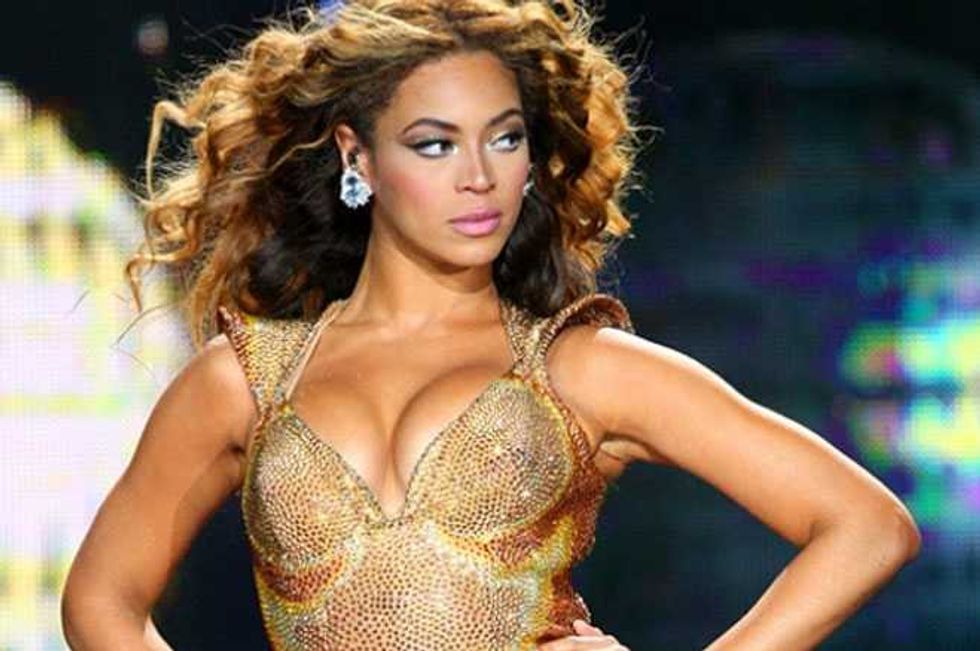 beyonce sues feyonce
Beyonce has launched legal action against a Texas based company selling goods with the slogan "Feyonce".
The singer claims that the company, who is trading clothing and coffee mugs are making money off the similarity to her name and her attorneys have fired off a cease and desist letter to Feyonceshop.com.
Queen Bey reckons that the word Feyonce confuses buyers and causes her "irreparable harm" as it is so close to her own trademarked name. She has a point that they are trading on her status, as one of the items on sale is a mug for $14.95 with the phrase "he put a ring on it", which obviously calls on her Single Ladies hit. We're not sure where the irreparable harm come into it though.
The lawsuit was filed in Manhattan on Tuesday against Feyonce Inc and three individuals.  It seeks unspecified damages and alleges that one of the defendants, Andre Maurice, has even filed two US trademark applications for "Feyonce".
Beyonce To Barbie—The Transformation Is Complete
GossipCop report that Beyonce is pissed because Feyonce Inc have gone as far as using the exact same font and the accented "e" that she likes to use.
Mrs Jay-Z owns the copyright to her songs and her likeness and has previously not been shy in going down the legal route when she feels the trademark is infringed.
Papers say;
"Defendants have wilfully traded upon the goodwill and notoriety of Beyonce, arguably one of the most famous musical artists and entrepreneurs in the world."
Beyonce's New Lyrics Explained—Fucking, Lobsters, Illuminati, And More
Seriously, where is the consumer confusion?  If you can read, you can tell the different between Beyonce and Feyonce.
However if you want to own anything with Feyonce on it....you're on your own.
beyonce sues feyonce
beyonce sues feyonce