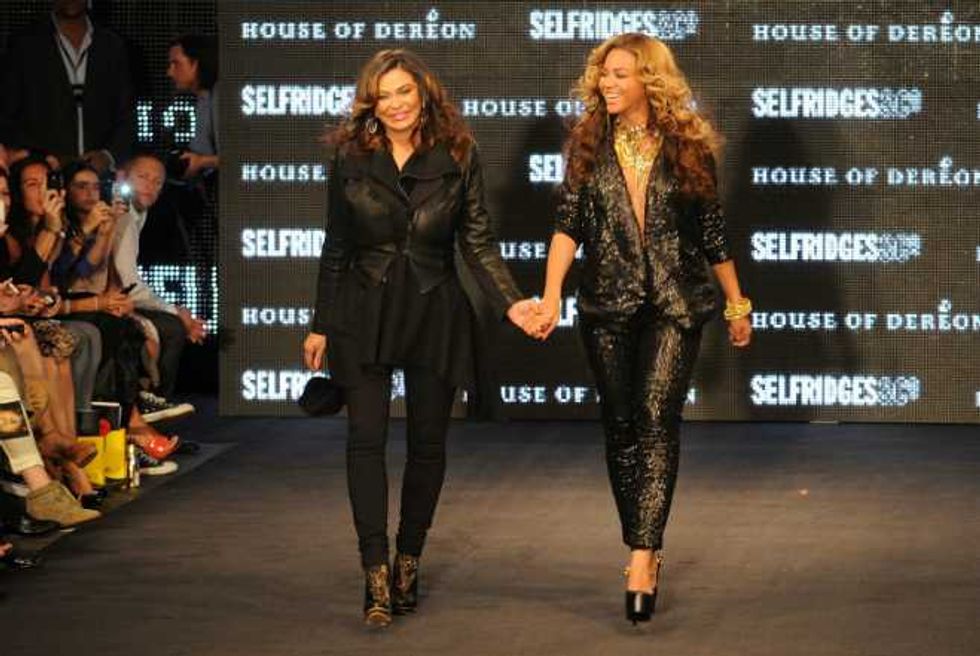 Beyoncé is making a comeback as a fashion designer approximately two years after her disastrous House of Deréon line folded.
The diva has signed a deal with London-based label Topshop to create an athletic streetwear brand. The interesting part is that it isn't being billed as a collaboration or a capsule collection like Kate Moss' Topshop line was; according to Topshop, Beyoncé's brand will be an entirely separate company.
"This not a collaboration. This is about building a brand and building a business — a separate, proper business, with separate overhead and a separate office," Topshop owner Sir Philip Green told Women's Wear Daily.
The Topshop line will be Beyoncé's first major foray into fashion since House of Deréon, which launched back in 2006. Deréon, which was considered overpriced and garish by fashion critics and the general public alike, lasted for a few years before limiting distribution to Europe following poor sales in the U.S.
In early 2012, with sales still declining, the company fired staff and discontinued its juniors line. By the end of the year, the company announced that it was going on hiatus to reshuffle and rebrand in order to stage a major relaunch -- which turned out to be a lie to save the bulletproof Beyoncé from having to admit that she had actually failed at something. (Deréon's official website is defunct and its Facebook page hasn't been updated in two years.)
Hopefully the Topshop collaboration --sorry, "separate, proper business"-- does better than Deréon did.