"Can't hate me for wishing still that one day, I could have a yacht," the singer boldly asserts on her new song.
Bianca Ryan had a dream. Her vision as an 11-year-old was well beyond her years but it ultimately fueled her commitment and fearlessness to achieve greatness. She would go on to become the winner of America's Got Talent's inaugural season. Much like many singing show alumni, she has weathered her fair share of storms. Immediately after her top-place finish on the competition, she signed with SYCO/Columbia Records and issued her eponymous debut full-length and a Christmas EP both in late 2006. She later parted ways in 2008 and forged a new budding relationship with indie label Tuned in Music and Media--but soon, she desired more creative freedom. That's where her own label came into the picture. "Being an independent artist, I could literally sell 1% of what I would sell with a record company and finally make money off my music to where I can fund other projects, whereas if you are not making anything you can't fund your next music video or pay for time in a studio," she told Singers Room last spring.
Now, she eyes her next bold move, anchored with the blistering summer anthem "One Day." At the time, she had only teased what the song was about and what fans could expect from the untitled new EP (out later this year). "You have your love songs, but I want songs that really just bring people up and show them you can do this. ['One Day] is basically about just overcoming the negativity in your life."
Produced by Scott Stallone--who has worked with everyone from Purity Ring and Hot Chelle Rae to A$AP Rocky and Britney Spears--"One Day" is enriched by Ryan's wealth of experience and her vocal honesty. "Can't hate me for wishing still that one day, I could have a yacht," she masterfully asserts on the hook. "Forget about the things I forgot. That one day I can see beyond the borders of this tired, old town, and one day, I could have a pent house suite with Egyptian cotton sheets. On day, I've gotta whole lotta one day..."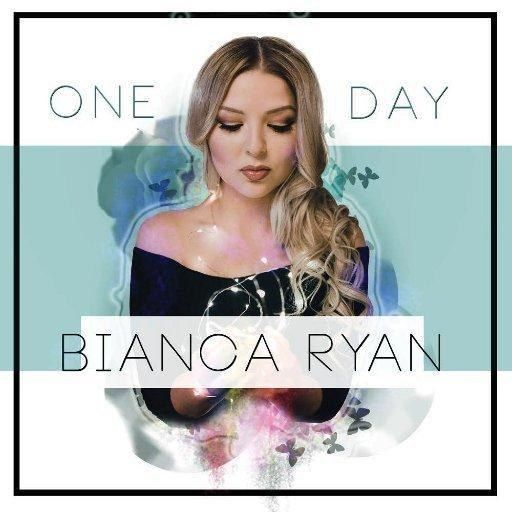 In a premiere with Yahoo! Music, she explained exactly how long she's been wanting to release new music. "I have waited over a year to release 'One Day.' If you would have asked me a year ago, I would have thought my music would never be released. I went through a ton of roadblocks in 2015 and 2016 that I never saw coming, including two vocal cord surgeries due to a virus I didn't know I had. But even in vocal recovery, I knew I could still write," she shared. "I could reflect on my life and all of my experiences and write lyrics. I could write my story. And that's what I did. I kept going back and editing my lyrics for 'One Day,' and I can finally say it is my story. It's a story I've been waiting to share for so long. I want everyone to know that I didn't just disappear after my early success in music. I've been pushing and persevering every day. Some people may have left the journey with me, but I am still here."

In the past few years, Ryan has picked up the guitar, bass and piano and worked tirelessly perfecting her songwriting, including work with such writers, producers and trailblazers as Diane Warren, Quincy Jones and Kara DioGuardi.
Ryan is expected to perform at the 4th of July parade in Philadelphia, as well as the Tacony Summer Concert Series on July 29.

Take a listen below:
---
READ MORE ABOUT MUSIC...
Premiere | CHASING MOONLIGHT live like "Legends"
KATY PERRY talks 'Witness' album, giving back & new 'do on 'Ellen'
JAY SEAN takes aim at social media addiction in "Do You Love Me" video
---