Top Stories
Passed away last year but cuteness lives on forever....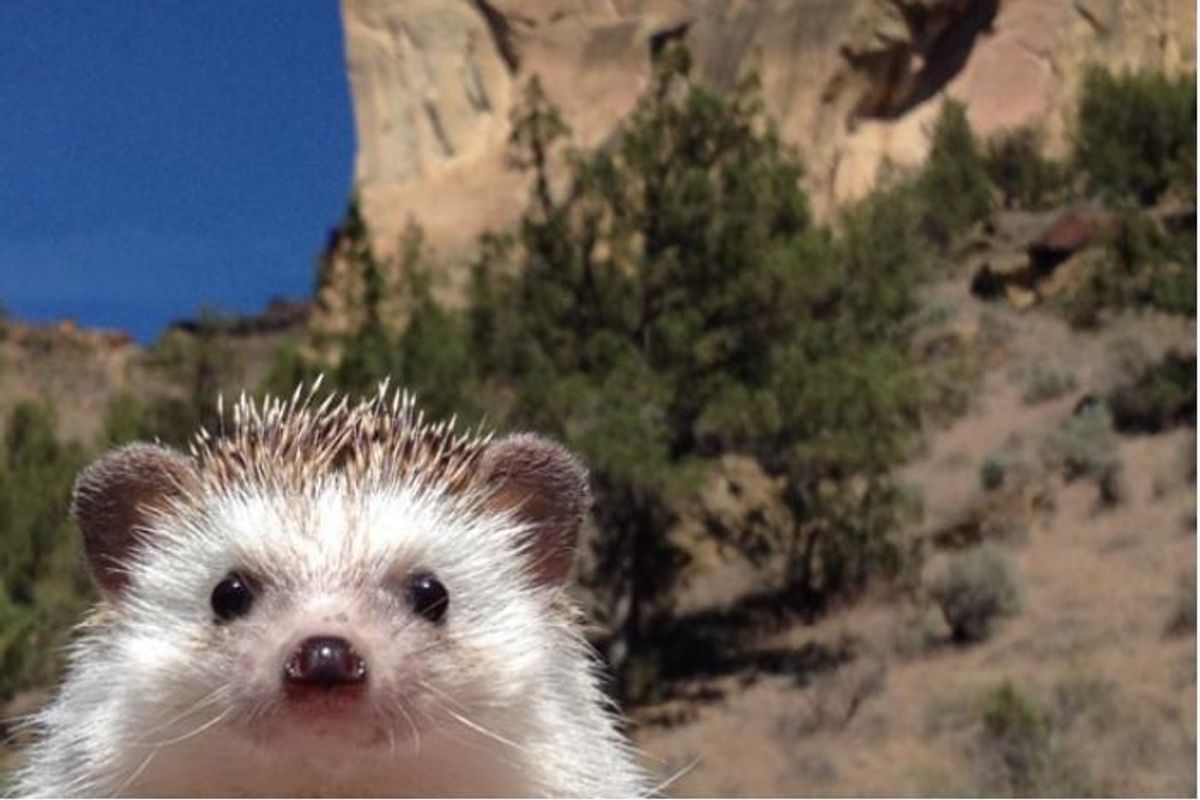 biddy the hedgehog cutest photos—The little critter died of cancer last March

Biddy the hedgehog sadly passed away last year, but his cuteness lives on forever.
The little critter, who racked up an impressive 600,000 plus followers on Instagram, died from cancer last March.
A statement from Biddy's owners, Toni DeWeese and Tom Unterseher, announced:
This is a very difficult post to type and it breaks our hearts.

Our spiky little guy passed away on Sunday, March 1st.
Biddy finally seemed better, then he quickly took a turn for the worst.

In the end we believe cancer was the cause of death and the reason for all of his health issues.

We are very thankful for all the time we spent with him before he went.
We want to thank all of you for following Biddy and his adventures.

It's truly amazing to see people from all parts of the world sharing and commenting on his photos.

To know that Biddy's photos could bring happiness, laughter and possibly inspire others is breathtaking.

We couldn't have asked for a better hedgehog.
Biddy was a big part of our family and he will be greatly missed.

#biddythehedgehog #runstronglittlebuddy.
Biddy became an Instagram superstar after Toni and Tom took him with them as they traveled across country—posting photos from all over the U.S.
He may be gone, but his cuteness lives on forever, courtesy his Instagram page.
R.I.P. little fella.

Check out Popdust's gallery of Biddy the hedgehog cutest photos
---
READ MORE.....
25 Times Lil Bub SLAYED Us With Cuteness
Esther The Wonder Pig May Just Make You Rethink Bacon
25 Reasons Why Mr Bagel The Chinchilla Is More Popular Than You
Meet The Canine Queen Of Instagram! Marnie The Dog Fun Facts
---