Top Stories
MUSIC | The folk-pop duo sample their forthcoming new album with a jolly tune.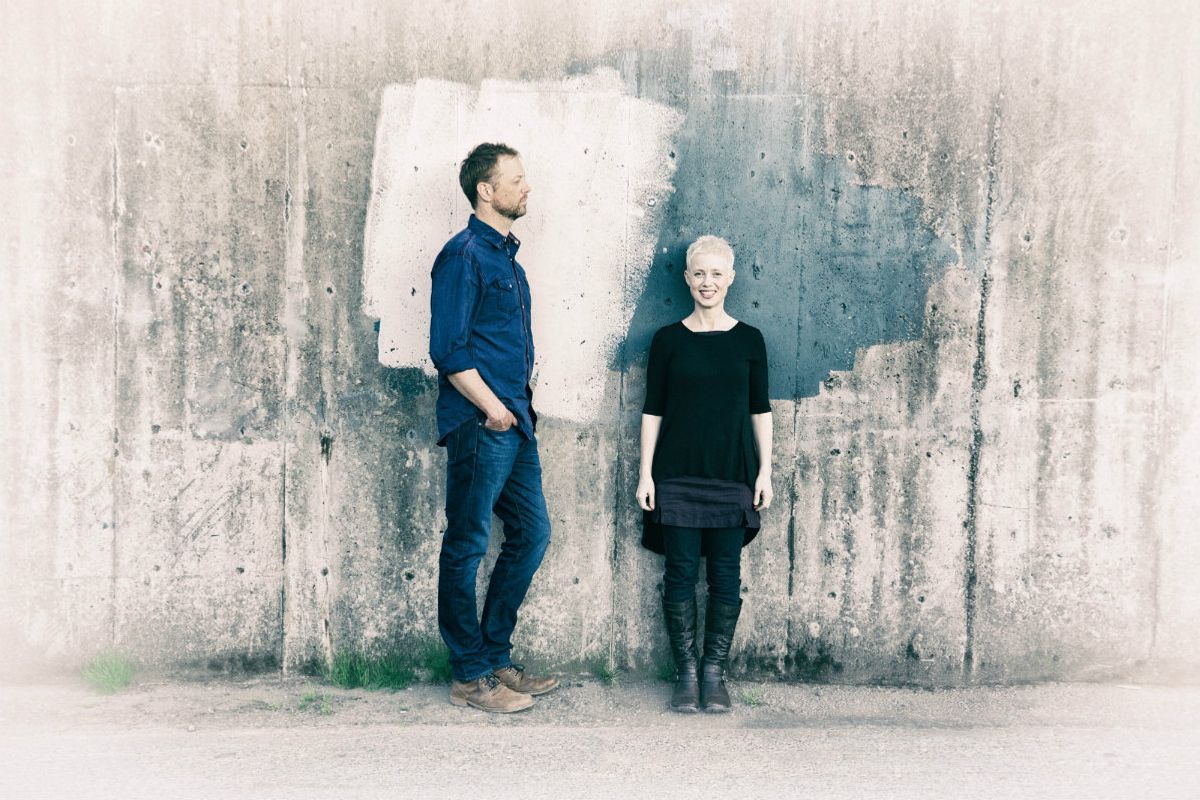 "Love is really all there is when it comes down to it," says singer Helen Austin.
Despite raging political upheaval, Big Little Lions manage to inject their music and the world around them with a jovial and shiny boost of optimism, reveling in the things they can control. "I'm just about to hit my 25th wedding anniversary, and one of my kids just graduated university--so I'd say life really has never been better than this," says Helen Austin, one-half of the dazzling folk-pop duo. The two were a match made in heaven. To-date, the duo, also composed of Paul Otten, have released one EP, 2014's jaunty but heavy Paper Cage, and two excellent, wide-ranging full-lengths, 2015's A Little Frayed, A Little Torn and 2016's criminally-overlooked Just Keep Moving. Now, they eye their third album, expected in early 2018.
"I was lucky to marry early--within 3 months of meeting him, on a whim--and can't believe who I still get to spend my life with. On top of that, I am also doing what I think is my best work ever with Paul and am so grateful to have stumbled upon him to make music. I am lucky gal," continues Austin, who details her magical, surreal life in a brand new song called "Better Than This," premiering exclusively today. The song officially drops this Wednesday (June 21).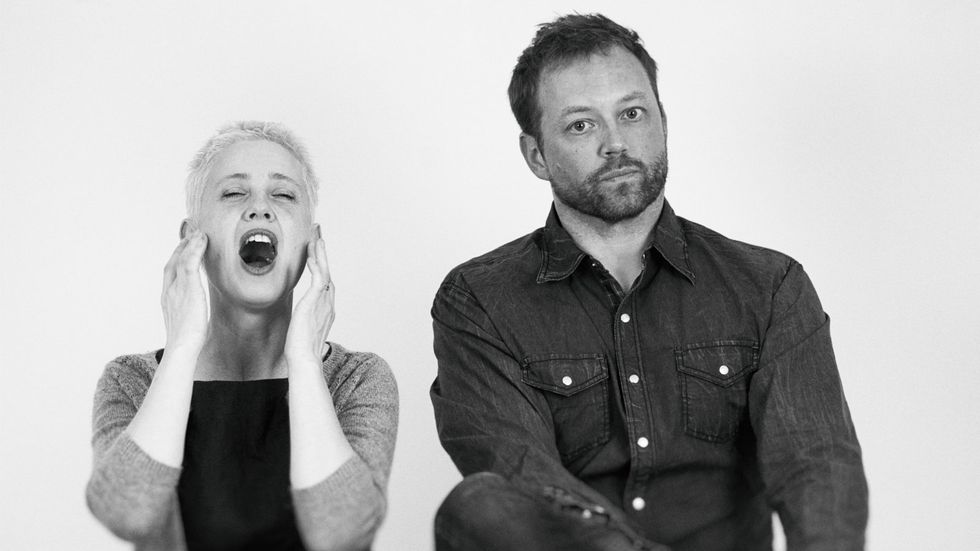 Otten chimes in, "I recently got married to a beautiful woman with two wonderful kids. So, would definitely say that life has never been better."

From the jingle of harmony to the barn-burning handclaps, "Better Than This" shoots for the sky, feverishly soaring through the air. The song "started quite a while ago around SXSW--just an idea that Paul came up with which we worked on in the kitchen of our apartment in Austin," explains Austin. "I wrote lyrics on the flight on the way home, and then, we kind of forgot about it. We dug it up again while choosing songs for this next album and felt we needed something positive and upbeat." Otten adds, "I was driving to Austin for SXSW and came up with the melody. I recorded on my phone while driving."
"Better Than This" is bristled with heroism, too, supported through the steady, ardent melody and an irresistible lead vocal. With an album nearing completion, the pair have 20 songs from which to choose to craft their next installment. "It's gonna be so hard," muses Austin about how in the world they will possibly build the final product.
Take a spin and read our rapid spit-fire Q&A session below.
You talk about a whole lotta love in the song. How have you seen love, in whatever form it may be, have a lasting impact on you or your family?

Austin: Love is really all there is when it comes down to it. I have a wonderful husband and kids, and we try to teach the kids to go out and spread happiness wherever they can. If there's anything the world could do with more of it's love and happiness.

Otten: I've opened my eyes to love the older I've gotten. I saw it in my family when my mom passed. My wife has opened my eyes to what true love can be and also opened my eyes to the love that God gives us.

How is the album coming along?
Otten: The album is coming along slower than the previous ones, but is promising to be our best...we hope. We just have to wade through all the material.
Does the album have a theme or direction yet?

Austin: It's hard to not let the world events seep into lyrics. We already released one song back in February, called "Against the Wall," which was very much a rebellion to what was happening in the White House. The songs show frustration but also hope, because right now, we need a whole bunch of hope.

Otten: Helen's anger, my new found bliss. I think most of it revolves around growing, questioning and hoping for the best from people.
Is the election and Trump administration a great influence on the record?

Austin: Ha, yes, just a little. Nothing overtly political but definitely has the frustration felt by many.

Otten: it definitely has. I think it brought out an anger in a lot of us. Also, a sense of unease, but still hope that things will get better....eventually.
In what ways are you aiming to expand your story?

Austin: I don't think there has ever been any conscious aiming of expansion. We kind of ride this BLL train and see where it takes us, which right now is about to take us far, far up north to Iqaluit for a festival up in Nunavut, Canada--just across from Greenland! We reevaluate as things come up, but we have taken on a new manager who is keeping us in line and has a plan.

Are you drawing from a different well of inspiration these days, generally speaking?

Austin: The inspiration changes with circumstances. We're both pretty happy optimistic people, in general, so that hasn't changed. We just hopefully have a little more wisdom the deeper we get into this. Inspiration is never too hard to find with so much going on in our own worlds and the world at large. Never a dull moment.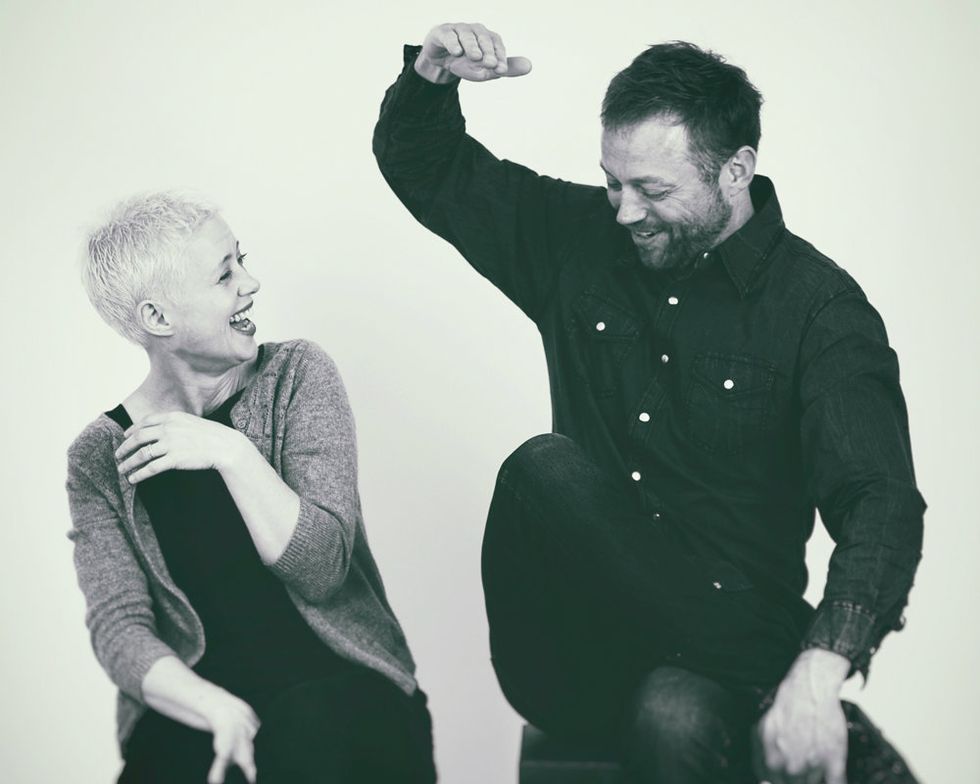 ---
READ MORE ABOUT MUSIC..
LISTEN | Smoke Season live for the "Good Days"
LISTEN | Fickle Friends are stuck like "Glue"
LISTEN | Shania Twain makes comeback with sunny single, "Life's About to Get Good"
---