Top Stories
MOVIE |DC has three proven directors on their final Flash shortlist
Chung Sung-Jun Getty ImagesPictured: Robert Zemeckis
Celebrated directors Robert Zemeckis, Mathew Vaughn, and Sam Raimi are all on the final shortlist for the superhero film.
While the comic book junkies have been off watching James Gunn's Guardians Vol. 2 a second or third time, DC has been rumored to be in pursuit of some top caliber directing talent for one of its biggest (and most troubled) properties. The comic book studio is reportedly speaking to acclaimed directors Mathew Vaughn, Robert Zemeckis, and Sam Raimi to direct its Flash stand-alone film. For those who have not been following the saga, DC has had major issues locking down a director for the film, originally tasking writer Seth Grahame-Smith with helming it before he dropped out and was replaced by Dope's Rick Famuyiwa. However this past October Famuyiwa officially dropped out as well, forcing DC to regroup. However, if the studio was able to secure Vaughn, Zemeckis, or Raimi to take over the project, this could mark another big win for DC after landing Avengers director Joss Whedon earlier this spring to helm a Batgirl movie.
All three of these desired directors have the potential to be natural fits for a Flash franchise based on their past work. In the case of Vaughn and Raimi, both have already proven they can bring comic book action to the screen. Vaughn rebooted the X-Men franchise in 2011's acclaimed X-Men: First Class and has since found success adapting the graphic novel Kingsman to screens and will be delivering a second film to that franchise this fall. Raimi on the other hand is something of an elder statesman in the world of the comic book movies, having helmed the original Spider-Man trilogy fronted by Tobey Maguire from 2002-2007. And while Raimi's has only directed two films in the nine years since exiting the franchise, his films irreverent sense of humor could be a perfect match for the sometimes-goofy world of The Flash.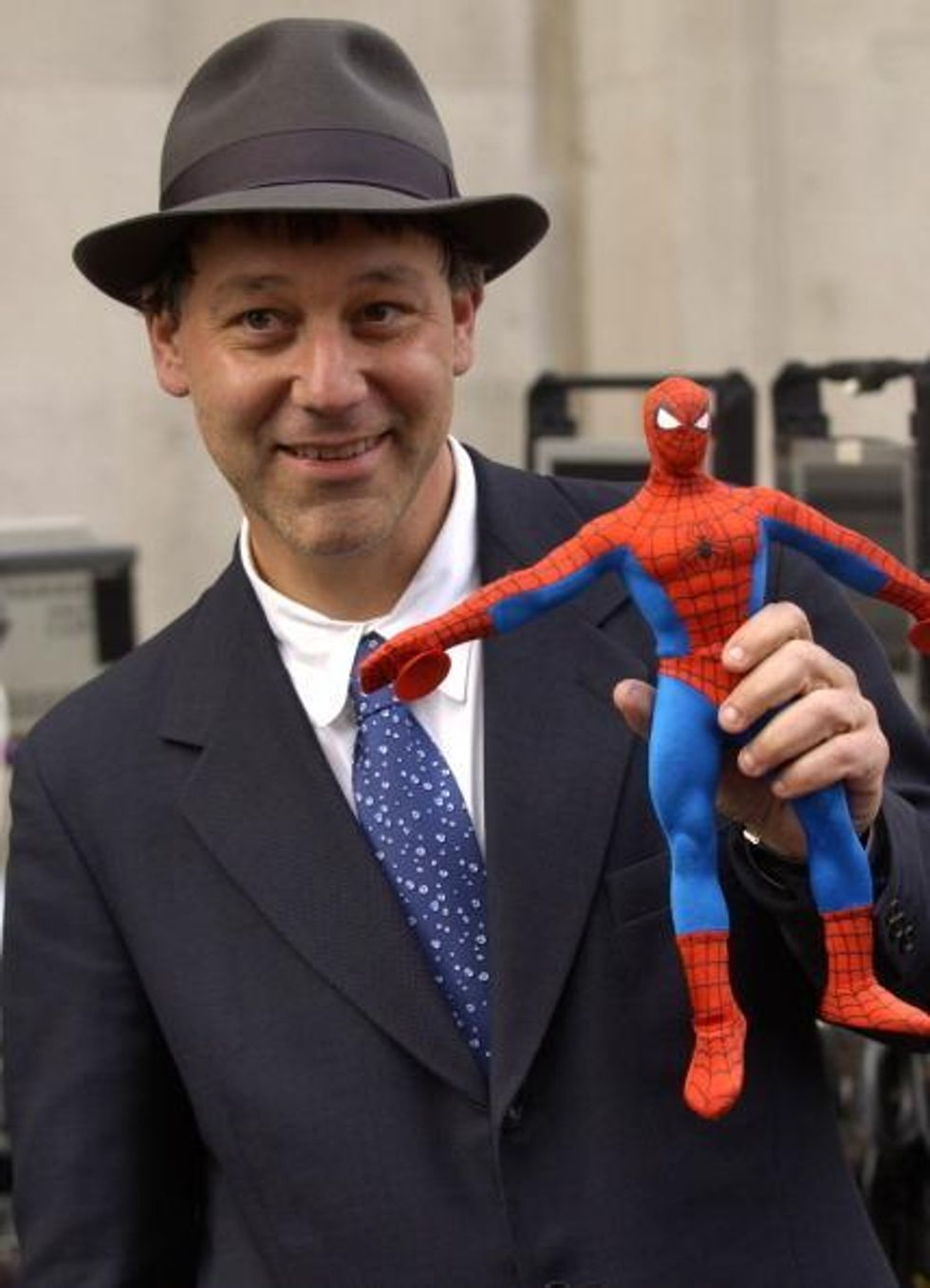 Sam RaimiRJ Capak- Getty Images
Yet, while Zemeckis may not have much in terms of superhero-cred, the man has directed some of the most beloved films of all time including Back to the Future, Forrest Gump, Who Framed Roger Rabbit just to name a few. A technical innovator who's created spectacles like the 3D exhibition The Walk or motion capture animated films like The Polar Express, Zemeckis might be able to offer the famed speedster's powers a sense of visual panache in his solo movie.
That's not to say hiring one of these three will inevitably solve all DC's problems. With the entire Justice League universe seemingly still being shepherded by Zack Snyder's grim, slow-motion heavy vision, we won't likely know the degree of creative freedom these directors will have to break way from his tone. This is after all a film that's lost two directors due to "creative differences." At the same time these creative directors will be boxed in to a certain degree, with Ezra Miller already set to lead and the interest of the larger DC Extended Universe preventing them from taking any major chances with the material.
Though a lot can still change in this process, including a fourth director emerging to claim the job, with proven talents considering joining the DCEU, there's reason for optimism, cautious optimism that is.

---
More from Film/TV
What has us excited and concerned in the new Defenders trailer
Biggest takeaways from Kingsman: The Golden Circle trailer
Netflix considering bringing original films to theaters, would you see them?