CULTURE
Is a fully clothed female popstar still subversive?
The newest cover of Rolling Stone is a photo of Billie Eilish, captured in grainy relief by photographer Petra Collins.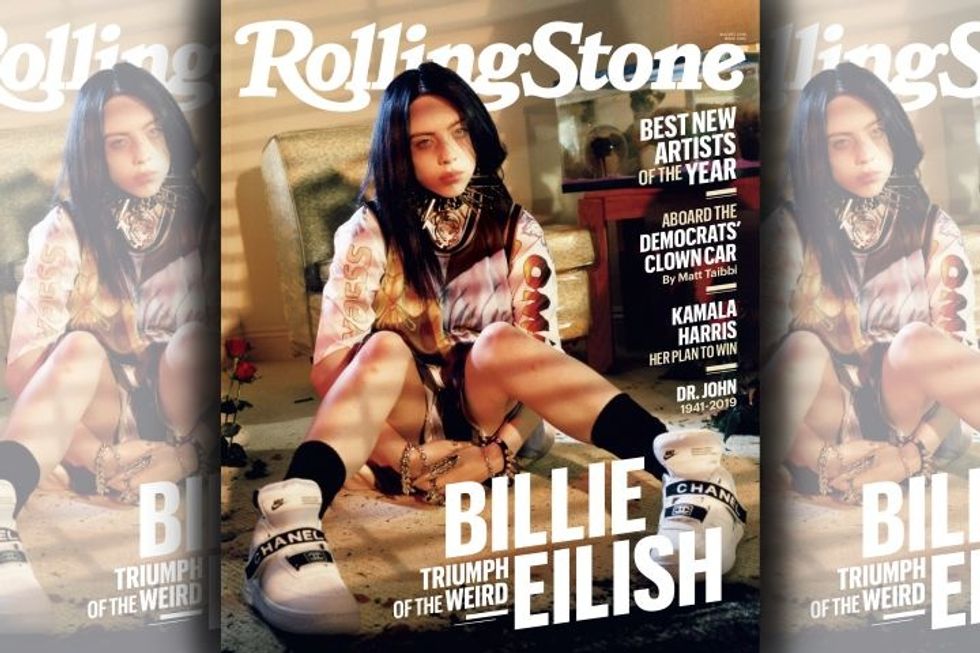 Image via ET Canada
The article that accompanied the piece was titled, "How Petra Collins and Billie Eilish Subverted Female Pop Star Expectations for Their First 'Rolling Stone' Cover." In it, Eilish discusses her vision for the cover: the "literal opposite of what a Britney Spears cover was."

Eilish was referring to the 1999 Rolling Stone cover shot that featured a lingerie-clad Spears, splayed out on pink silk sheets. Petra Collins was immediately all over the idea. "We're gonna try to take photos of you as a person," she said.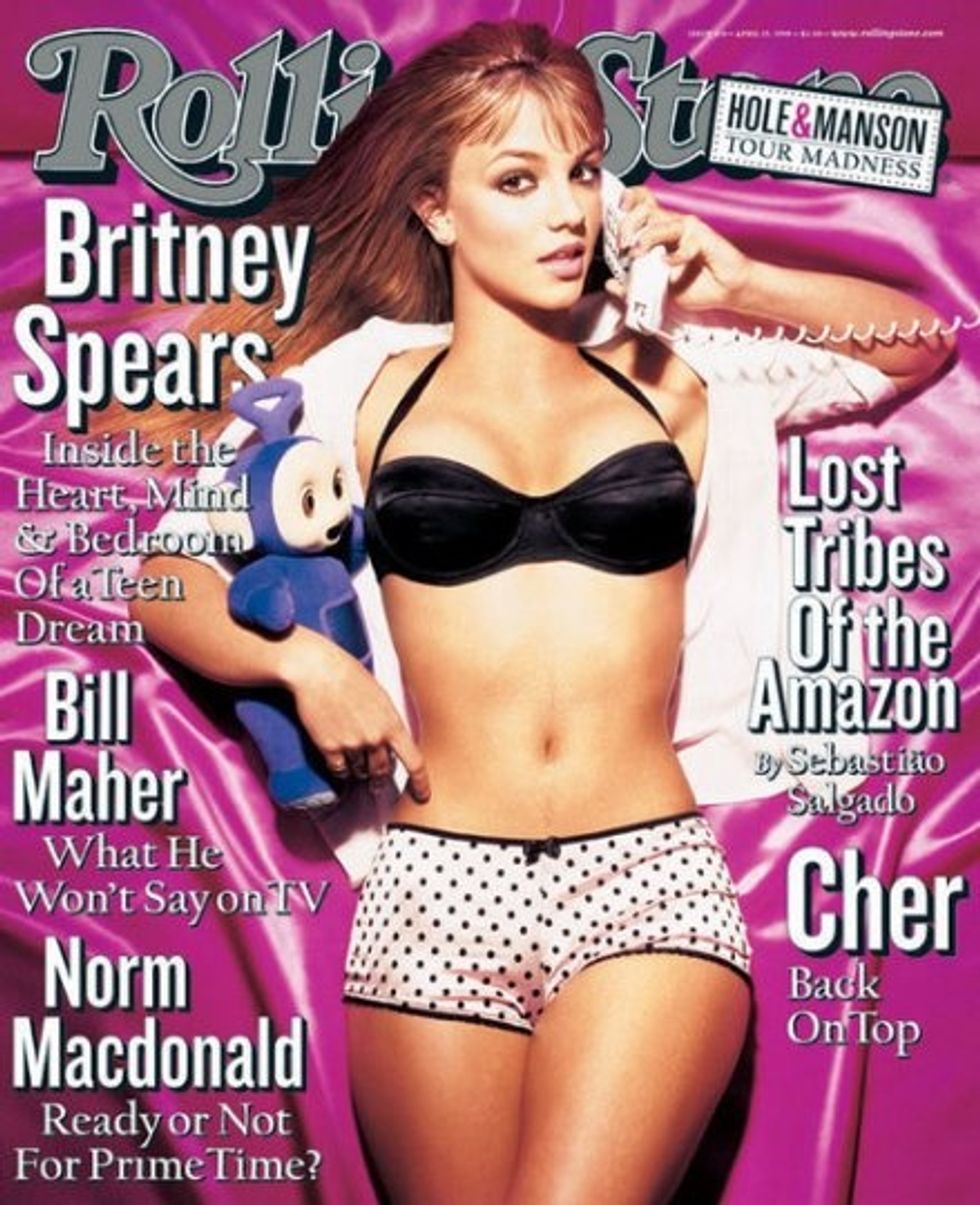 Image via Rolling Stone
Apparently, taking photos of Eilish as a person rather than a sex object (or something like it) "subverted female pop star expectations." That's a shame, but it also reveals a disturbing truth. In 2019, merely showing a pop star wearing clothes is still radical.

If we're still lodged in the era of feminism when a woman wearing a shirt is revolutionary, then we have not progressed since the 1950s. What happened to all the awareness about the problems with slut-shaming? What happened to intersectional feminism? The point is that if a girl wearing clothes on the cover of a magazine is still fundamentally radical, then Houston, we have a problem.
Petra Collins' name has long been synonymous with the "female gaze," a term that was originally coined by Laura Mulvey in her essay "Visual Pleasure and the Narrative Cinema." Mulvey's essay was mostly about the "male gaze," the preeminent mode of cinematography that favors the desires and perspectives of men. She didn't actually define the female gaze; instead she merely called for a "counter cinema."
Artists leapt on the opportunity to create this "counter cinema," but few have been quite as successful in capitalizing on the "female gaze" as Petra Collins, whose dewy, neon-lit photos typically show girls wearing some variety of the same expression: a pensive, gloomy, blank stare. Her models are usually soft, vulnerable, pouting, drenched in colors and light, splayed out. Collins' work is about masturbation and period blood; her girls are tearstained, enmeshed in sweat or wedding veils, always illuminated. There's something sexual about Collins' work, something obsessed with the feminine and the female flesh.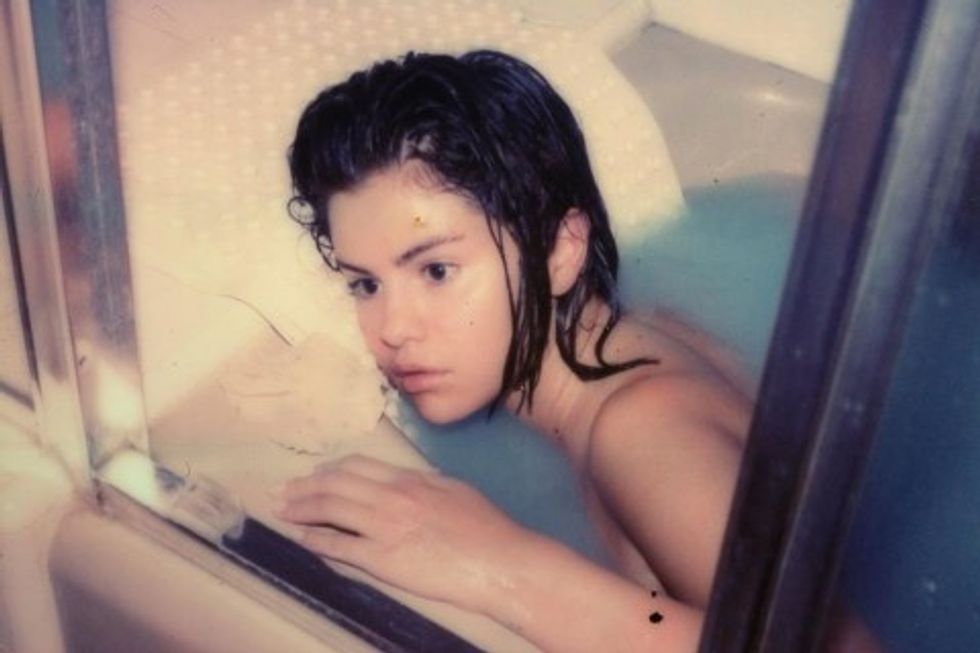 Selena Gomez by Petra Collins, via High Snobiety
It's now 2019; Mulvey's essay was published in 1973. Is the female gaze—as seen by Petra Collins—still radical? Was it ever?

According to Emily Nussbaum, the female gaze as it is today is an "insight that has become blunt from overuse, particularly with its essentialist hint that women share one eye: a vision that is circular, mucky, menstrual, intimate, wise." In 2019, the problem with viewing this kind of female gaze as fundamentally radical is that at this point, this limited form of the (white, conventionally attractive, heterosexual) female gaze has been honored time and time again. A whole host of TV shows, from Sex and the City to Girls, has seen to this. White women have constantly been complicit in marginalization, and white, upper-middle-class women have reaped the majority of the benefits of traditional feminism, particularly during the first and second waves.
There's another problem with viewing Collins' work as radical and subversive. A great deal of Collins' work fixates on the archetypically "ideal" female form: the stick-thin, usually white frame. In 2017, Collins wrote an op-ed for the Huffington Post complaining about how Instagram deleted a photo of her that showed a thin line of pubic hair. Still, the most striking and central thing in that photo is not the faint line of unobtrusive public hair: it's the mannequin-like thinness of Collins' thighs. Her models aren't only often thin and white—they're often dangerously, unrealistically skinny, and the way she takes her photographs often highlights and emphasizes the body's size and shape.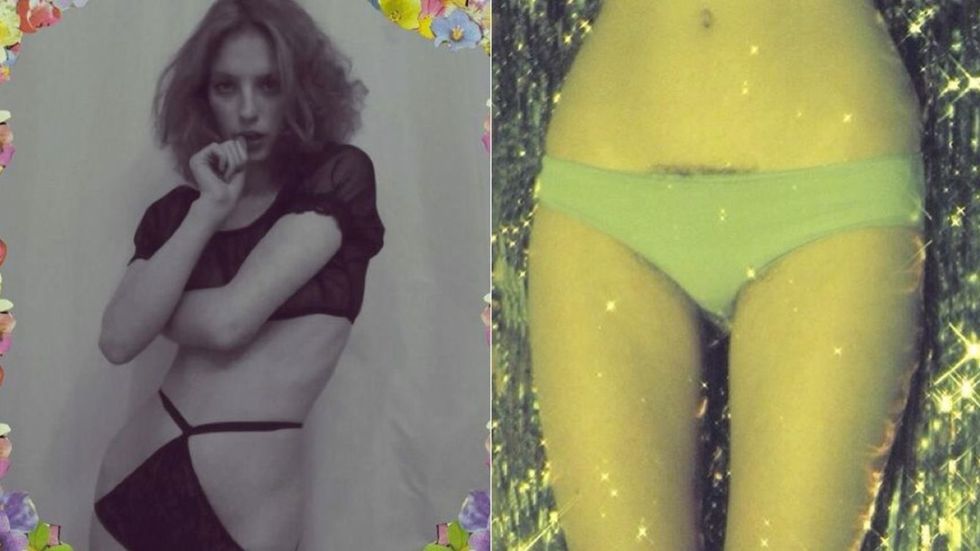 Petra Collins via Jezebel
While she has photographed many diverse frames, her work remains obsessed with her own story. "Because so much of Collins's work is occupied with telling her own white, blonde, middle class story, we have to question if self-fashioning people of color in her own image accomplishes anything positive for representation," writes Hannah Simpson in Public Seminar.

Criticizing thin frames is dangerous territory, and skinny-shaming is real and problematic. Still, the modeling industry remains dominated by unhealthy bodily norms, and as a feminist photographer, Collins could do better—or media outlets should stop viewing her portraits like triumphs for the entire female gender. If we manage that, photographs that display women as people instead of decorative pieces could at last become the norm on magazine covers.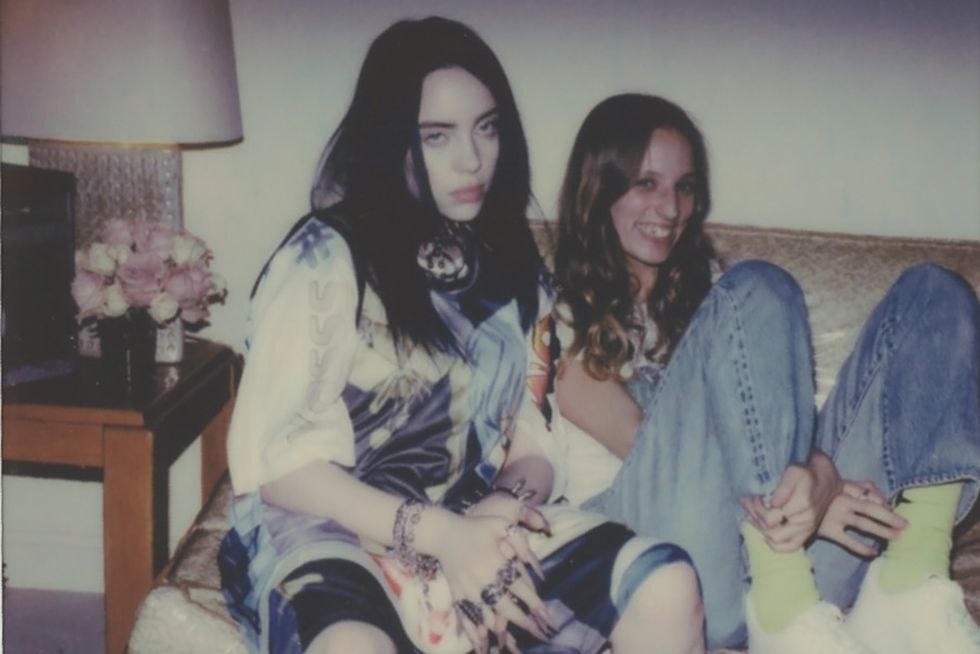 Image via Rolling Stone
All that said, it's not like Billie Eilish and Petra Collins' photoshoot deserves ire or that it shouldn't have happened. They are both extremely talented women who are doing important work. It's simply disappointing that Collins' work is still called subversive and that Eilish has had to work so hard to avoid sexualization. It shows how much more work there is to be done.