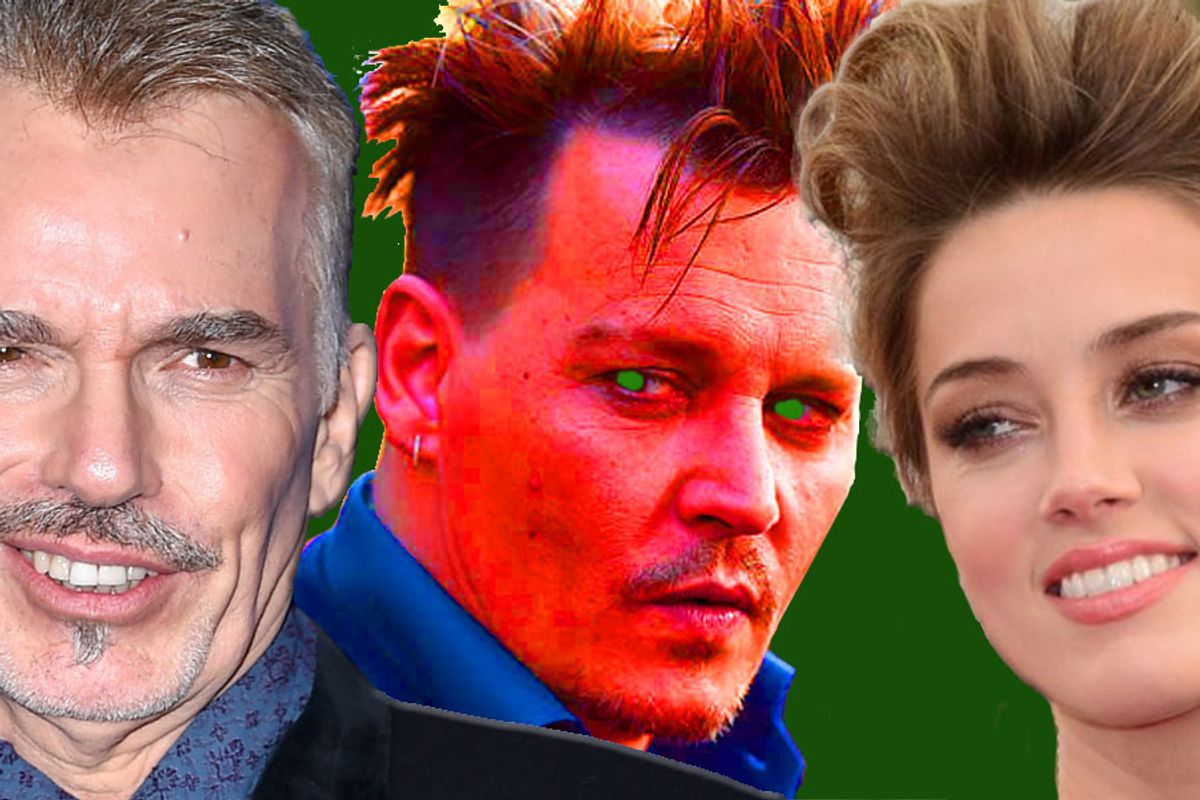 Just when you thought things couldn't get any messier...
According to TMZ, and BIlly Bob Thornton, Johnny Depp has it all wrong about the 61 year old hooking up with Amber Heard.
The latest development follows on from yesterday's goulish revelations that Depp CUT OFF THE TIP OF HIS FINGER during and argument, dipped it in paint, and then scrawled accusations of his wife's cheating with Thornton on a mirror.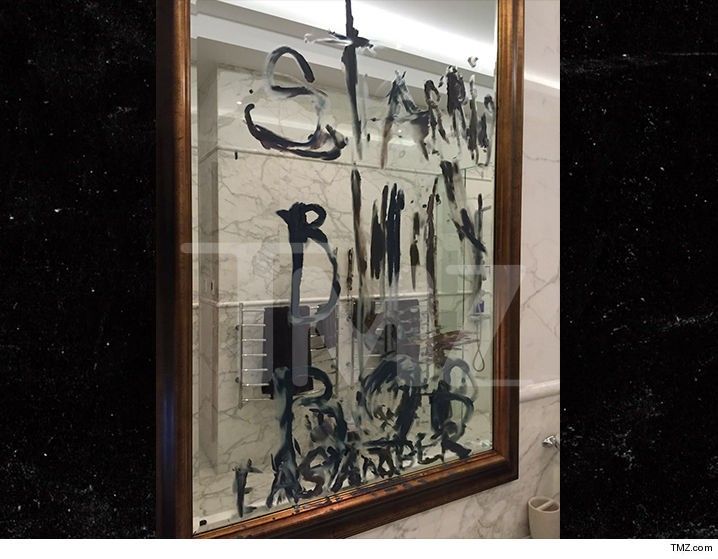 "Starring Billy Bob Easy Amber"TMZ
Now as we all know, six times married Billy Bob is no stranger to the ladies, but he is outright denying Johnny's claim that he hooked up with Amber when they were filming their upcoming movie London Fields.

Thornton tells TMZ that not only are the allegations that they slept together "completely false", but that he wasn't even particularly friends with Heard during filming, and certainly never met up with her off set. It was all professional and that was that.
---
READ MORE...
Amber Heard Denies Releasing Video Of Johnny Depp Cutting Off Finger During Meltdown
Johnny Depp's Buddy Slams Amber Heard Abuse Claims In Brutal Takedown
Watch This Glorious Amber Heard And Johnny Depp Apology Video
---
There's a sort of delightful twisted irony here though. Billy Bob previously married Angelina Jolie who he met when they co-starred on a movie—the fact he was engaged to actress Laura Dern at the time didn't seem to be a factor so he's definitely got previous when it comes to his co-stars. Jolie and Thornton famously wore a vial of each other's blood around their necks, so it seems only fitting that Depp would smear his accusations against Thornton in blood.
Billy Bob has had to do some fast talking to his current wife of two years, Connie Angland, reassuring her that the only contact he had with Heard off set was a cast dinner, and that the rest is just "Johnny's fantasy".
The messy finger injury caused the Pirates of the Caribbean set that Depp was working on in Australia at the time to be shut down for four weeks while he had his finger tip repaired—at the time it was described as an "on set injury".

It's not only Johnny's finger that's messy, the whole divorce is getting more bizarre by the day. With new lawyers being hired, the timely release of videos showing a drunken Depp, accusations of infidelity, abuse, paranoia and drug taking.....grab the popcorn and sit back!