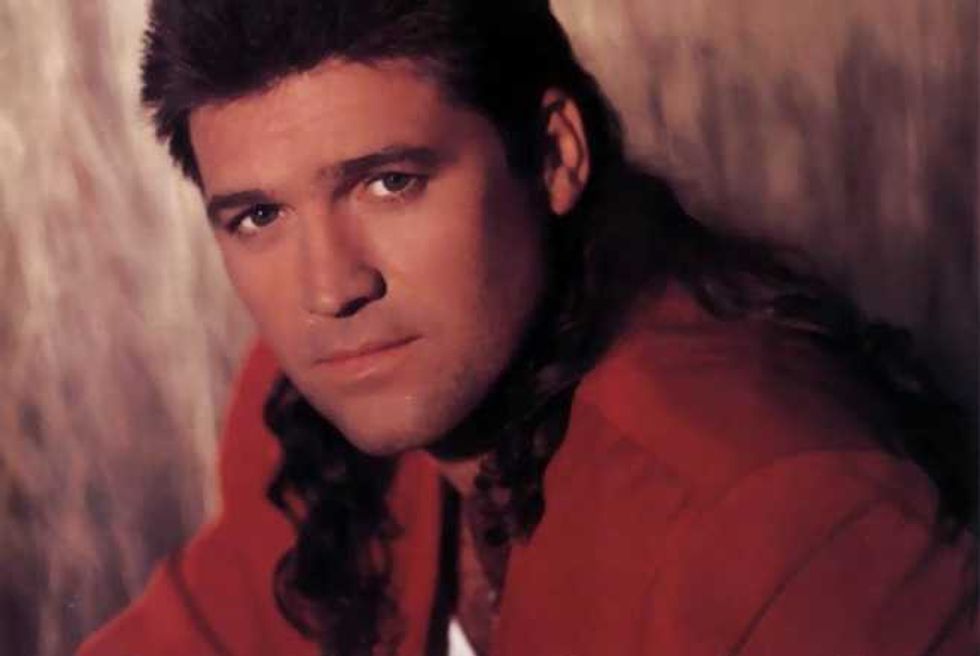 By transforming into something between The Robyn and The Skrillex, Miley Cyrus continues to work extra hard to shed her history on Disney Channel as Hannah Montana and solidify herself as a unique adult and bride-to-be. But she's not the only one in her family with important hair history. Miley's father, country music star and songwriter being "Achy Breaky Heart," Billy Ray Cyrus made a career out of his achy, breaky mullet, and later, that stubborn piece of stubble below his bottom lip during the family's collaborative Disney run. Because we're feeling hairy ourselves, here's an appreciation of the famed mane, particularly for those who haven't yet had the chance to revel in its glory.
THE SIGNATURE
Storm in the Heartland, 1994.
THE '90S WERE ALL ABOUT KEEPING YOUR BUSINESS IN THE FRONT...
WHILE THE PARTY RAGED ON DOWN YOUR BACK
LIKE EVERYONE ELSE, BILLY RAY COULD NOT RESIST EXPERIMENTING WITH HIGHLIGHTS
OR TAKING THE PLUNGE AND ACQUIRING SOME FREE-FALLIN' BANGS
THINGS CHANGED A BIT WHEN HE SCORED A TV GIG
"Please allow my soul patch to distract from my transitional hair length."
BUT NOT ENOUGH THAT HE COULDN'T MOCK HIS FORMER SELF PROFESSIONALLY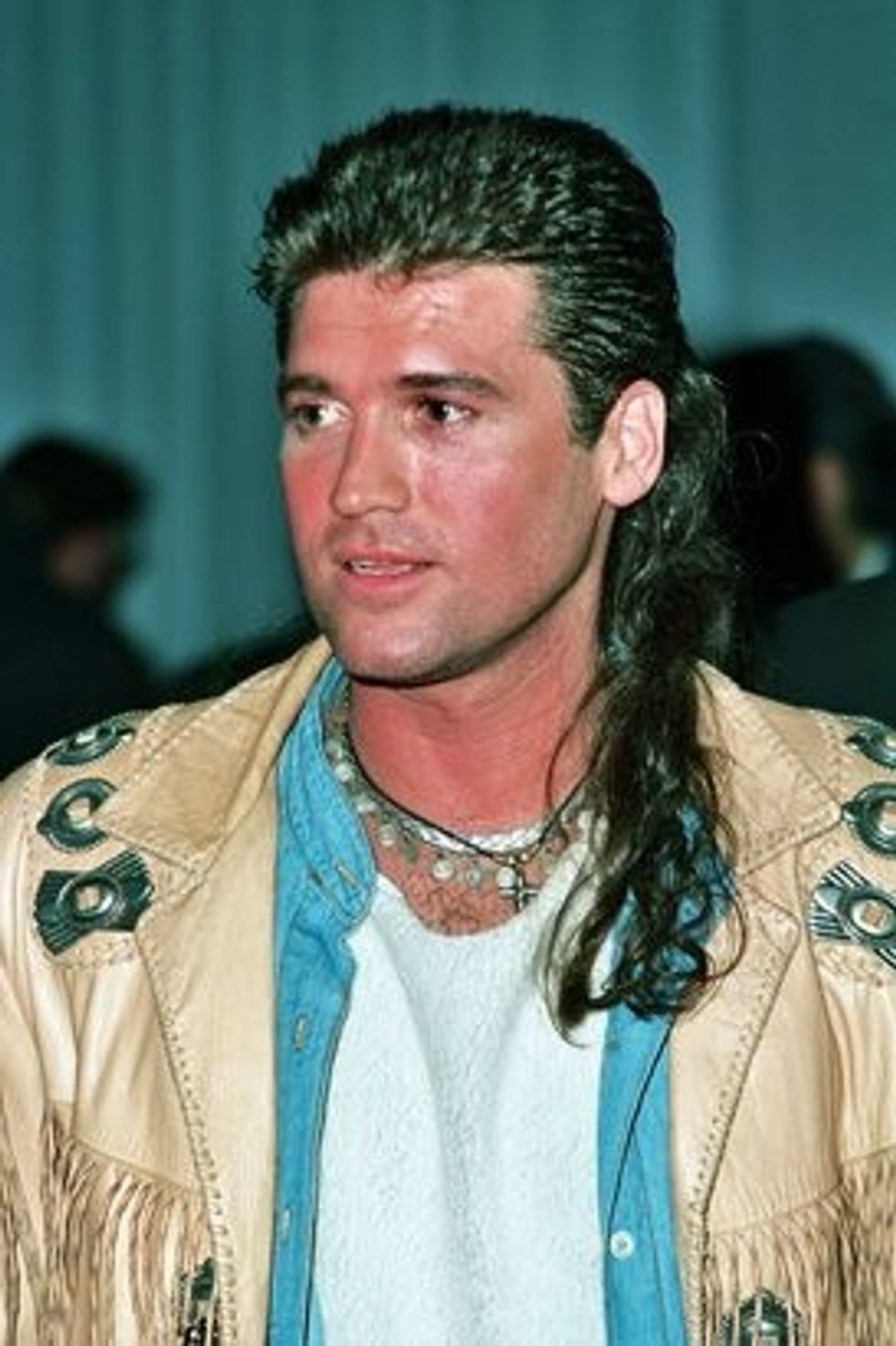 Billy Ray Cyrus, sporting the "Kentucky Waterfall" style mullet
BY 2010, HE EVEN BEGAN TO MISS HIS OLD LOOK

Call it Cyrus's backlash to the backlash.
ALAS, THESE DAYS HE'S GIVEN IN TO CONVENTION
Adding one of those terrible fedoras, too. Let the hair flow, Billy! We don't even recognize you anymore!
Luckily, Billy's children have bravely decided to carry on the family's great hair tradition. Yes, interesting—for lack of a better word—styles seems to run in the family. Who could forget about older brother Trace?
From Your Site Articles
Related Articles Around the Web