Bindi Irwin grown up gorgeous—pretty much unrecognizable from little girl who hung-out with Crocodile Hunter dad
Whoa!
She only went and got herself all grown up!
And then some.
Bindi Irwin is now 17-years old.
She's friggin' gorgeous and pretty much unrecognizable from the cute pig-tailed little tyke who hung-out with her Crocodile Hunter dad.
As Popdust previously reported, Steve Irwin died back in 2006 after being speared by a stingray barb during a TV shoot on an ocean reef.
Bindi—who was named after her dad's favorite crocodile—is carrying on his legacy.
She's an avid animal conservationist, working for a number of causes.
---
Read more...
Bindi Irwin Encourages Teens To Dress Age Appropriate
Before They Were Stars—Jon Bon Jovi Pre-Fame Jobs
Before They Were Stars—Brad Pitt Pre-Fame Jobs
Watch—Before They Were Famous A-List Audition Tapes!
---
In addition, Bindi donates a minimum of 10 % of all earnings to Wildlife Warriors—the charity founded by her family in 2002.
And, it's clear Iwrin's as beautiful on the outside as she is inside.
She posted a selfie on her Instagram recently that's well…..
Va va voom!
Irwin's make-up and hair are perfect as she smiles for the camera, showing off s new T-shirt.
She captioned the pic:
In consideration of Thelma and Louise and my friend who I've loved my whole life, Thelma. This shirt is for you.
Just a week previously, Bindi posted a pic where she's posing behind a sign that says, "Service area, do not enter"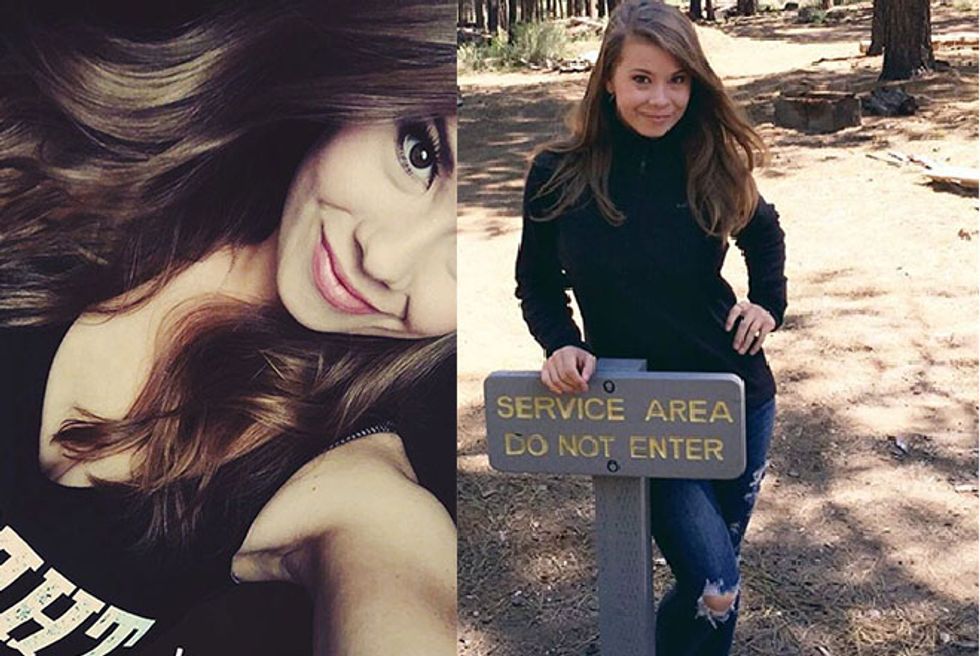 She captioned it:
Everyone always asked when my rebellious years would hit. Well, now you know. #Rebel #ReadTheSign #PrettyMuchWild
Bindi first began starring on TV at the age of 2—appearing alongside her father on her dad's show, The Crocodile Hunter Diaries.
She's gone on to be a TV star in her own right.
Presenting several projects—including a kids' wildlife documentary series called Bindi the Jungle Girl.
Irwin also competed on Dancing With the Stars, winning season 21 with partner Derek Hough.
In an interview that aired just before her final dance, Bindi thanked the show for helping her work through the loss of her father.
Tearfully telling the camera:
Here I am given this opportunity to remember moments in my life I never thought I'd be able to look at and smile. Thank you so much for everything. I can't believe that I'm here. Thank you for changing my life.
And, it's obvious that her father remains as close to her heart as always, even 10-years after his death.
The teen posted a super cute photo of herself and her dad as a tribute for Father's Day.
Bindi captioned the pic:
I love you. I hope I'm making you proud.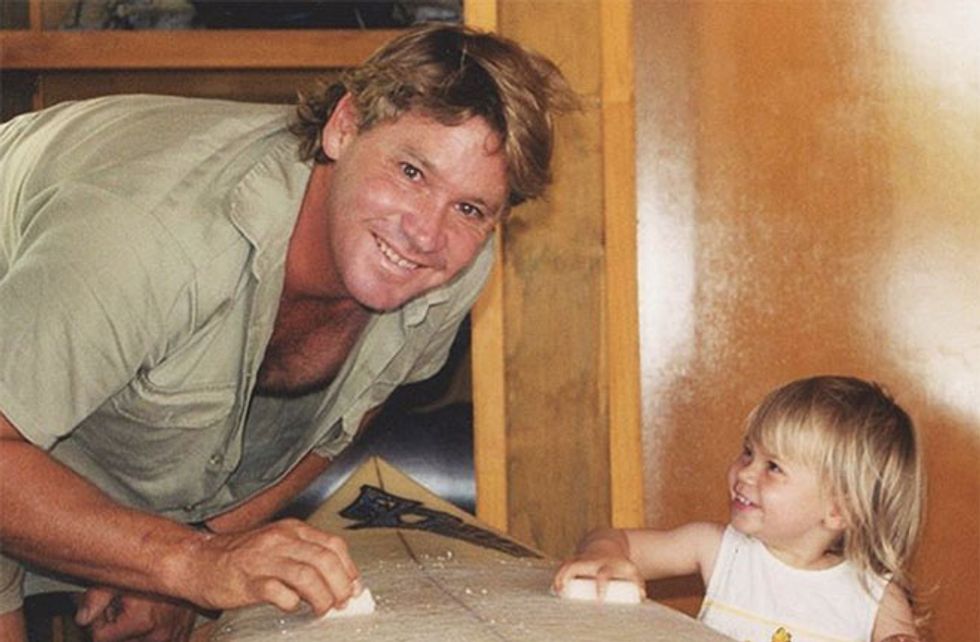 Sniff!
We're sure you're making him very proud Bindi!
For more entertainment, music and pop culture updates and news, follow Max Page on Twitter