Top Stories
The pop singer-songwriter discusses the death of her father, potential label deals and her bold aesthetic.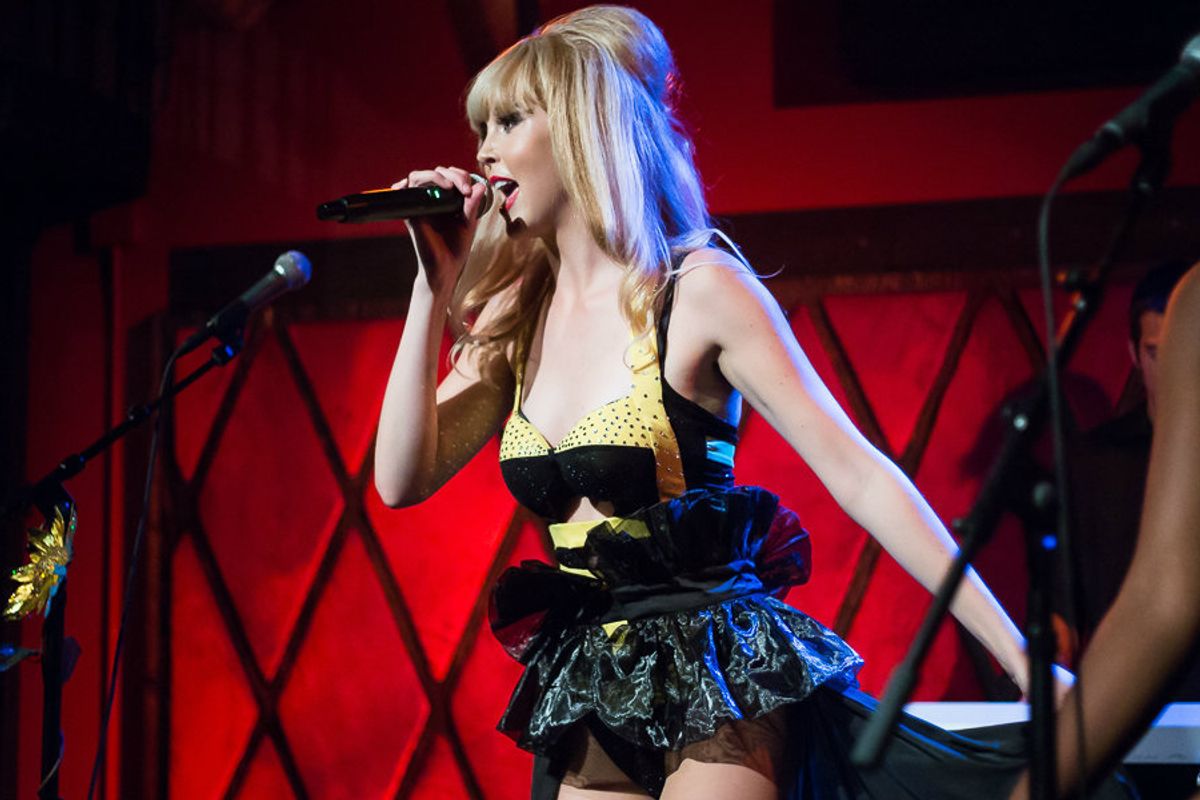 Three months ago, Binx—who hails from a small town in South Africa—witnessed her world come crashing down. Her father and personal manager passed away, sending the pop singer into the eye of a storm. He was her biggest champion and inspired her to push the boundaries of not only her career but herself. Meanwhile, the newcomer is juggling major label meetings, potential deals and an exciting showcase (6 p.m. on Dec. 7 at Webster Hall's The Studio) in New York City. Life could not be more bittersweet for her than it is in this very moment. Her impressive debut project, The African Bee EP, features robust rock influence and flashy melodies harkening to the heydays of Cyndi Lauper, Michael Jackson and David Bowie. Her larger-than-life stage persona is drawn from several things, predominantly her rich cultural heritage and love of glitter. "Fashion is everything. Growing up, my mom and dad used to do melodramas. They were involved in these big theatrical plays and dress up like these crazy characters. My dad used to play Bowie and Rolling Stones in the house. Bowie is one of my biggest idols; my dad used to make me watch him being Ziggy Stardust. I used to think 'what is this character?' People loved it because they identified with it. That was such a cool idea. It made him so different. Who else compares to him?" she shares exclusively with Popdust over a recent cup of joe.
When she was only 10, her eyes grew even wider for the glamour of the stage. "I started modeling and really started getting into fashion. I started a band, too, and I knew I wanted to brand myself like The Rolling Stones. I decided to choose the bee as a symbol because it is my spirit animal. When I was 16, I thought, "I need to think of a way to differentiate myself when I finally get to America." I wanted to create my own alter-ego, which is the African Bee. Originally, it was just the bee outfit. When I got here, it became the African Bee because I wanted people to know where I was from. It has been evolving, and now, it is just a signature part of who I am."
In her daily life, she's "not always wearing the bee," but "it's a special part of the show. I'm very high-fashion, avant-garde and inspired by couture and runways," she says.
Working with Live Nation and BMG [Rights Management], Binx mounts the biggest showcase of her career in just a few weeks. "They have labels and managers who are interested in seeing the show. I'm really looking forward to it. Besides that, I've met with a couple majors. We're seeing what happens, though, with the big showcase. My mind is going wild with all the things I want to do, and I struggle to sleep at night. It is overwhelming, but it is also gives me a reason to get out of bed in the morning. I love it."
Binx discusses her hopes and dreams for the next year, what life was like in South Africa, and offers track-by-track commentary for her new EP. Dig into our exclusive Q&A below: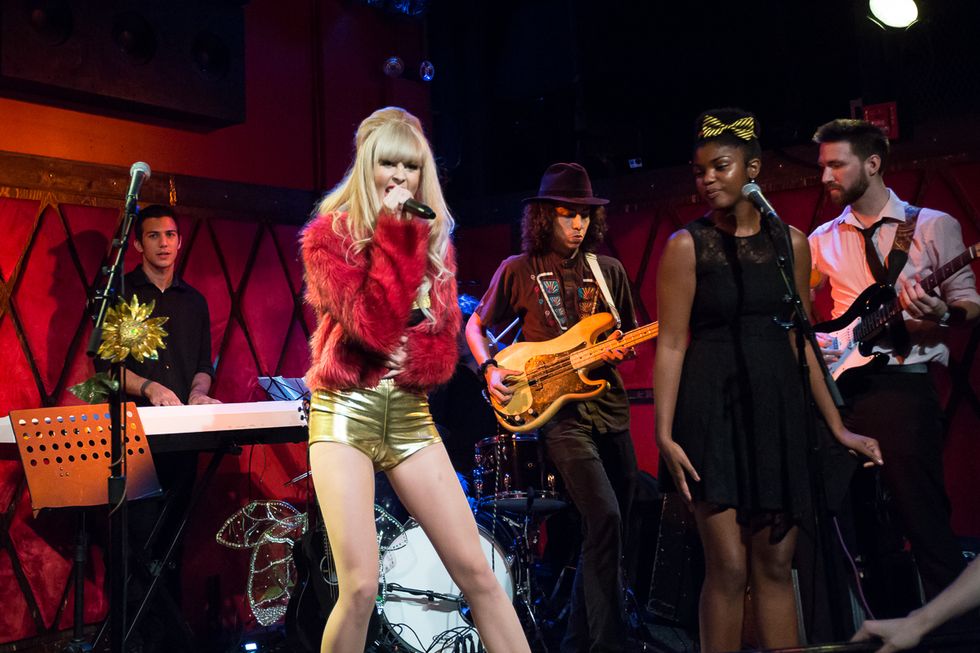 What was life like growing up in South Africa?
I can tell you it was vastly different than New York City, that's for sure. Growing up, I was in a very, very small town. There were no movie theatres; there were no shops. The only way we could entertain ourselves was if we had parties. My mom and dad would often throw a lot of parties, so we'd always have people come over. I was always outdoors, too. I grew up with my brother. I feel like my childhood was really pure and innocent. We weren't enveloped with technology. Here, you are more enclosed and inside with concrete.
When you tell people you are from South Africa, do they immediately assume things about you and the culture?
Americans, especially. [laughs] I get asked all the time, do we have lions running on the streets? And do we have mudhuts we live in? Every time I meet somebody who knows nothing about South Africa, they will look me up and down. All the bad politics can be misleading with how wonderful the country really is. We have a lot to offer, but we are still working our way up. I want to be a part of that movement.
In your song "African Heart," you incorporate the Xhosa language into the lyrics.
I really wanted to put a song on the EP like that so the world could know I'm South African. I'm very proud of where I'm from. I wanted to make sure to incorporate my languages and educate the world on my country. I sing in Xhosa, Afrikaans and English on that song. I also wanted it for myself, to not lose where I come from. I wrote the song, [and] as someone once told me when I was leaving the country, "don't ever lose your purity of heart in the big city." I've always been a small town girl but always wanted to live in New York. I was just meant to be here.
There is one lyric in that song which really stands out. It reads: "don't let the U.S. steal your star."
When people meet me, they tell me I have an energy about me. I'm generally very positive and happy and determined. My star is my spark. It's about not letting them steal your light. People forget that you have this passion, and when you are on your journey, all the rejection can easily pull you down.
What has it been like to bring these new songs to life onstage?
So different. Recording is so cool because you get to solidify everything that is in your mind. Then, when you perform, there's nothing like it and seeing people's faces as you sing the lyrics. Performing is, obviously my favorite. I love entertaining people. I could be onstage all day, everyday.
What is your favorite song to perform?
That is a tough question. I'd say my favorite to perform is "A Rock Boy." I get to always bring a male up onstage and sing to him. I get to interact with my band, too. It's a unified song. I do a big costume change in there, as well.
If a label deal doesn't work out, do you have an album ready to go? What's your next step?
Since my world was turned upside down two months ago, I feel like my perspective on life changed tremendously, which it only can when something like that happens to you. Normally, it was always label, label, label. That's just how my mind operated. I put that to rest and to the back of my mind. If it happens, it happens. If not, I'm just going to continue living and do things that make me happy. I realize how fragile life is. So, yes, I do have plans for next year. I'm not even concerned about labels right now. Yes, I'm hoping this showcase goes well and something comes of it. If it doesn't, it's not going to be the end of the world, because I have projects lined up for next year. I'm hoping to release an album at the beginning of next year. I would like to tour that album.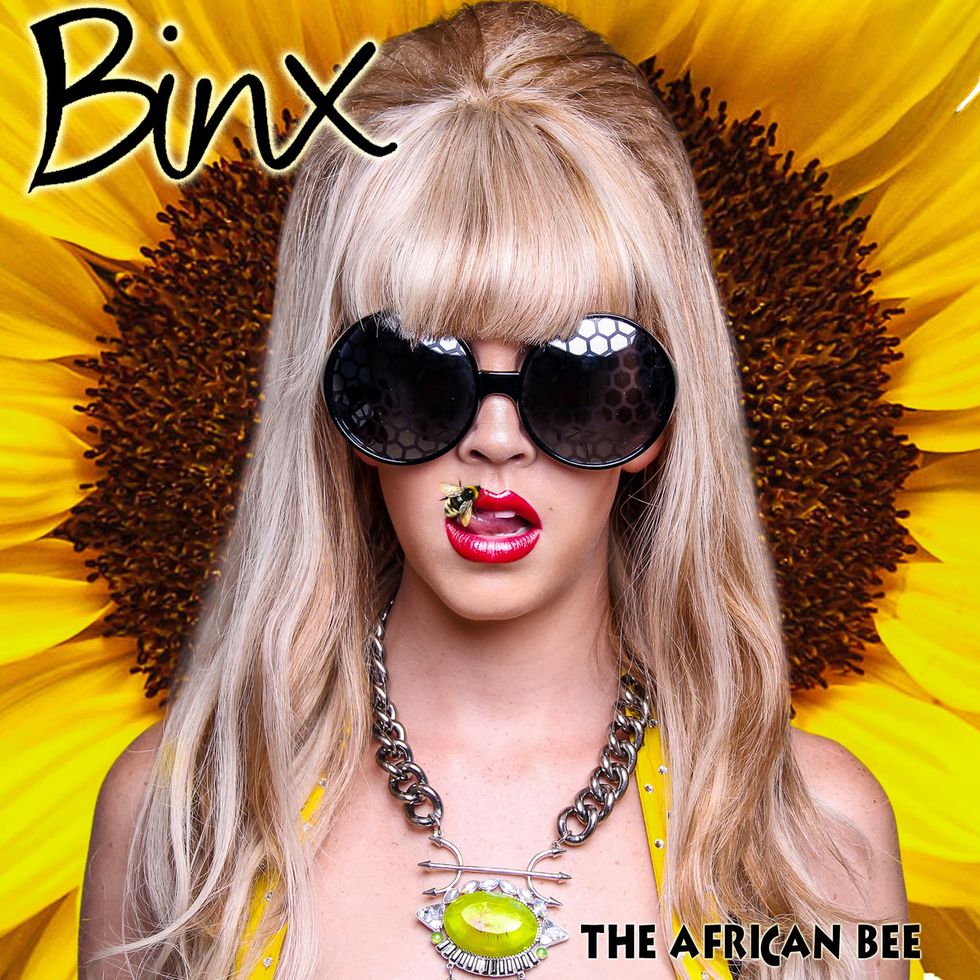 Additional Track-by-Track Commentary
"Radiohead": I wrote the song when I was 16. It was exactly the same song but I changed up the lyrics a bit. I wanted to name the song more personal. It's about me and my journey. It's all about how all my friends would be going after love, and I was going after a career. I am basically saying in the song, I won't [let] something else trigger my movement away from music. I had a nanny in South Africa who spoke Xhosa, and she used to tell me I was making too much noise all the time. "You're so noisey; you're like a radio." Also, the title was a great play on the band Radiohead. I grew up listening to them. This song was the very first song I recorded to introduce myself.
"Headlights": I co-wrote this song with Kinetics and a couple other writers. When I was meeting with them, I was meeting with Lava Republic, too, and they set me up with them. I was very excited. The song was a very interpretative song, so it was more about people could decide whether it was a lover or a goal. It was whatever you wanted to make of the song. Since my dad passed two months ago—he listened to the EP and it was his favorite song—I dedicate it to him. It's about keeping him in my headlights and keep focused and move on. He was my biggest fan. He managed me in South Africa.
"A Rock Boy": This is such a fun song. It's a euphemism. It's a song about a fantasy and what it would be like to be with a rockstar. Then, there's another part wondering what it would be like to have a threesome. There's also a reference of "boys in heels." Some people are so wrapped up and think it is wrong, and I wanted to put it into a song and let people know it's not wrong. It's just a sexy song. [The Darkness's] "I Believe in a Thing Called Love," with Justin Hawkins, actually inspired this song.
"Beautiful Minds": It's a new track. I wrote it last year. It's actually after "Reckless" [below], in terms of when I wrote it. I was in love with someone in South Africa for three years. He was my first love and long-distance boyfriend. We broke up, and I was so distraught from the end of it. I never, ever thought I would love again. I felt like I lost all hope. I was cheated on multiple times. It's awful. You never think it is going to happen to you. It shattered me. This song is about when you meet somebody and all your hope is restored in a split second. I had met somebody from Australia. He was a pilot. I felt like it was love at first sight. He felt the same. It didn't last long, but it didn't end. It was just a beautiful relationship.
"Reckless": It's about that first love and how when you know something is so wrong for you and so toxic. I knew what was going on and I kept taking him back. I was addicted to it. I could not stop no matter how many facts I knew or how many red flags I saw. It's about loving someone who is reckless with your feelings.
"African Heart": [previously discussed]

Listen to Binx's The African Bee EP below, via Spotify:
---
READ MORE ABOUT MUSIC...
Tiffany Houghton Is A Beautiful Butterfly Ready To Soar
Simply Three Reinvent "Take Me To Church" Into Stunning String Piece