In the vein of indie pop's reigning sadboy The Weeknd comes new Toronto-based sensation Biscaine Bay. With a name like that, one might expect a tropical sort of affair—this could not be further from the actual sound. Angelo Aita, who records under the ironically summer-y stage name, delivers an exercise in urban melancholia turned up to the extreme in debut single "Looking Back."
Aita says this project came about after "fooling around with some Moogs [synthesizers] & a few camcorders from the 80's," and it's reflected deeply in both the video's aesthetic and in the song itself. Aita puts the viewer in a chaotic city at night, tinged with as much sadness as rain. The atmospheric video features shots of fairy lights, car rides, and Aita himself smoking cigarettes under street lights, pondering past love: "Looking back / I thought you were a different kind of girl / Looking back / I guess we wanted different things."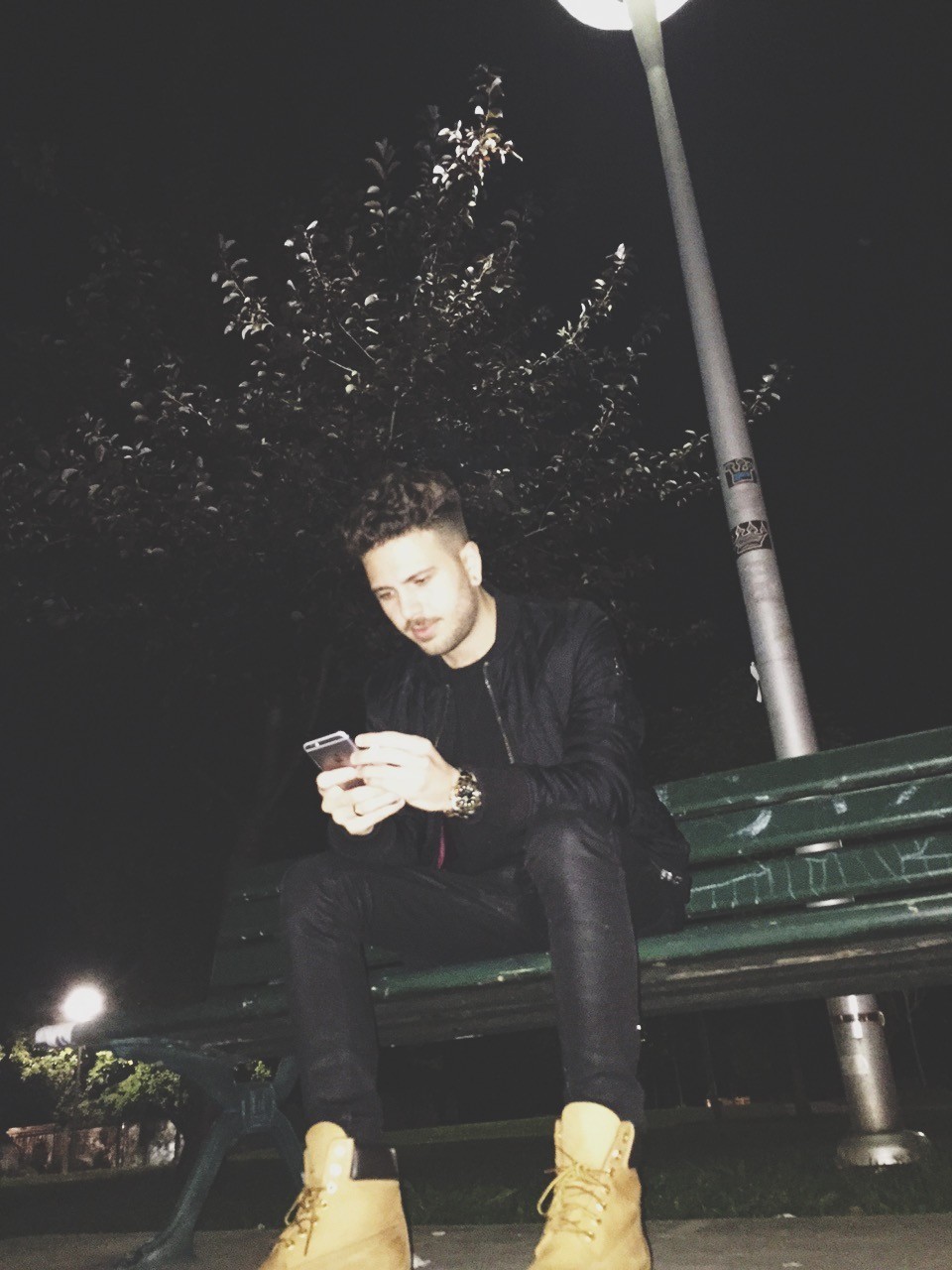 via Earshot Media
To say the shoegaze-like haze of "Looking Back" sonically suits the melancholic accompanying video is an understatement: with it's sparse production bolstering Aita's hushed, rough vocals into the spotlight and the aforementioned Moog synthesizer blaring, the song's soundscape accompanies the urban wasteland invoked by the music video like a languid hand guiding you through a pale fire. The effect calls to mind Lana Del Rey's DIY first effort, "Video Games," which made orchestral strings and yearning for the past cool again. Maybe it's too early to call it, but we're calling it now: look out for the rise of indie pop's latest guru of gloom.
Keep an eye out for Biscaine Bay's premiere EP, Movie Music, which will be out later this year. Until then, the incredibly moody video for "Looking Back" should keep you sated.
Watch the haunting clip below.