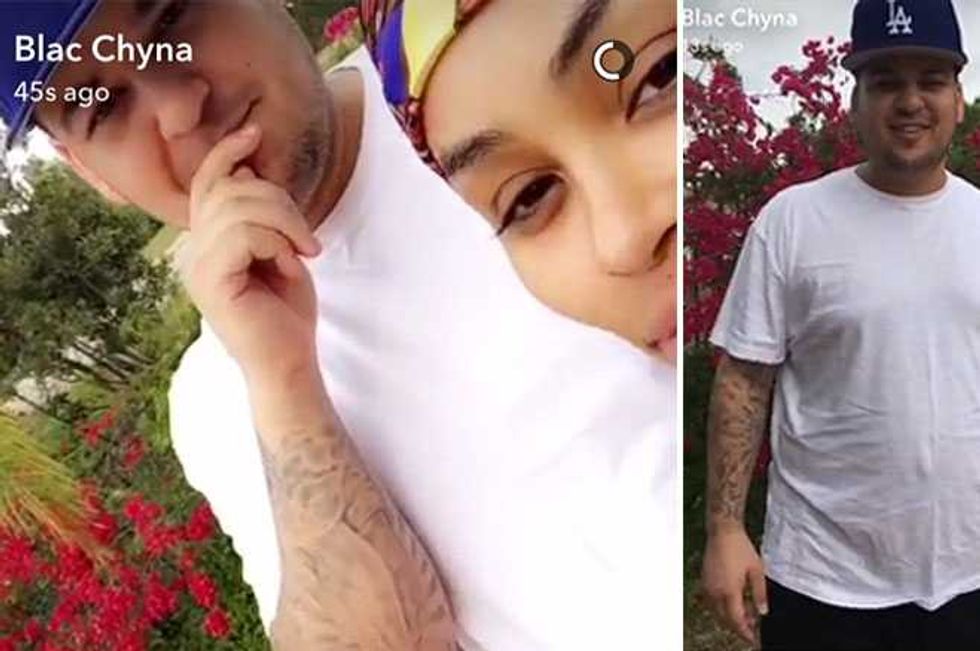 blac chyna rob kardashian fat
In the red corner, standing 6 feet tall and weighing in at 248.8 pounds, Rob Kardashian!
In the blue corner, weighing in at an impressive buck 50 and standing a diminutive 5 feet 2 inches, Blac Chyna!
But if the 27-year-old mother of one has anything to say about it, they'll both be in great…well, let's make that better shape for their walk down the aisle!
Once You See Blac Chyna's Behemothic Bare Butt, You Can't Unsee It
Rob hopes to shed another 50lbs—he has already dropped quite a few pounds since he began dating Blac Chyna, who, as Popdust previously reported, became his fiancé earlier this week—an announcement that has been met with stony silence from his family.
Blac has pledged on social media to train Rob down to his goal of "210lbs or 200lbs." and has told him she will train him "every day for the next five weeks", prior to her birthday on May 11, when she will turn 28.
On Snapchat, as well as posting a pic of Rob on the scales, Chyna also shared a video of Rob sweating profusely on a treadmill. So thanks for that, Chyna.
blac chyna rob kardashian fat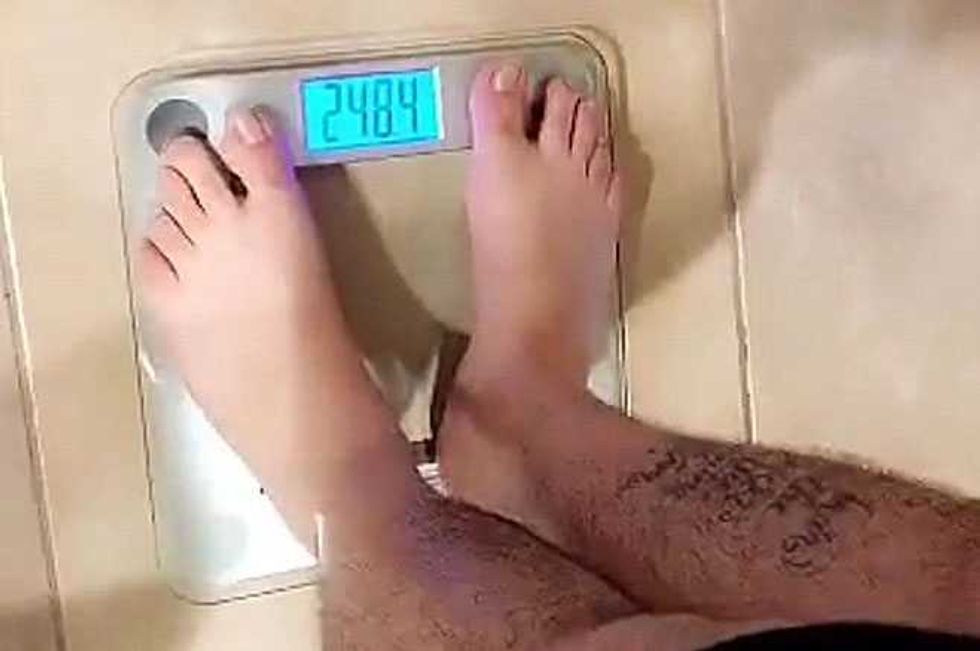 Proving his weight now.
blac chyna rob kardashian fat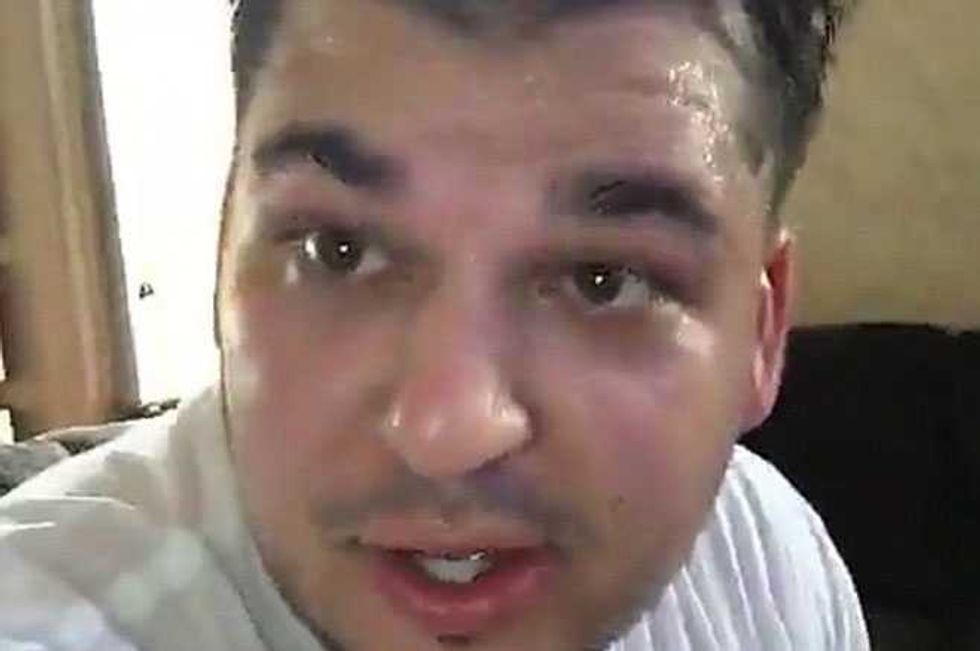 She's a taskmaster!
Hustler Proposes Sex Tape to Rob Kardashian and Blac Chyna
Whilst we've all been having lots of fun imagining the behind closed doors reactions of the Klan to the news that there is soon to be a new Mrs Kardashian, Chyna's ex-fiance Tyga, who is also the father of her three-year-old son King Cairo and also dating her soon to be half sister-in-law, Kylie Jenner, has claimed on Twitter to be happy for her.
Everybody deserves 2 be happy. What some1 does for their happiness is not my concern, as long as it's not interfering wit my happiness.

— T-Raww (@Tyga) April 6, 2016
It makes me happy to see the mother of my son happy.My only concern in this situation is my son. I want him in happy environments.

— T-Raww (@Tyga) April 6, 2016
TMZ report however that Blac Chyna is calling BS on this and that his public support is just a front while he is actually trying to destroy her life.
Let's not forget he's filed legal documents to try to get custody of their son and TMZ sources say he won't even speak directly to his baby mama—they have to communicate through the nanny.
Tell Me Sweet Little Lies! All The Biggest Kardashian Klan Krafty Kons
Have to say—we're inclined to believe her on this one.
Keep coming back to Popdust for updates on the whole juicy situation...in the meantime check out Rob's progress so far—you can definitely see it!
blac chyna rob kardashian fat