Frontpage Popular News
Are you a serial binge-watcher? You need to download Blackpills now.
Step aside television. blackpills is re-inventing the traditional television series.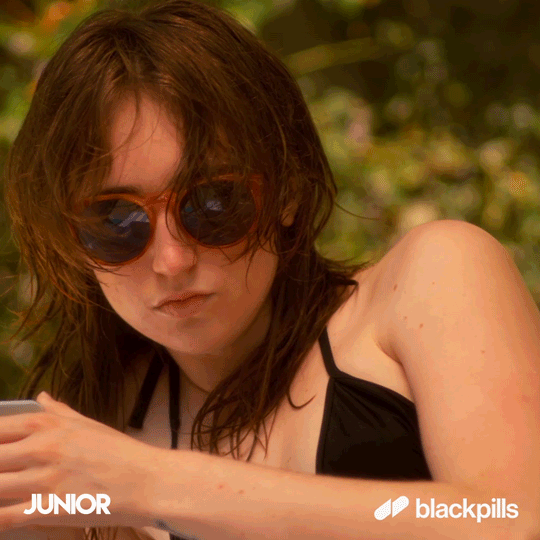 I never thought I'd see the day where we didn't even have the attention span to binge watch a television show from the comfort of our homes, but times are always changing and we've entered the age of swiping. The expectation of instant gratification is at an all time high and many media platforms, production companies, and more are struggling to keep up; but not blackpills. When I first heard about blackpills I thought that this was too good to be true- and it kind of is! A free download from the app store gets you access to a slew of premium, exclusive content created and curated by the leaders of the film, new media, and entertainment industries. Their founders promise a show each week and there is even a catalog of older content to choose from. Celebrated directors, actors, and more come together to bring you entertaining, engaging, and though-provoking short series just long enough to eat with your morning breakfast or an easy one-night binge fest if you get really into a series. The commitment is minimal and the pay-off is immense. No wonder it's been rated one of the top free app downloads on The Apple Store and is quickly reaching Google Play users.
Want a sneak peak into the exciting content the blackpills team has produced? Here's your go-to guide of the best and most binge-worthy on the app.
Junior
From the creators | Junior is an unapologetic coming-of-age-story about 16-year-old Logan (Lucia Ribisi), who moves from New York to Los Angeles after her parents' ugly divorce. With her whole world turned upside down, Logan tries to find her way and meet new friends. When her mom, Ellen (Amy Seimetz, Stranger Things), brings home a new guy for the first time, it awakens something in Logan, forcing her to embrace her dark side. As she continues to push the boundaries, risking all of her relationships, Logan delves deeper into her secret life, blurring the lines between her art and reality.
My take | We've seen a lot of media created about the millennial generation, but this is really the first time I've seen Gen Z so accurately captured. Logan is a perfect storm of innocent, troubled, and curious. It's apparent from the get-go that this is going to cause for some conflict in her life: the kind of life changing, mistake-making conflict that is a catalyst for growing up, for forming one's own opinions. The actors are wonderful, the colors are vibrant, and I highly recommend.
Perfect if you like | Girls, Love
---
Pillow Talk (Season 2)
From the creators | Pillowtalk is a comedy about a womanizer named Ryan (Patrick J. Adams, Suits), who is trying to change his playboy ways. After losing his best friend, Ryan spirals to his spiritual bottom where he discovers maybe life isn't all about him.
My take | A hilarious commentary on modern hook-up culture. This series has something for everybody. Following the hook-up adventures...or misadventures of Ryan is incredibly entertaining and tragic. For every almost-hook up, Ryan seems to learn something about himself and the world and is constantly making discoveries about how women want to be treated in and out of the bedroom. Each time, you find yourself rooting for Ryan but also laughing at his demise.
Perfect if you like | High Maintenance
---
A Girl is a Gun
From the creators | The series follows three women: Santa Fe (Nikki Leigh, The Wedding Ringer)), Nenuphar (Denise Richards), and Vegas (Courtney "Fox" Sinclair, Frankenstein vs. The Mummy) living in Los Angeles who go missing, creating a wave of panic in the city. While the police suspects a serial killer is behind the disappearance, the three women have actually joined a secret guerrilla camp, "where they train to avenge the injustice of a misogynistic system that humiliates and exploits women."
My take | This series seems to be a slap in the face to every series that pins women as sex objects. Santa Fe, Nenuphar, and Vegas, seemingly victims at the start of the show, quickly take command. They're smart, powerful, calculative, and ferocious. I'm empowered by just the first episode.
Perfect if you like | Billions, Vinyl
---
Playground
From the creators | Fifteen year old Amy (Amalia Holm) lives a typical teenage life until a group of thugs kill her parents in cold blood. Desperate to avenge their murders, Amy is recruited by "The Father" (Simon Abkarian, Casino Royale, Zero Dark Thirty) the leader of a covert organization called "Courtyard" that trains young people to be killers. The price of entry is to take a life, which she must do to complete her final goal. Once inside the Courtyard, Amy soon discovers that there is more than meets the eye, and worse of all, there may be connection between her newfound classmates and professors, and the sinister forces that caused her parent's violent death.
My take | I'm not usually one for action but this is on my binge watching list. It begs you to wonder, what would you do to right the wrongs done to your loved ones. At such a young age, Amy makes the choice to grow up very quickly, but at what cost? She seems like she's a little in over her head and I'm excited to see how she'll balance her adolescent nature with her new world as a cold killer.
Perfect if you like | The Divergent Series
---
Johnny Christ
Written and directed by Mark Maggiori
From the creators | Johnny Christ tells the story of Larry Dagger, a forty year old, unemployed, ex demolition derby pilot, who is trying to support his wife and two children. One night while driving home, Larry discovers Johnny (Wystrach) lying naked and wounded in the road and brings him back to his family's home. Vera, Larry's wife, stitches and cleans Johnny's wounds and helps him recover. With no ID or money to his name, Johnny agrees to stay with the Daggers and convinces Larry to get back into derbying. But as Larry becomes more and more obsessed with the idea of building a car for the next derby he doesn't begin to see the strange effect Johnny's presence is having on his family. The Daggers soon discover their lives will forever be changed by letting this stranger into their home.
So, what are you waiting for? Start binge-watching today...



---
Anie Delgado is a contributor to Popdust and is an actress and musician based in NYC. Follow her on Instagram | Facebook | Twitter and check out her music on Spotify. Press inquiries here.
Related Articles Around the Web