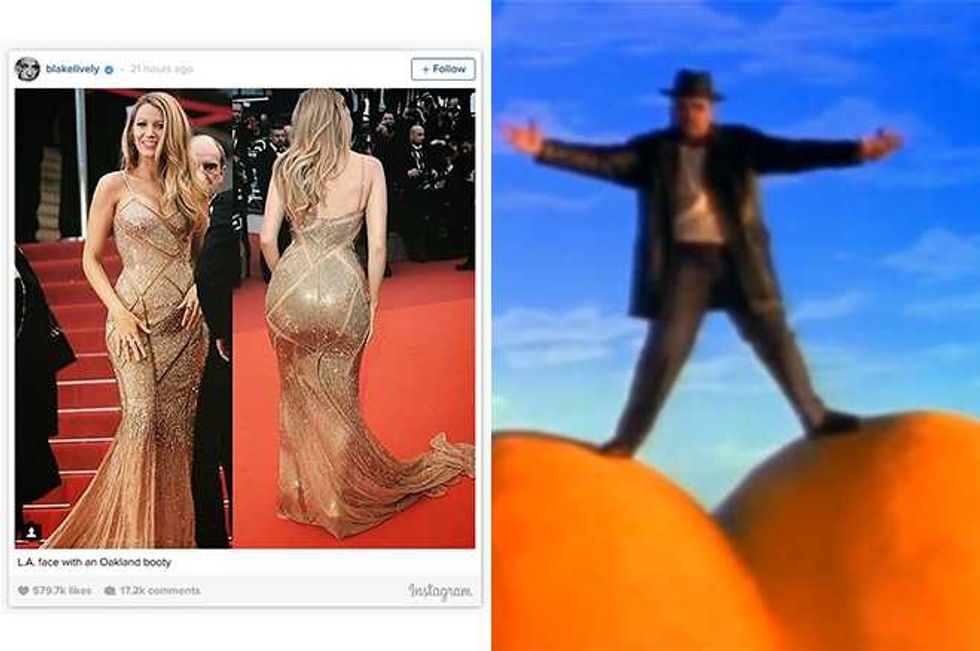 Blake Lively has followed up her Cannes rape blunder with a racist Instagram blunder, annoying African Americans across social media.
Posting a picture of her rad carpet appearance from the front and the rear, she used the caption:
L.A. face with an Oakland booty.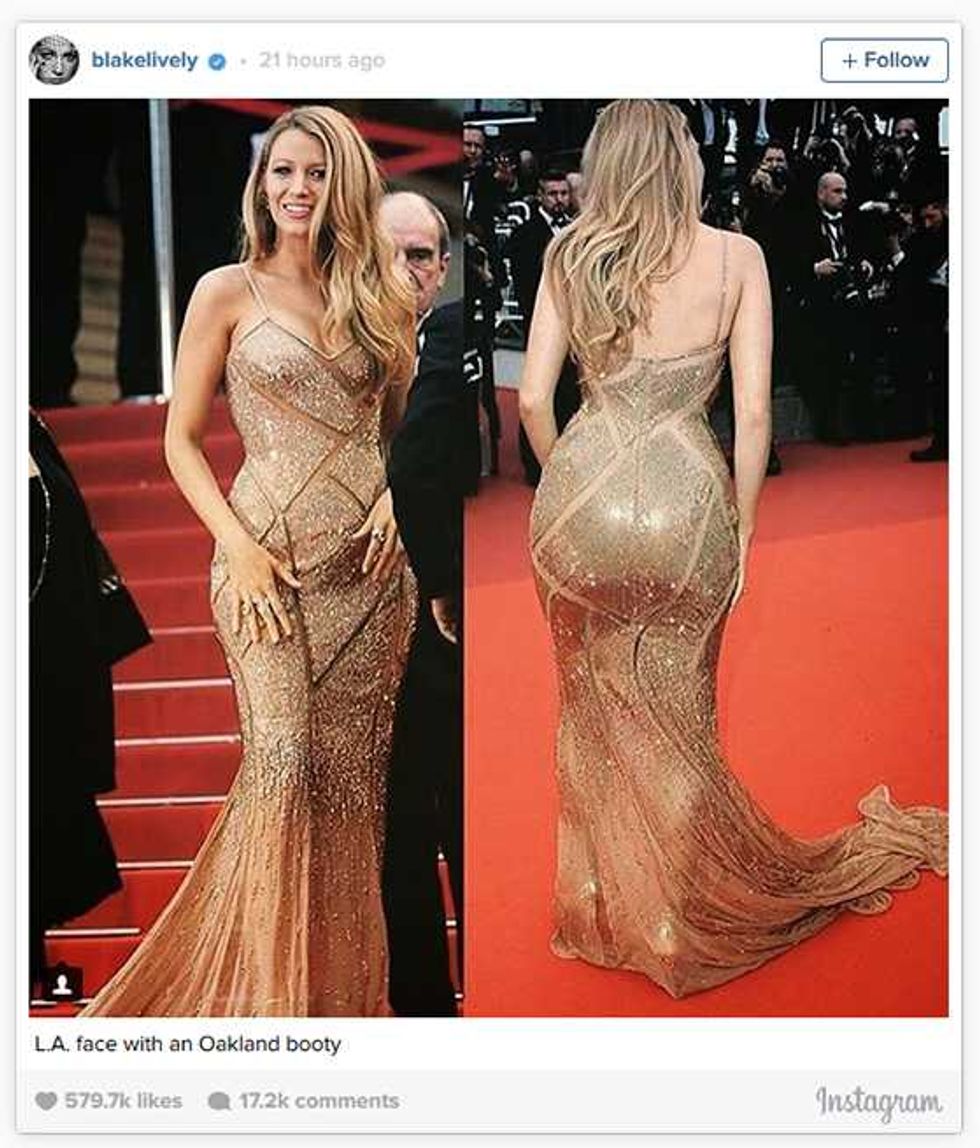 Why, Blake?
Quoting the Sir Mix-a-Lot hit Baby Got Back was a dumb idea. It's not the worst idea in the world but come on. From one of the whitest women in Hollywood, it bespeaks a tone-deafness usually heard only from Gwyneth Paltrow.
I heard Blake described recently as 'the dinner theater version of Gwyneth Paltrow', and the observation seems amazingly apt.
Black Twitter was full of disgusted reactions like
#WhitePrivilege means bragging about your "Oakland Booty" with no empathy for Black Oaklander's lives, @BlakeLively
and
Another day, another rich white woman using WOC's bodies as a punchline and commodity. As if Blake Lively wasn't the worst already.
Maybe Sir Mix-a-Lot should get to weigh in on the controversy, and luckily, he already has.
He told the Huffington Post in 2014 that he wrote the song as a way to celebrate African American Women.
The black, female body was not accepted as the norm anywhere. For years, all you saw on television was overweight black maids or black women who would assimilate to white culture, as far as the look is concerned. I wanted to do something that was tongue-in-cheek but, at the same time, making a real point.
While Blake has some support on Twitter, the response was overwhelmingly negative. At the time of this writing, she has not issued a statement about the uproar.
If only she could learn to be seen and not heard, life would be better for all of us.
Unless of course she is deliberately trying to unseat Gwyneth as the world's Most Hated Celebrity, in which case she's off to a good start.