Blue Ivy Carter: She Got It From Her Mama, And Twitter Users Everywhere
Nearly 48 hours into the life of Blue Ivy Carter, and the child has already been implicated in potential lawsuits and received the gift of song and portraits from adoring fans around the world. Has any child since the sassy Suri Cruise been the subject of this much attention? Since news hit that Beyoncé was with child, we've speculated about what the heir or heiress to The Throne would look like—to borrow from Jay, "a pinch of Hov, a full glass of Bey" is probably the recipe of choice. The first official image of Babyonce will be a highly coveted item magazines around the world will throw exorbitant amounts of money towards, yet will probably be kept hidden by the highly secret couple until we've riddled ourselves sick by poring over genetics books in effort to get more of a sense of what the little girl looks like. Because nine months has taught the internet nothing about waiting, certain Twitter pranksters have gotten carried away with all the joy and glory that's fallen upon the Carter-Knowles family—enough to show off their own retouching abilities, all varying in degrees of skillfulness and with unique pop cultural inspirations. The Lion King was a given, right? Lil Wayne as Scar and his flock of hyenas (Drake, Birdman and Wiz Khalifa) are a cast worth debating, though.
Sure, everyone's a critic, but not everyone is adept at Photoshop. A selection of our personal favorites, i.e. the worst of the worst—but funniest!—fake Babyonce images on Twitter, below. Don't be fooled!
Beyonce holds her new daughter, Blue Ivy Carter. twitpic.com/855j73

— TweetDeckTV (@TweetDeckTV) January 9, 2012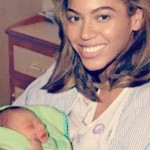 First picture of Beyonce and Jay Z's baby Blue Ivy awwwwww twitter.com/gracefirmin/st…

— Grace Firmin (@gracefirmin) January 9, 2012
FOTO VAN BLUE IVY GELKEKT WAAUW !! yfrog.com/kep7bpyj

— .. (@Master_MB) January 9, 2012
Blue Ivy Carter For Yall Dickeaters! twitter.com/lucky_BRANDD/s…

— Im Swagging $$$ (@lucky_BRANDD) January 9, 2012
BREAKING! First pic of Blue Ivy Carter. She so cute! twitpic.com/859qts

— Robbie Sokolowsky (@hiprobbie) January 9, 2012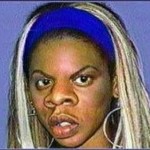 I got the first pics of jigga boo and beyonce kid Blue ivy Carter she's soo cute ... twitter.com/5th_AveBrEdRiN…

— FLy LiFe 5tH (@5th_AveBrEdRiN) January 9, 2012
Beyonce and ivy blue carter!! *sobs* :( yfrog.com/ob2xublj

— o.M.I.s (@seunomis) January 9, 2012
This is probably what it was like when Blue Ivy was born. twitter.com/RudeandSmooth/…

— Ak Joy (@RudeandSmooth) January 9, 2012
Awww looka Blue Ivy sleeping....told yall I'm at the hospital! twitter.com/LatinoLyfe/sta…

— Latino (@LatinoLyfe) January 9, 2012
Lil Blue Ivy so cute!! @ivybluecarter yfrog.com/h6g2ignj

— I AM HIM (@TONYgot2forya) January 8, 2012
THE REAL IVY BLUE PICTURE twitter.com/Lupac187/statu…

— Lesane Parish Crooks (@Lupac187) January 8, 2012
BREAKING: Photo of Blue Ivy Carter! Looks like both Jay Z and Beyonce. Right? yfrog.com/nwyhqzuj

— Jacob P.(@jacob_p) January 9, 2012
Aren't you glad to see you're not the only one who made good use of your weekend? We'll give you a head start on Jesus Tim Tebow holding little Baby Blue.