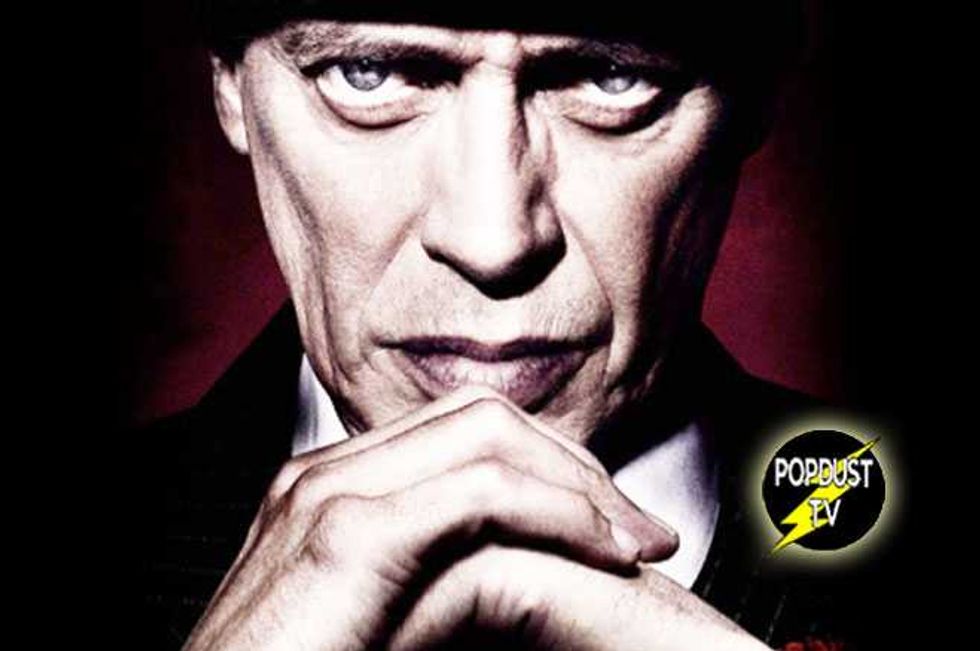 Everybody better pay close attention, because with only three episodes left in the series, Boardwalk Empire is wrapping up storyline left and right.
Nucky is having a really shitty day. He visits Johnny Torrio to vent about all the Lucky Luciano b.s. and his new role as one of Maranzano's men, and he let's slip to Torrio that he's having dinner with Maranzano that night. At dinner, Nucky asks Maranzano when he's going to get rid of Luciano, to which Maranzano replies that he prefers to deal only with Italians. Well, that really sucks for Nucky because seconds later the restaurant is riddled with machine gun bullets. Nucky escapes with his life, thanks to his Cuban bodyguard. Later he calls Torrio, who is with Luciano and Lansky, and gives him a very direct message. "I will not rest until I see you in your graves." So much for going legit. Not long after that phone call, Nucky makes another call to his Bacardi man down in Cuba. He finds out that Sally Wheet is dead and htat there's no possible way to punish the people who killed her. Again, not a good day for Nucky.
Eli and Van Alden are having slightly less shitty days, but not by much. Eli's very pregnant wife Joan comes to Chicago for a visit. Eli is so happy that he asks her to move out there with the kids so they can start a new life together and have nothing to do with Nucky or his money. Later they go Van Alden's house to have dinner, and Van Alden's lunatic Norwegian wife Sigrid announced to the room that she and Eli, ummm, had sexual intercourse. Just when the worst of the shit was hitting the fan, some feds pounded on the door and too Eli and Van Alden to the station.
The feds basically threaten to put Eli and Van Alden in prison for murder unless they agree to help them. They're making a case with the IRS against Al Capone for tax evasion, and they need Eli and Van Alden to steal Capone's ledger books. If all goes according to planned, both men can earn back their badges.
Margaret Thompson was a bit of a badass this week. She apparently got Carolyn Rothstein to settle with herself and the firm for ¼ of the  $111,000, which is what Nucky suggested. In return for the settlement, Margaret demands that the firm sets up an account for Nucky under an assumed name to begin shorting the stock of the Mayflower Grain Corporation. Nucky, you sneaky bastard.
What did you think of this week's episode of Boardwalk Empire? Sound off in the comments below!