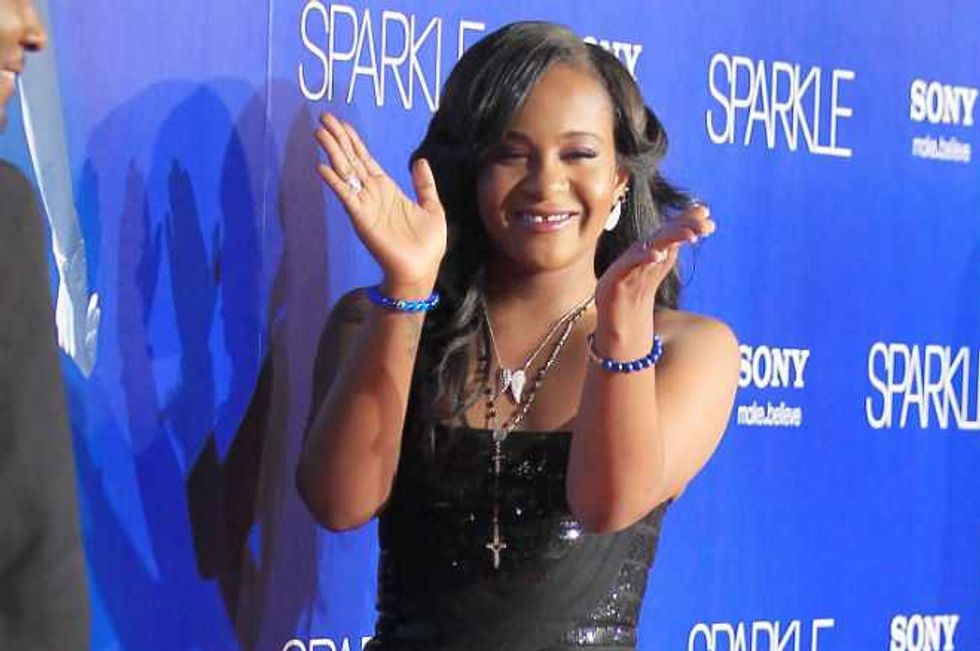 Bobbi Kristina Brown was rushed to hospital on Saturday after being found unconscious in the bathtub of her Atlanta, GA home.
The daughter of Whitney Houston and Bobby Brown was found by husband Nick Gordon and a friend, who performed CPR on her until paramedics arrived, reports TMZ.
The 21-year-old was taken to North Fulton Hospital where her condition has stabilized, and is being kept in the ICU.
The incident occurs on the even of the three-year anniversary of Whitney's death, who died on Feb 11, 2012 in Los Angeles after accidentally drowning in a hotel bathtub.
A toxicology report showed cocaine, marijuana, Xanax, Benadryl and other medication were present in the singer's system.
"Obviously we all know her mom died this very same way," Lisa Holland of the Roswell Police Department told People.
Hang in there, Kristina!