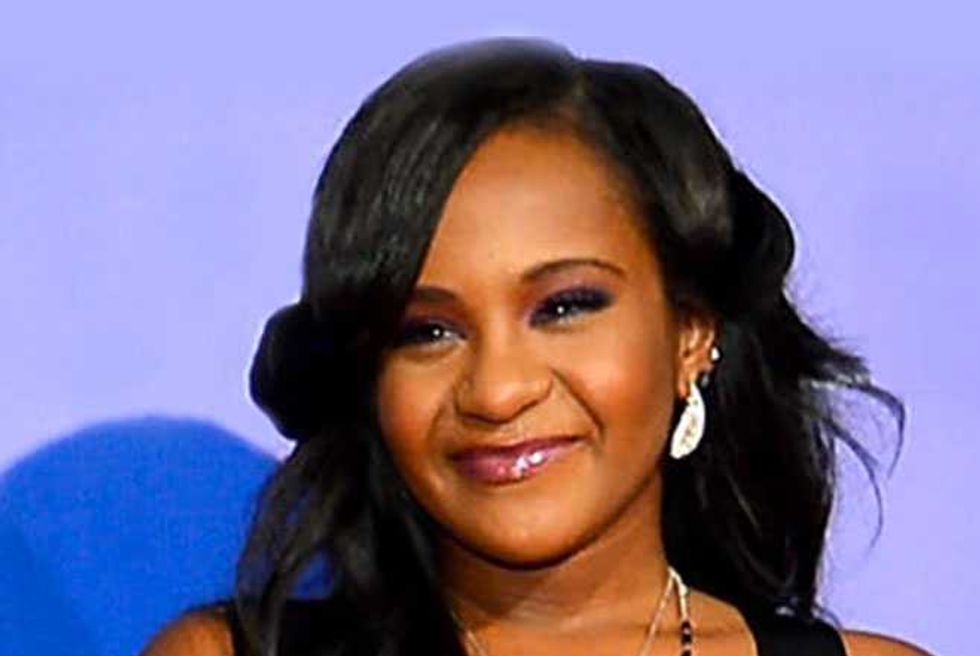 Bobbi Kristina Brown has reportedly been placed in a medical coma after doctors determined she has "significantly diminished" brain function.
That's according to TMZ, who goes on to claim that medics have told the 21-year-old's family that things "do not look good" when it comes to the chances of future recovery.
As Popdust previously reported, on the morning of Saturday January 31, Whitney Houston and Bobby Brown's daughter was found unresponsive in her bathtub at her Atlanta home—a tragic event eerily reminiscent of her mother's final moments.
As is usually the case, there are a slew of conflicting reports—with celebrity-mouthpiece-of-choice, People magazine, quoting a "family friend" who insists Bobbi Kristina is "stable in the hospital"—and E! News reporting Bobbi Kristina is breathing with the help of a ventilator, but still unresponsive….later adding an update debunking TMZ's coma claim.
Meanwhile, earlier today, dad Bobby released a statement to US Weekly:
"Privacy is requested in this matter. Please allow for my family to deal with this matter and give my daughter the love and support she needs at this time."