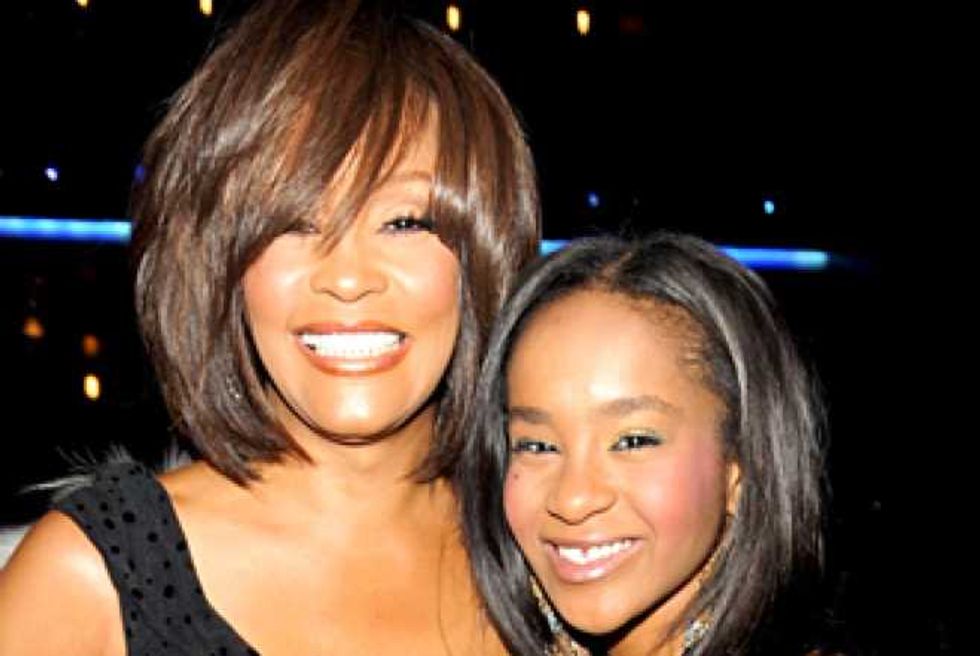 The short and tragic life of Bobbi Kristina Brown is about to draw to an end.
The daughter of Whitney Houston and Bobby Brown has been moved to a hospice and taken off of medications so she can die in peace.
As Popdust previously reported, Brown's family had been holding out hope that the 22-year-old would make a full recovery, after languishing in a medically induced coma since being discovered unresponsive, face down, in a bath tub back in January.
However, a specialist informed the family earlier this week that there is no chance Bobbi Kristina will pull through, so they made the painful decision to allow her to die naturally.
Bobbi Kristina's aunt, Pat Houston, released a statement today, announcing the sad news:
Despite the great medical care at numerous facilities, Bobbi Kristina Brown's condition has continued to deteriorate. As of today, she has been moved into hospice care.

We thank everyone for their support and prayers. She is in God's hands now.
Meanwhile, police continue to treat Bobbi Kristina's case as a criminal investigation, with her boyfriend, Nick Gordon, remaining a person of interest.