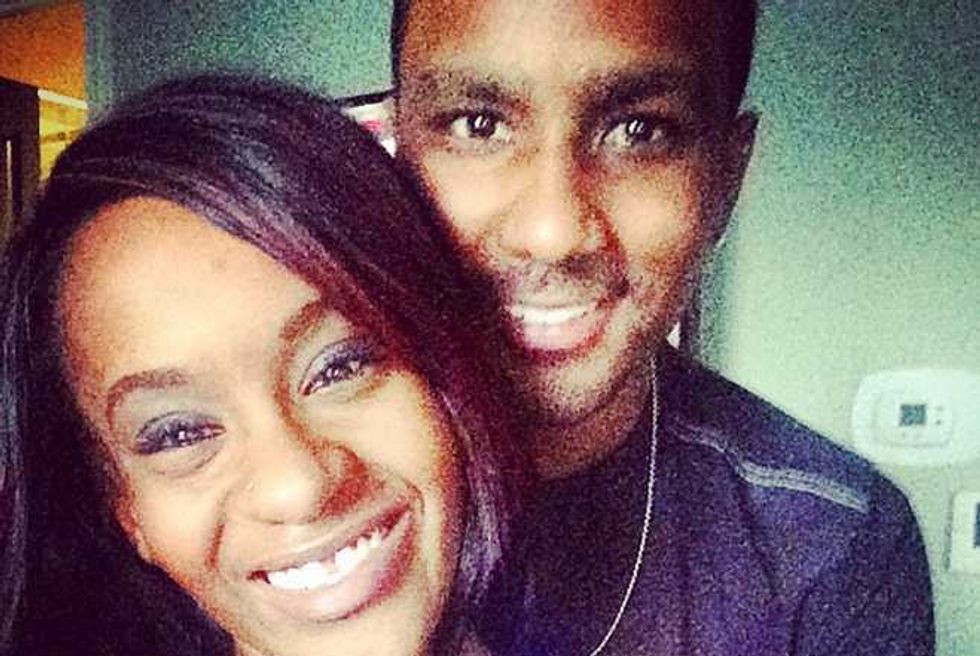 Bobbi Kristina Brown is still not going to be able to truly rest in peace anytime soon.
The 22-year-old passed away yesterday at a Atlanta hospital after having spent six months in a medically induced coma.
"Bobbi Kristina Brown passed away Sunday, July, 26 2015, surrounded by her family," a statement said. "She is finally at peace in the arms of God. We want to again thank everyone for their tremendous amount of love and support during these last few months."
Nick Gordon Fires Back At Bobby Brown—You're Just After Whitney Houston's Money
As Popdust previously reported, Bobbi Kristina was rushed to hospital after being discovered, unresponsive, face down in a bath tub back in January—almost three years to the day her mother, Whitney Houston, died in an eerily similar manner.
Last month, her family announced she had been transferred to a hospice so she could end her final days peacefully.
Bobby Brown Claims Nick Gordon Wont Admit How Bobbi Kristina Ended Up In Bathtub
Brown's boyfriend, Nick Gordon, was named by authorities "as a person of interest" just weeks after the incident, and now, TMZ reports that the investigation has been ramped up following her death.
Brown's passing has now officially sparked a homicide investigation, with both the D.A. and cops treating the mysterious drowning as foul play.
First responders on the scene noted injuries on Brown's body, and authorities are confident they can make a case that her death was not accidental.
Nick Gordon Checks Into Rehab After Threatening Suicide
Earlier this month, Bobbi Kristina's BFF spoke out, telling E! News that Brown suffered horrifying physical abuse at the hands of Gordon.
Alex Reid claimed Gordon beat, choked, and punched Bobbi Kristina in the jaw—and that three weeks before she was found unconscious,  Brown ran and hid from her alleged attacker, placing a distress call to her best friend from an upstairs closet in her Atlanta home.
Meanwhile, On Wednesday June 24, the same day that a comatose Bobbi Kristina was moved into a hospice, her conservator filed a $10 million lawsuit against Gordon.
Bobby Brown's Family Shooting Reality Show Surrounding Bobbi Kristina
The suit claims that Gordon made himself out to be Bobbi Kristina's "surrogate brother" and only assumed the "position of Brown's boyfriend" after her mom died and Bobbi became the sole beneficiary of her estate.
The suit also alleges that Gordon "would limit with whom she could interact," answering her phone and changing her appointments, and would frequently transfer money from Bobbi Kristina's account to his own without telling her.
Ugh.... just.... ugh....