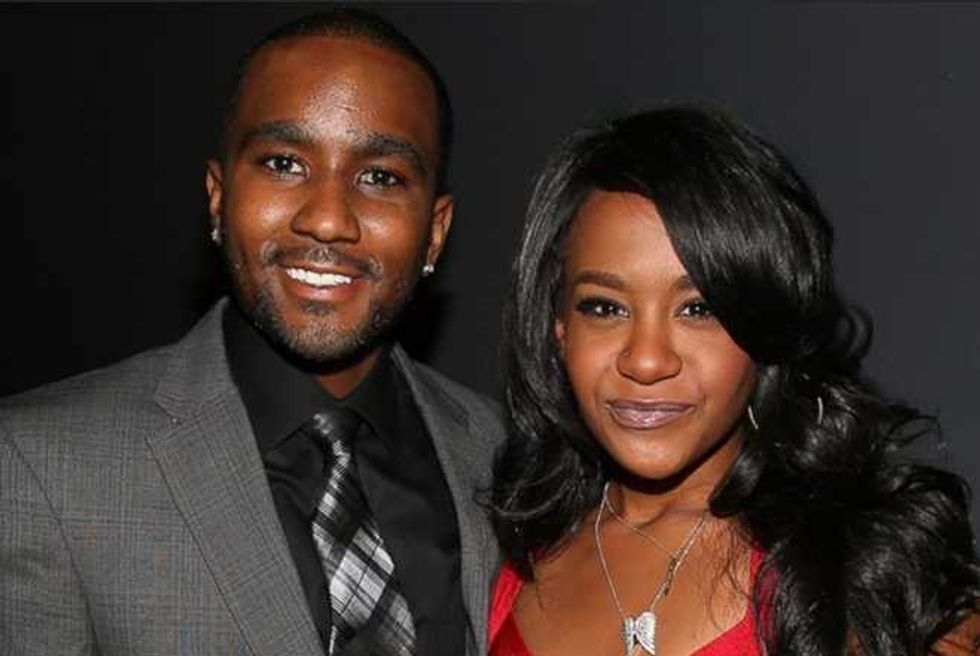 A lawsuit filed against Nick Gordon claims he drugged and murdered Bobbi Kristina Brown in a fit of rage.
As Popdust previously reported, the $40 million lawsuit was filed by the attorney who represents Brown's estate—claiming Gordon made himself out to be Bobbi Kristina's "surrogate brother" and only assumed the "position of Brown's boyfriend" after her mom died and Bobbi became the sole beneficiary of her estate.
Gone But Not Forgotten—Celebrities That Died Too Young
The suit also alleges that Gordon "would limit with whom she could interact," answering her phone and changing her appointments, and would frequently transfer money from Bobbi Kristina's account to his own without telling her.
But, according to TMZ, shit just got even more terrible and tragic, as court documents filed earlier today allege Gordon gave Brown a toxic cocktail, and when she fell into unconsciousness he put her face down in the bathtub and left her to die.
The documents allege that Gordon arrived home early in the morning, after an all night coke and booze bender, and flew into a rage after watching security camera footage. Gordon then allegedly fought with Brown, accusing her of cheating, and calling her a "whore and bitch."
Stars Who Made It Into The Tragic 27 Club
At some point later in the morning, Gordon is accused of giving Brown a "toxic cocktail" that rendered her unconscious, before dragging her into the bathroom and putting her face down in a bath filled with cold water.
According to the documents, Gordon then went to bed with a female guest, whom he told, "Now I want a pretty little white girl like you."
The lawsuit says Brown was discovered in the bath by another guest 15 minutes later, and that when she was pulled out of the water, one of her teeth was hanging loosely, indicating injury. The documents also claim authorities found a dust pan at the bottom of the bath tub.
Candid Never-Before-Seen Elvis Presley Photos Show The King's Intimate Side
Following Brown's passing on July 26, authorities in Atlanta announced her death was now officially being treated as a homicide.
Nick Gordon was named "as a person of interest" following the discovery of Brown in the bath tub, but has maintained his innocence.
Although he has not spoken out publicly on the subject, TMZ reports that one of Bobby Brown's family recorded a conversation with Gordon, three weeks after the bath incident, and during their talk he is alleged to have claimed Bobbi Kristina had just taken too many drugs.
Woman Parties At Her Own Funeral
Meanwhile, as previously reported, Bobbi Kristina's best friend claims Gordon beat, choked, and punched Brown in the jaw—and that three weeks before she was found unconscious in the bath, Brown ran and hid from her alleged attacker, placing a distress call to her best friend from an upstairs closet in her Atlanta home.
In an interview with E! News, Alex Reid made a series of gut wrenching allegations of abuse.
"Pretty soon after we met she started telling me about the times [Gordon] had been physically abusive and it just kept escalating," Reid claimed. "It just kept getting worse and worse. … He was known to choke her. Throw her on the walls, punch her in the jaw. Just unbelievable stuff. It was really this off the handle temper.
Miley Cyrus' Song To Her Dead Blowfish Pablow Is Really Kinda Awesome
"I would ask her 'What started this?' and it would always be nothing. He just couldn't control himself. To understand Krissi, you have to understand that she is a very soft soul. She's very soft. She hasn't been hardened by any of the experiences that she's had. She was always looking, ya know, for somebody to connect to, especially after she lost her mom.
"She used to tell me, like, 'Alex there's no one in the world who loves me. Like there's no one who just loves me. My mom. I used to just lay in my mom's arms in bed and just know that I was loved'."